FEEL GOOD DRINKS sparkling water is helping the world feel better one sip at a time
This range of 100% natural, great tasting fruitful sparkling waters is sold in recyclable, plastic-free packaging. Now that makes me feel good!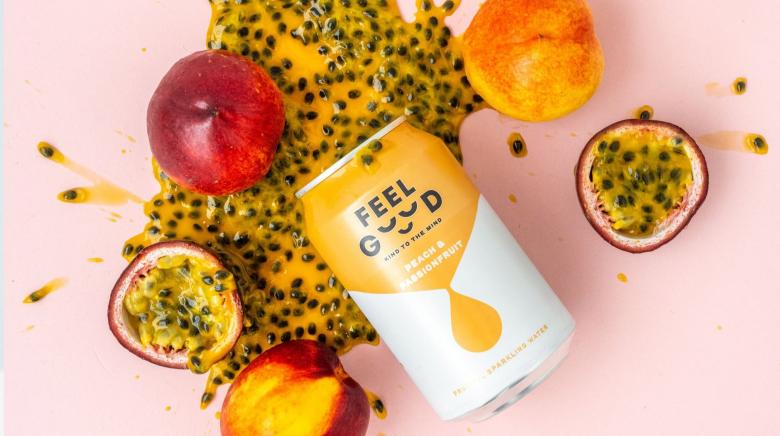 Growing up in an age where fizzy refreshments were our go-to at parties when we were little, we are all somewhat "experts" in the field. That is why most of us do not expect to discover something truly unique after so many tries. I belonged to this group until I discovered FEEL GOOD DRINKS.
The first time I tried a FEEL GOOD drink, I was not expecting much since I thought it would be just another beverage. And then, the palatal explosion happened. And then came the freshness and the taste of fruit that almost made me feel as if I was eating the actual fruit, accompanied by some pure sparkling water.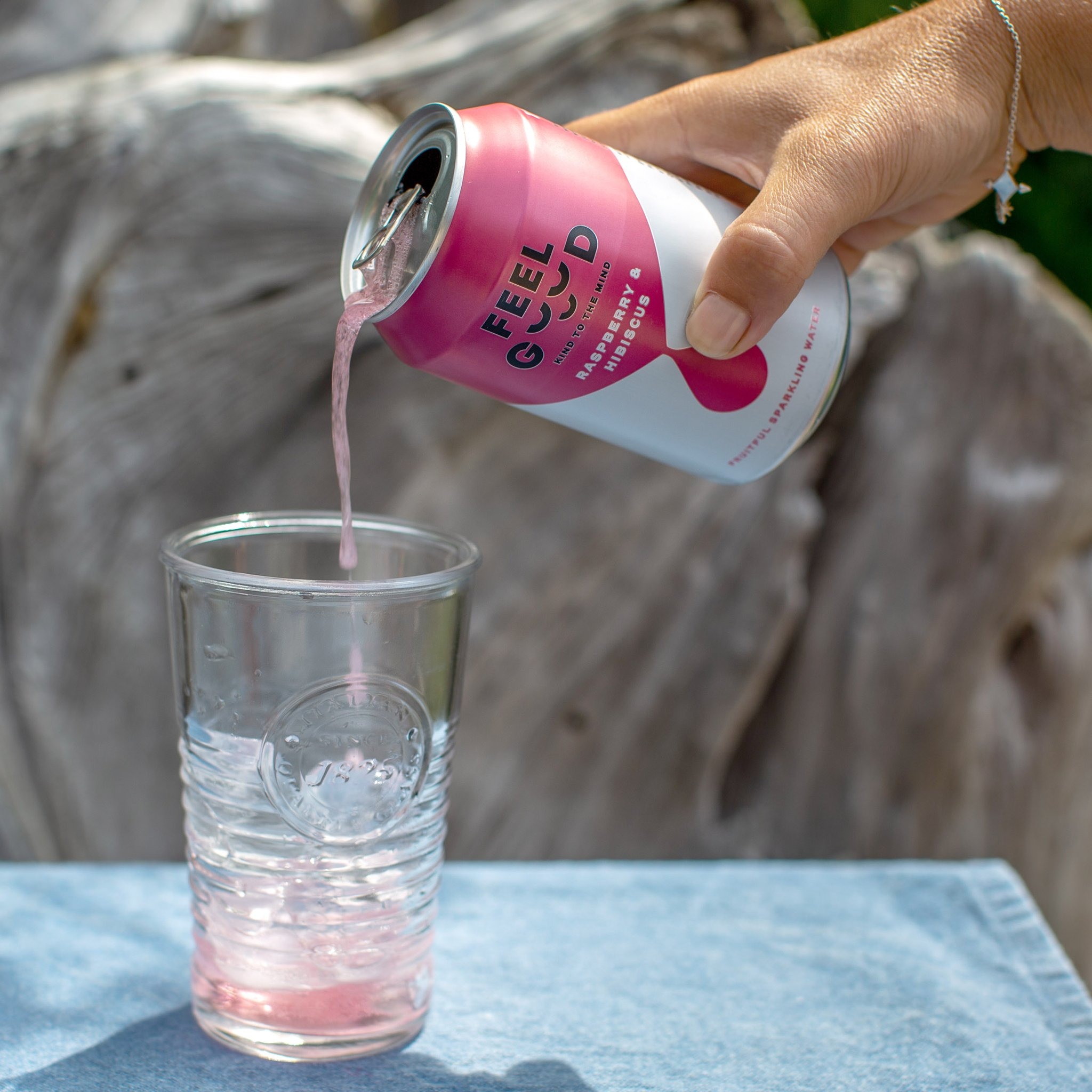 Things became even better, not only for my palate but for my mind too, when I found out that FEEL GOOD DRINKS are the UK's first Climate Positive soft drink. In my sustainability journey and my desire to contribute to a better future for people and the planet, enjoying a fruity sparkling water made from 100% natural flavours is the most pleasant way I can meet my personal goals.
But let me delve deeper into why FEEL GOOD is the ultimate UK drink on the market right now…
FEEL GOOD DRINKS' unique taste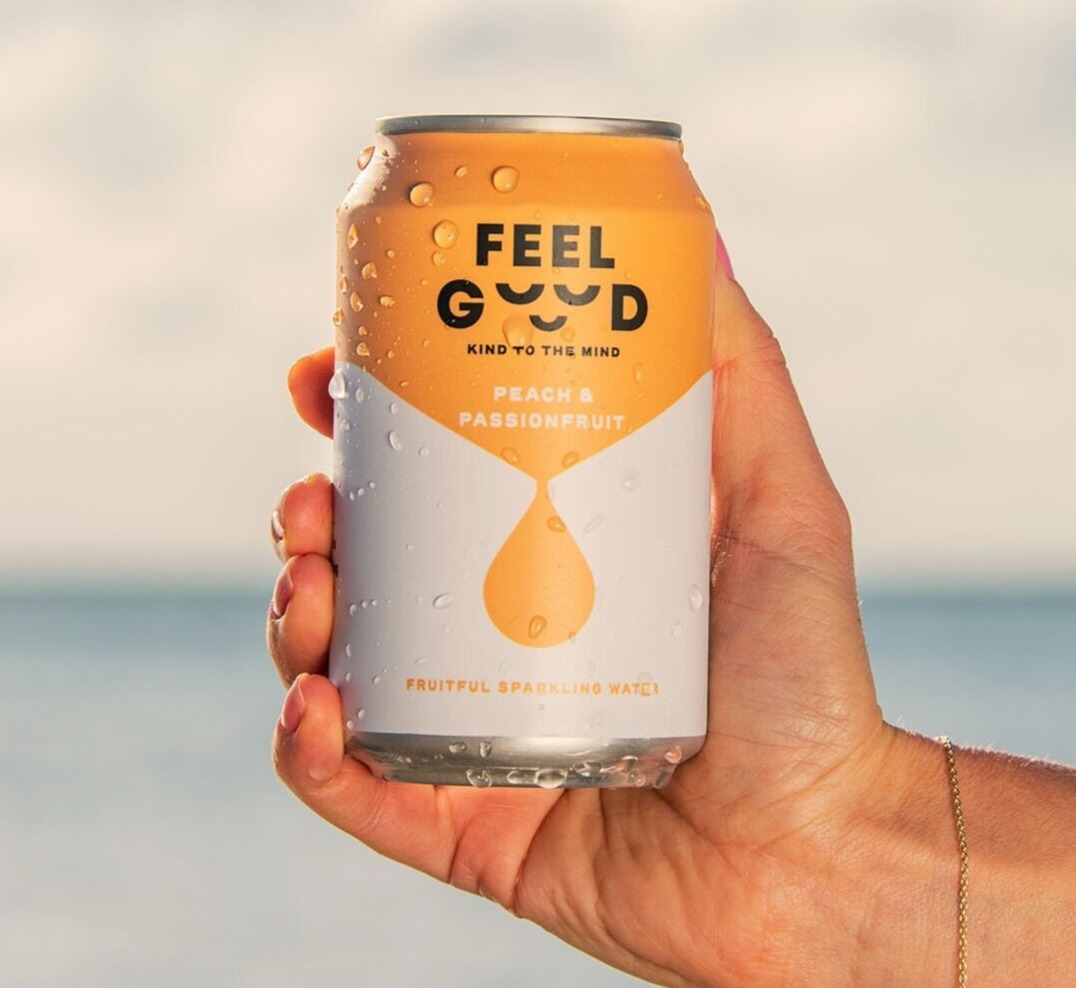 FEEL GOOD DRINKS come in three different tastes and combos: Peach and Passion fruit, Rhubarb and Apple, Raspberry and Hibiscus. I wish I could tell you which one is the best one but each time I have one of them, it becomes my no.1. That is before I try another taste and we're back to square one.
You might be wondering if there is anything else hidden in those coloured cans, and the worst thing you will find is some natural flavourings. The rest is juice from concentrate and the best British sparkling water you can find. No sweeteners, no chemicals. Only pure taste.
FEEL GOOD DRINKS are well...good for you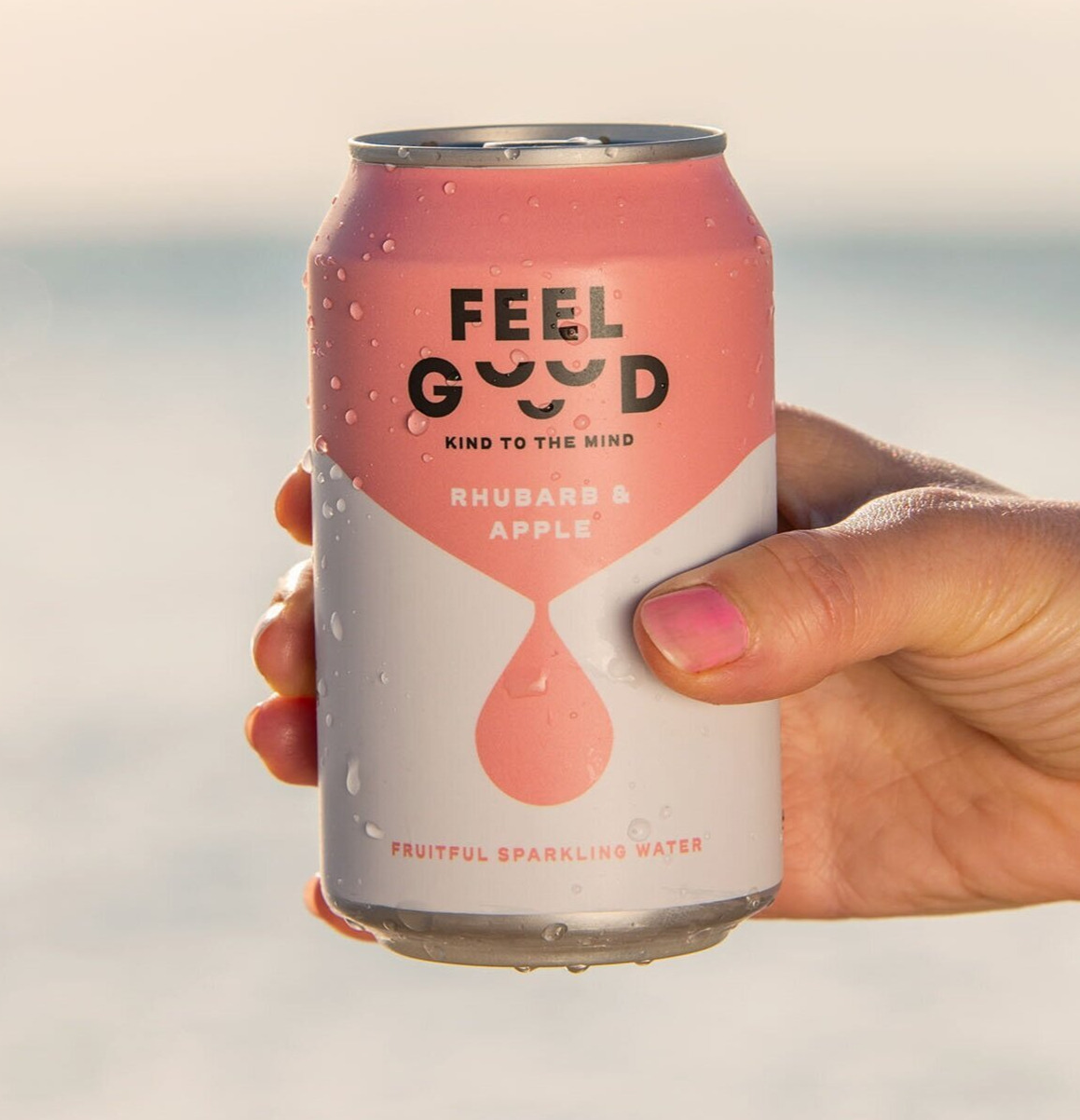 FEEL GOOD DRINKS not only stand out because of their "clean" taste. When ordering or buying a beverage, you would not expect anything out of the ordinary. You certainly wouldn't expect to see "maca" included in the ingredients. Yet, when checking a FEEL GOOD drink label, you will see it there.
What you will also see is ingredients like "echinacea", "hibiscus" and "ginseng", and if you're into healthcare and self-care, you know that these ingredients are more likely to be sold in health shops rather than be added to a drink that is destined to be bought in supermarkets. This is only one of the ways FEEL GOOD DRINKS show how different they are and how they really want to make us feel good with their drinks!
And it doesn't stop there. With no more than 8 calories per 100ml, a FEEL GOOD drink is the refreshment I didn't know I needed on a hot (or not) day. FEEL GOOD DRINKS are also suitable for vegans as they do not include any sneaky additives.
FEEL GOOD DRINKS nutritional content
It also makes the environment feel good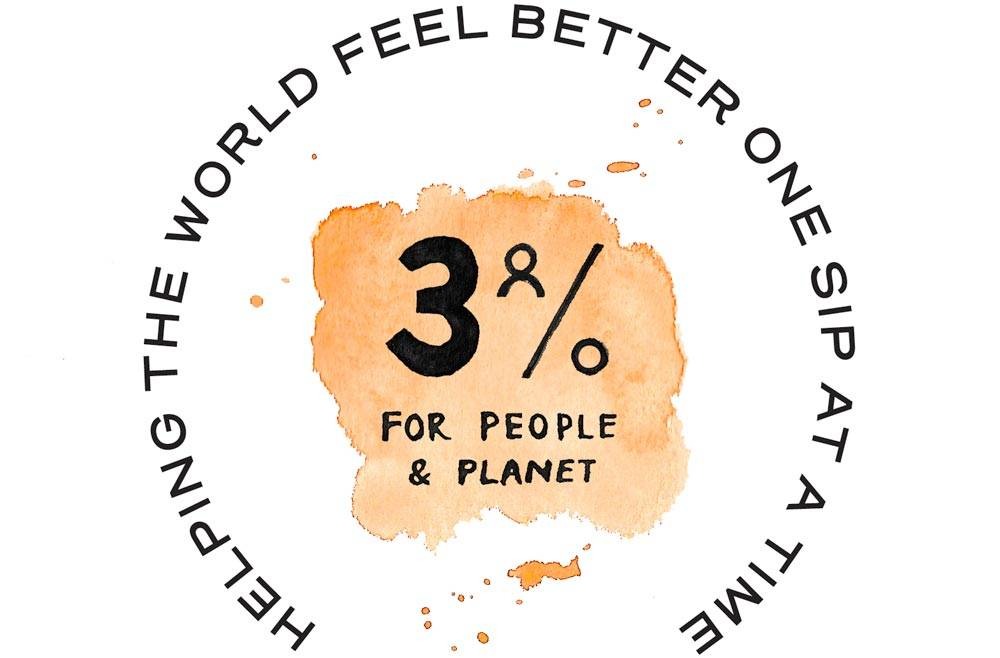 FEEL GOOD DRINKS aim to make us feel good when we drink them. Having embarked on a low carbon journey, the company is aiming for a Net Zero commitment by 2030. In collaboration with Planet Mark, FEEL GOOD DRINKS are also giving away 3% of their profit to charities and non-profit organisations that share the same values and goals for the future.
And if you want me to speak with numbers, here are some interesting facts:
The company has already donated 6300 cans to food banks and another 7.500 cans to the NHS
They have donated 750 rucksacks and sleeping bags to homeless people
They have also donated over £10000 to charities thanks to their 3% scheme
And it gets better...
The packaging is 100% plastic-free
Make the best out of it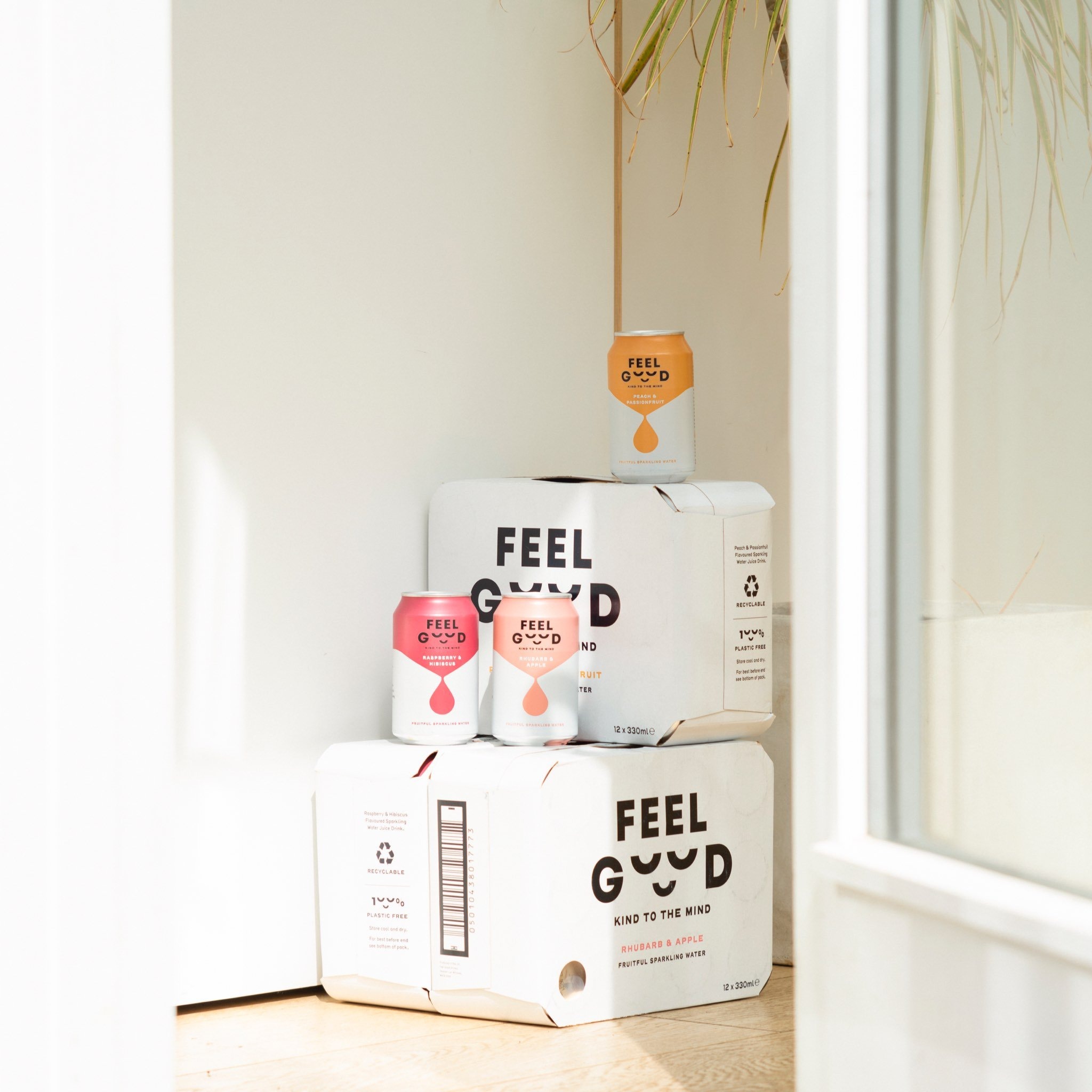 FEEL GOOD DRINKS are kind to the body and kind to the mind. The best thing you can do is order in bulk to benefit from the online offers - you can even subscribe & save 15% from your orders), make room in the fridge and enjoy!