Beyond Retro vintage clothing is available online and in stores across the UK
Looking for cheap retro clothing stores, or second hand vintage clothing online? You'll find over 40,000 retro and vintage items at Beyond Retro stores and their website.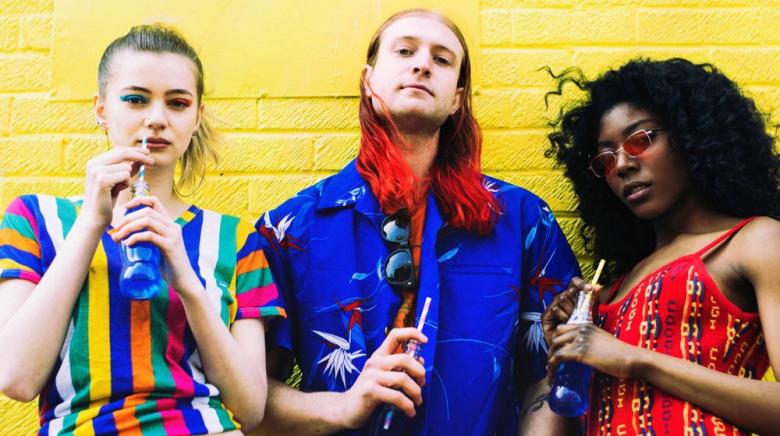 Being environmentally friendly is a movement at the forefront of many businesses and individuals. The multitudes of waste generated by the fast fashion industry is enough to turn a skeptic into a believer. Because of this, brands like Beyond Retro are making buying second hand vintage clothing, and other retro and second hand items, a sustainable fashion solution and a new fashion trend.
Beyond Retro is the UK's largest online vintage clothing store with six physical locations across the country. With its gigantic online catalogue of over 40,000 items, there is bound to be a piece of retro treasure to be found for everyone. Shopping for second-hand clothes and browsing through a Beyond Retro second hand store is not only better for the environment, but also an adventure and a fun way to spruce up your wardrobe. The prospect of finding your next favourite dress or jeans as you browse through what Beyond Retro has to offer is too exciting to nix, so why not give thrifting and vintage fashion shops a try?
Shop sustainably and buy Beyond Retro's vintage clothing!
Beyond Retro stocks only the very best vintage clothing pieces it can get its hands on, from preloved and donated sources from all around the world. This is possible through the global sorting facilities Beyond Retro works closely with. By picking rare beauties from the mounds, the company (and eventually, you!) saves what would usually be discarded in landfills or shredded to be made into insulation fibres or rags. Read on to learn more of Beyond Retro's sorting process.
As for the pressing question of what the vintage clothing giant has to offer, here are some of Beyond Retro's collections for your perusing.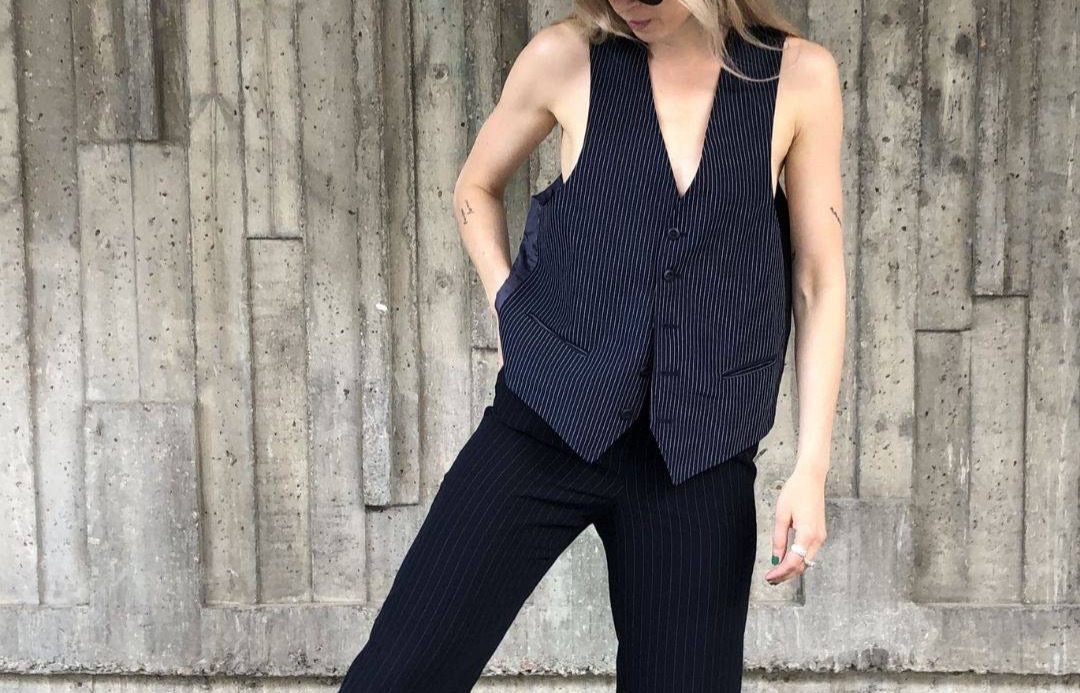 Shop Beyond Retro's womens collection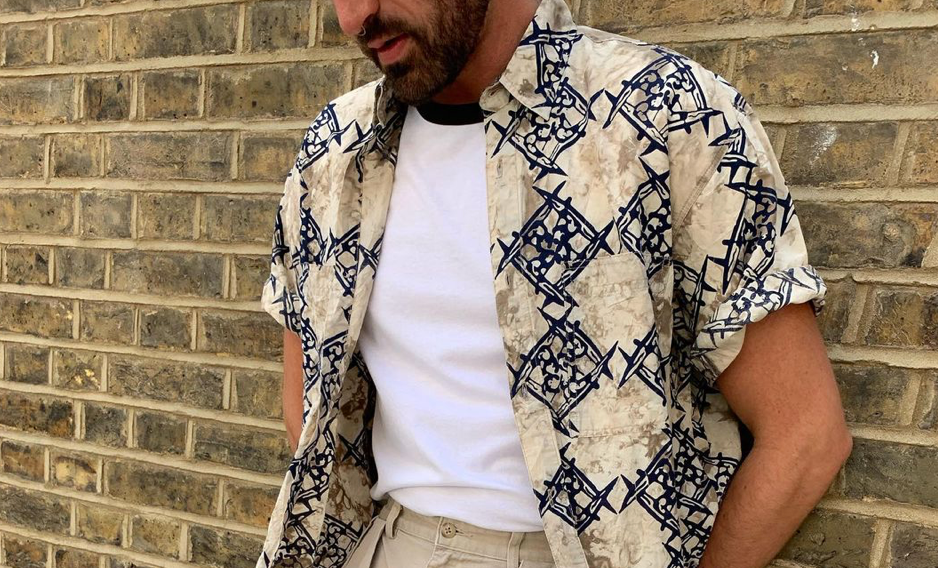 Shop Beyond Retro's collection for men
The ageless beauty of vintage denim
Just like fine wine, the thing about denim is that it gets better with time, so what better way to shop for denim than to shop vintage? Beyond Retro's catalogue of items include brands that are known to make denim items that last a lifetime, so head on over to find the pair of jeans that will stay in your wardrobe for a long time to come. Due to the nature of denim, it is best to size down if you are looking for a pair of jeans with a tighter fit as denim tends to 'stretch' with wear.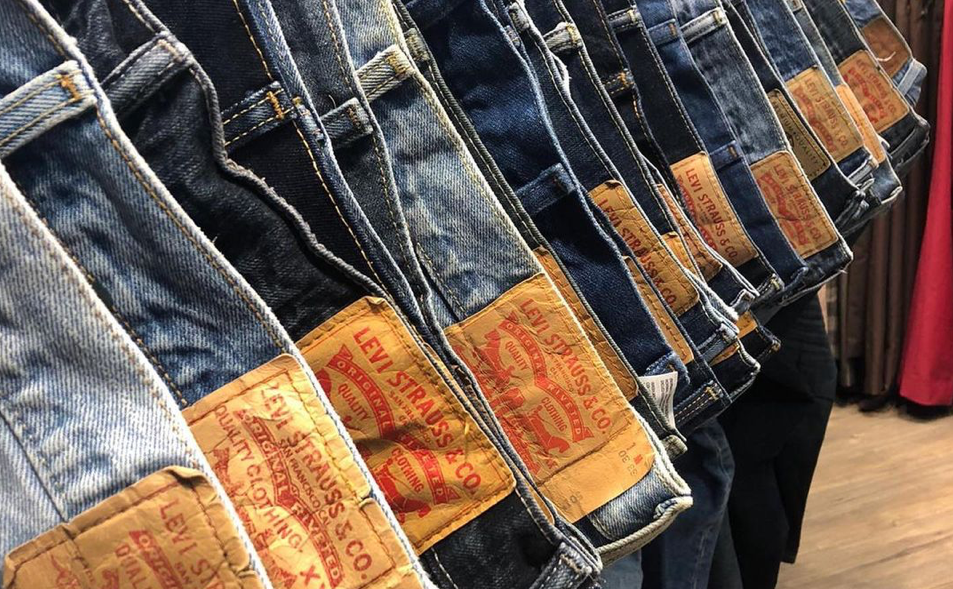 Shop Beyond Retro's newest unisex denim
Beyond Retro's meticulous picking process
The public perception around vintage clothing can sometimes be synonymous with worn-out clothes that are 'so yesterday'. Beyond Retro's purchasing team works night and day looking at fashion trends, and from their analyses of editorials, runways and what they see customers wear, they use this data to inform which article of clothing graces their catalogue. This strict system allows the vintage clothing giant to effectively respond to ever-changing fashion trends.
Then, a group of professional 'treasure hunters' go through countless mounds of vintage clothing at global sorting facilities to find pieces that match the trends put together by the purchasing team. Like all of Beyond Retro's strict processes, the group of professional pickers only greenlight around 1 in 1000 pieces they go through. Following this, items go through another vigorous quality control check by the team members at Beyond Retro's East London main facility before being put on the shelves and in stores.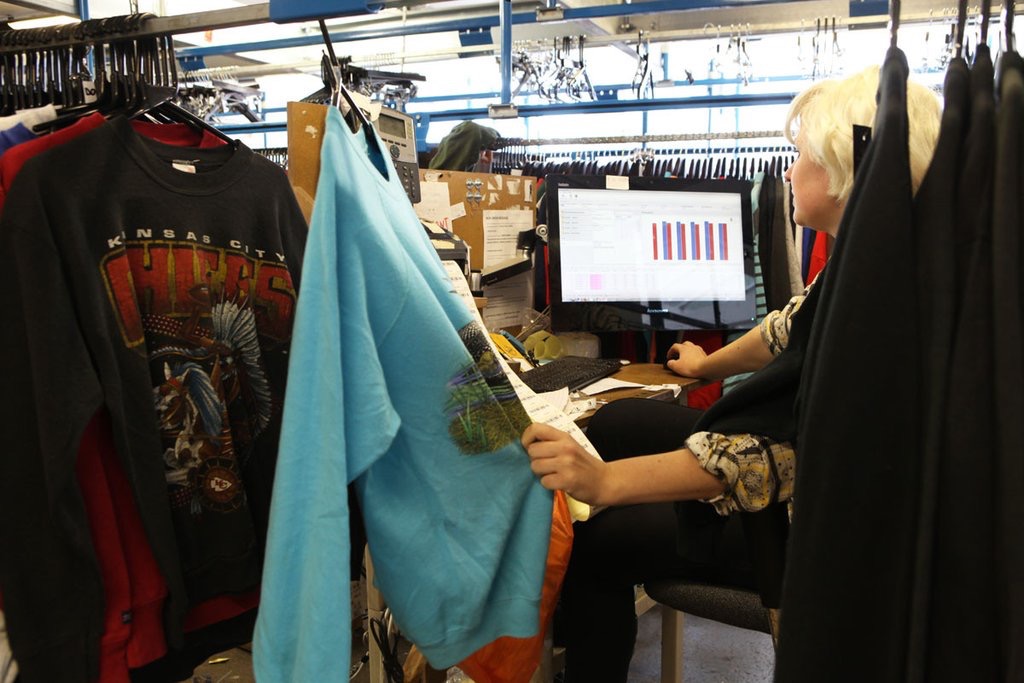 The extreme level of attention in Beyond Retro's picking system helps stock items that are of sound quality and that will be appreciated by end customers for its relevance despite being vintage pieces. But wait, there's more! Once items arrive at Beyond Retro's physical spaces, a creative team of visual merchandisers then set the stage in order to fully display each item's unique character. The vintage clothing giant strives to create a shopping environment like no other and help give preloved clothing a new lease on life.
Beyond Retro's sustainability promise
In 2020, Beyond Retro was able to give 90 million vintage items a new home, but the vintage clothing giant remains humble and will stop at nothing to do better for the environment: "It's an amount we're proud of, but that's only 10% of the UK's total textile waste last year." Since its start, Beyond Retro has had a goal of reusing, reducing or upcycling 10 billion articles of clothing. Furthermore, the company is proudly a carbon negative organisation. This means Beyond Retro works to not only offset any carbon produced through its daily operations, but to also contribute positively to the environment above and beyond what is used.
In 2014, an independent audit found that Beyond Retro saves 300 million litres of water and 608 tonnes of carbon dioxide emissions every year by rehousing vintage items. To put it into context, the same amount of water is what fast fashion factories would have used to produce 15,000 articles of clothing. As for the 608 tonnes of carbon dioxide emissions, it is the equivalent of the carbon emissions created to produce over 26,000 kilograms worth of fabric by the textile industry. And to think Beyond Retro saves this amount (and perhaps more) per year!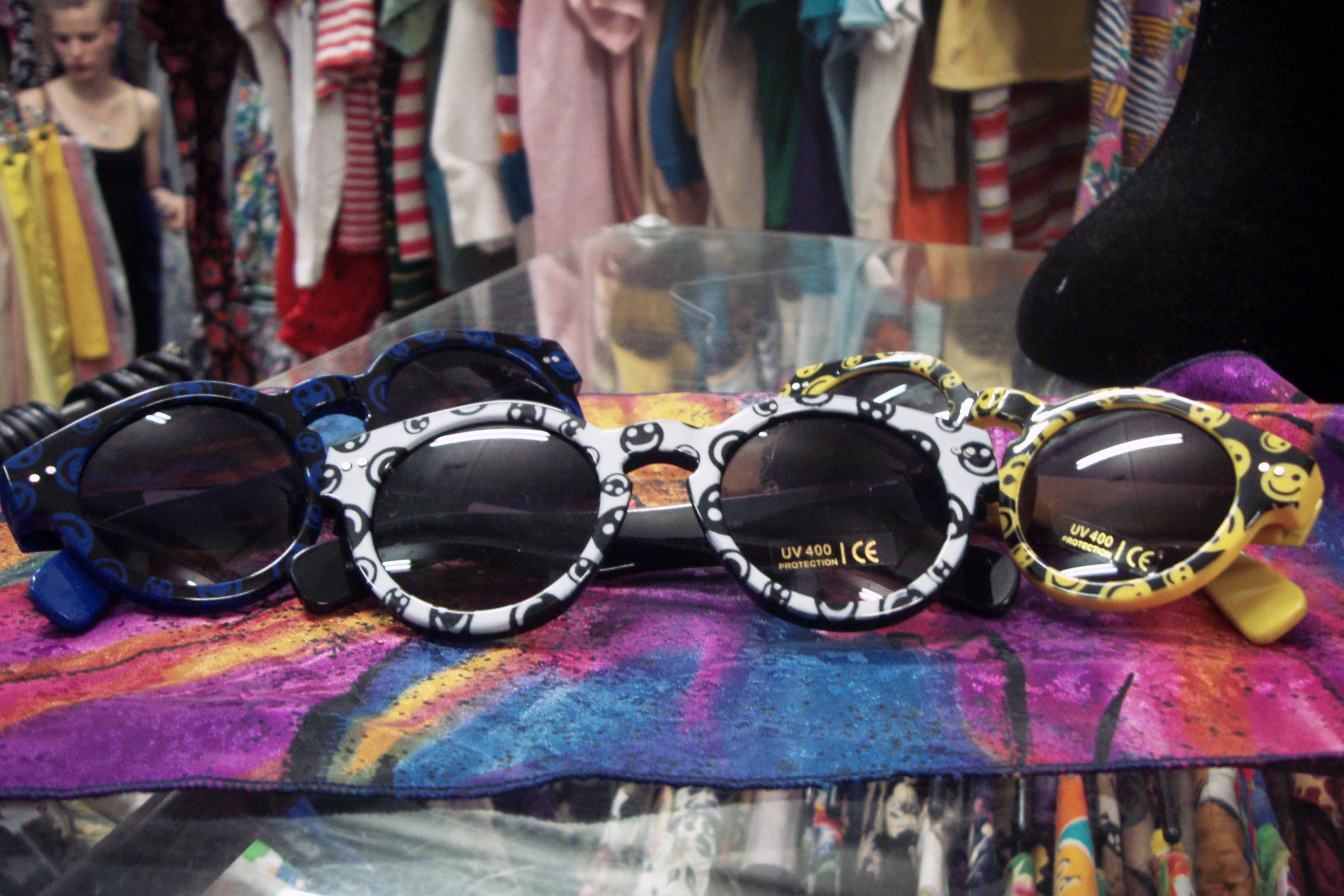 Find a Beyond Retro vintage clothing store near you
Beyond Retro's team members are totally committed to creating a unique shopping environment just for you. All their stores are conveniently placed in vintage and art scenes, so there is always more to explore in its surrounding areas. There is never a dull day when you buy better and shop second-hand vintage!
As of writing, Beyond Retro's store in London Soho is in the process of moving spaces, so keep an eye out on their social media pages for more updates on the new Argyll Street location. Here are Beyond Retro's vintage clothing outlets in the UK that you can visit:
Dalston, East London - 92-100 Stoke Newington Road N16 7XB
Bricklane, East London - 110-112 Cheshire Street E2 6EJ
Brixton, South London - 472-488 Brixton Road, Ferndale SW9 8EH
Brighton - 23 Gloucester Road BN1 4AD
Bristol - 20 Broadmead BS1 3HA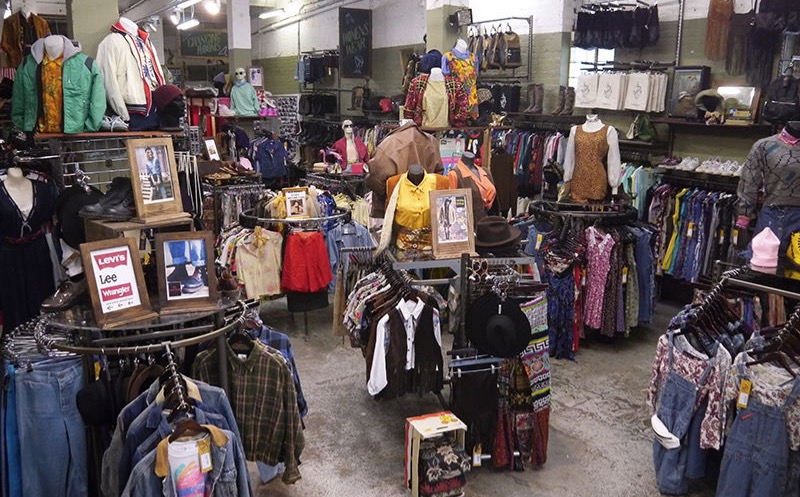 If you can't make it to any of Beyond Retro's physical spaces, don't worry! The vintage clothing giant has an enormous online catalogue and even ships worldwide. Beyond Retro's clean and easily navigable website is a great way to shop second hand vintage clothing!
Shipping & Delivery
As of writing, Beyond Retro offers free UK-wide shipping for orders over £75. For orders under £75, standard shipping is £3.99 and next day shipping is £6.95. Shipping to EU countries have a flat rate of £7 or £12, depending on the country, while shipping to the US has a flat rate of $14.99. For more details on delivery to the rest of the world, visit Beyond Retro's SHIPPING page on its website.