WHO GIVES A CRAP: Make your time in the toilet worthy, eco-friendly and fun
What if your going to the toilet could make other people's lives better? Who Gives A Crap can help you with that AND make your time in the loo fun!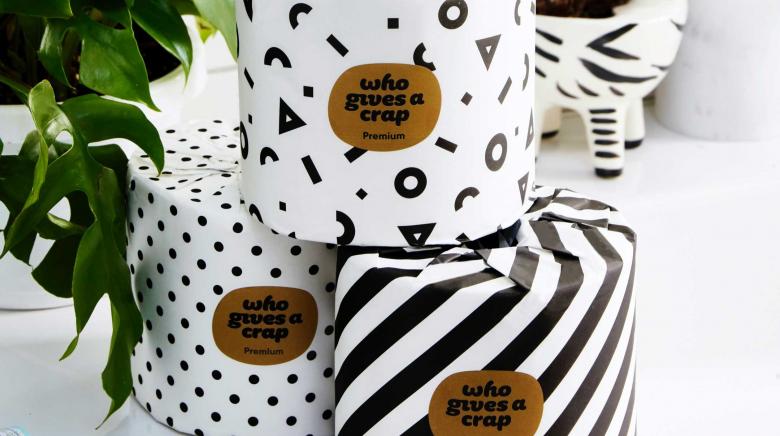 Who Gives A Crap is a company selling eco-friendly toilet paper, tissues, paper towels and "dream cloths" ie reusable paper towels that are one part sponge, one part cloth (honestly, life-saving). With a name that indicates a great sense of humour and one or more creative minds behind it, the business' success goes way beyond this first impression you get when your friend mentions it.
Even if the name does not convince you, a click on their website and a few minutes reading about them will. Launching back in 2013, Who Gives A Crap was founded after its directors found out that 2.4 (now reduced to 2) billion people around the world do not have access to the toilet. This, amongst other devastating data that emerged, made them say "I do" to the question their brand's name poses and so the company came to life.
And while Simon Griffiths, Daniel Alexander and Jehan Ratnatunga may be the founders, the Who Gives A Crap team is a dynamic group of people joined to offer amazing products and the best possible customer service. Employer of the year? Gustov Griffiths, Chief of Feline Relations – you can check him out on the About Us section of the website.
But…what about the paper?
Yet, it would be useless to talk about the people behind the product if the product itself was not worth it. In this case, though, it is totally worth it as Who Gives A Crap is, without a doubt, one of the best quality brands to promote a sustainable way of life, in and out of the toilet.
Made from bamboo or recycled paper, the Who Gives A Crap toilet paper is soft, absorbent and let's just say that it does its job! And if you should not judge a book by its cover, in this case, you might as well do. Whether you buy a single piece or order an entire box, each toilet paper comes in its unique colourful wrapping paper which is, of course, 100% NOT plastic and is there to keep your loo roll moisture-free and hygienic.
To mention other specifications, the toilet paper is 3-ply, unlike the 2-ply ones you will find on the market. This makes them rip-resistant and "strong as a unicorn's mane"; it's their words, we are only here to testify to that.
Does it get better?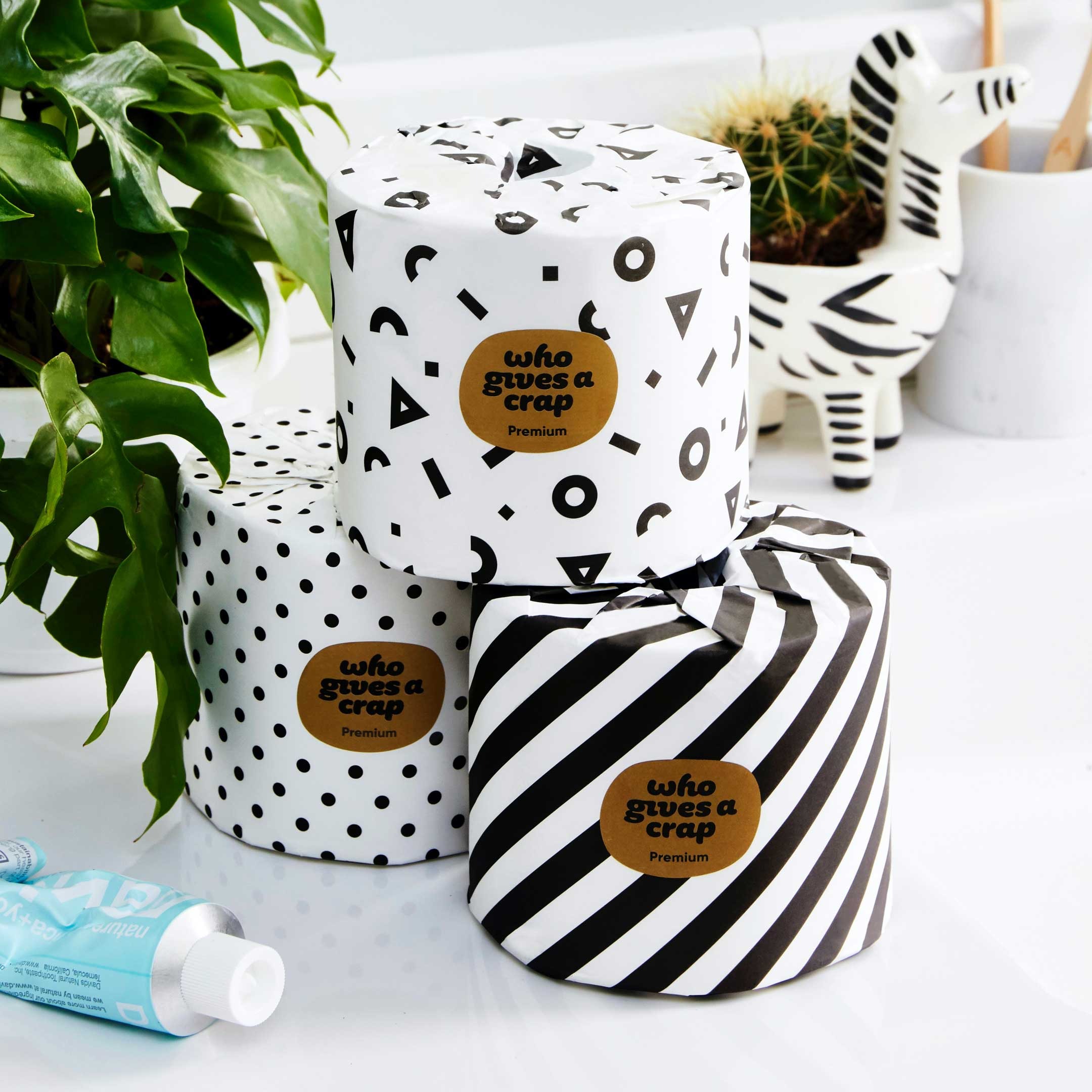 Oh, it does. Who Gives A Crap implements carbon neutral shipping methods to rest your earth-friendly mindset at peace (in case it hadn't already achieved that).
The best aspect of all though is that 50% of the money you spend on your roll is invested in building toilets for those who do not have access to one. So far, over £4.5 million has been raised, making the life of those 2 billion people a little bit better, and you can help so by simply going eco in life… and in the loo.
Come on now… where's the catch?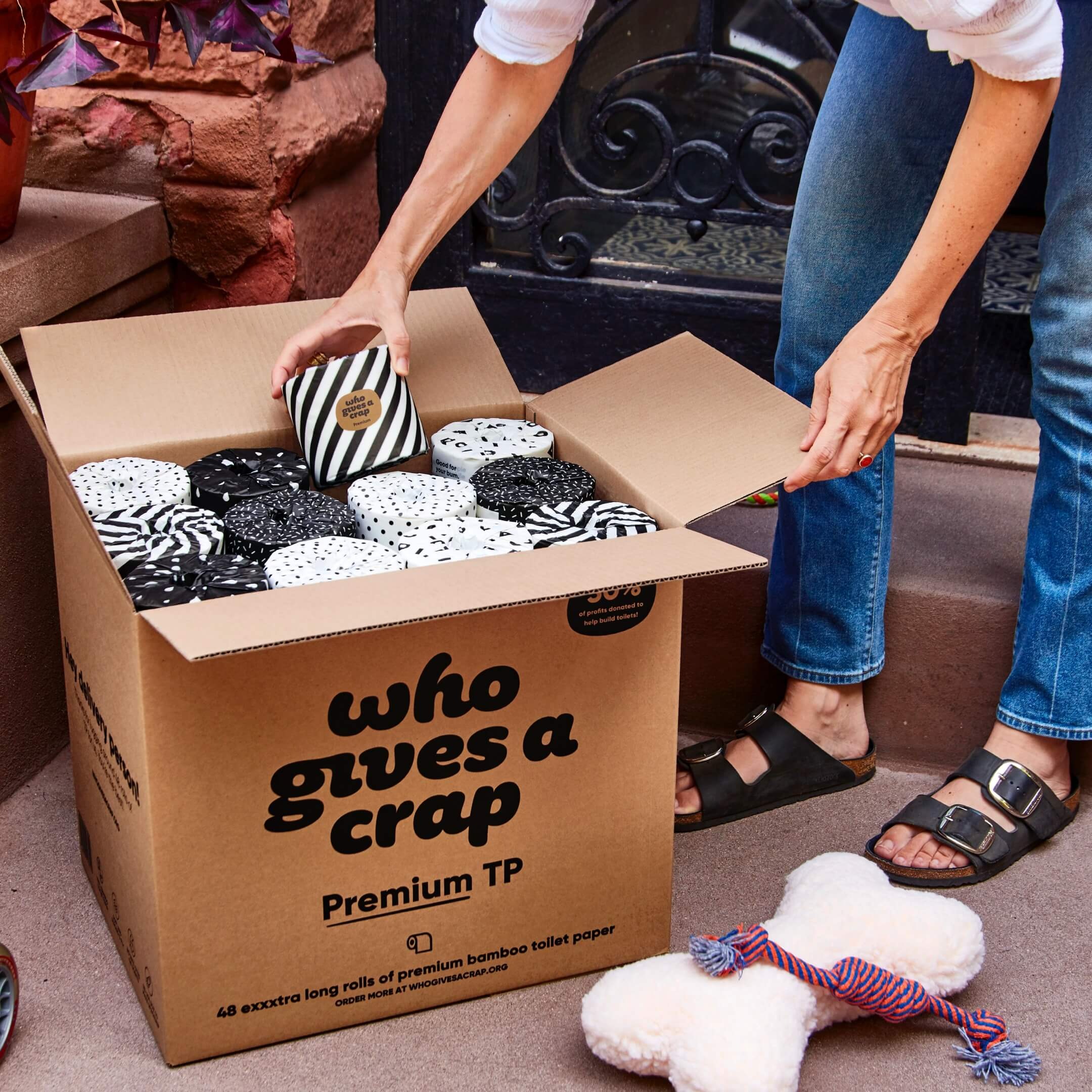 "It must be the price" one would immediately think. Yes, giving away 50% of the company's income might be suggestive of a high product price. That is yet another presumption Who Gives A Crap will not testify to. With prices that compete with those of the supermarket and with a much better and more sustainable product to offer, this toilet paper is good for your bum and your pocket!
Speaking from experience, there is no catch when it comes to Who Gives A Crap. After buying their toilet paper for personal use and ordering multi-pack boxes for work for over a year, this has probably become my favourite and most worthy subscription to date. I never thought buying toilet paper in colourful wrapping would bring me so much joy, but it does. And in bulk.