Premium 4K motorcycle dashcams from INNOVV UK, based in Clacton-on-Sea
4K dashcams made for motorcycles used to be difficult to find, but INNOVV UK has solved that problem with high-quality motorcycle dashcams that fit any bike.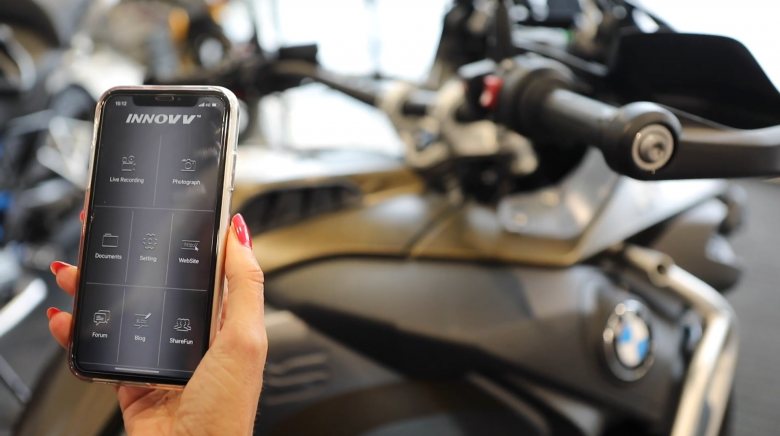 If you're using a motorbike on the UK's busy roads, then you've probably had thoughts about getting a dashcam. It's what many car and van drivers have done. But there were very few dedicated dashcams for motorbikes until recently. 
This meant motorcycle drivers lost the advantages that dashcams brought, such as having verifiable proof of who is to blame for an accident. All you could do was take your chances or try to make a car dashcam work on your motorbike. 
INNOVV UK figured out a solution, which isn't a total surprise given that their name comes from the word 'innovate'. They developed a range of motorcycle dashcams for people to choose from. On top of that, they made the first 4K motorbike dashcam in the world. 
They have a very personal story, and that human side of their business has kept pace with the rest of it as it's grown. Here is a little bit more about their background and priorities. 
INNOVV UK: Putting their customers first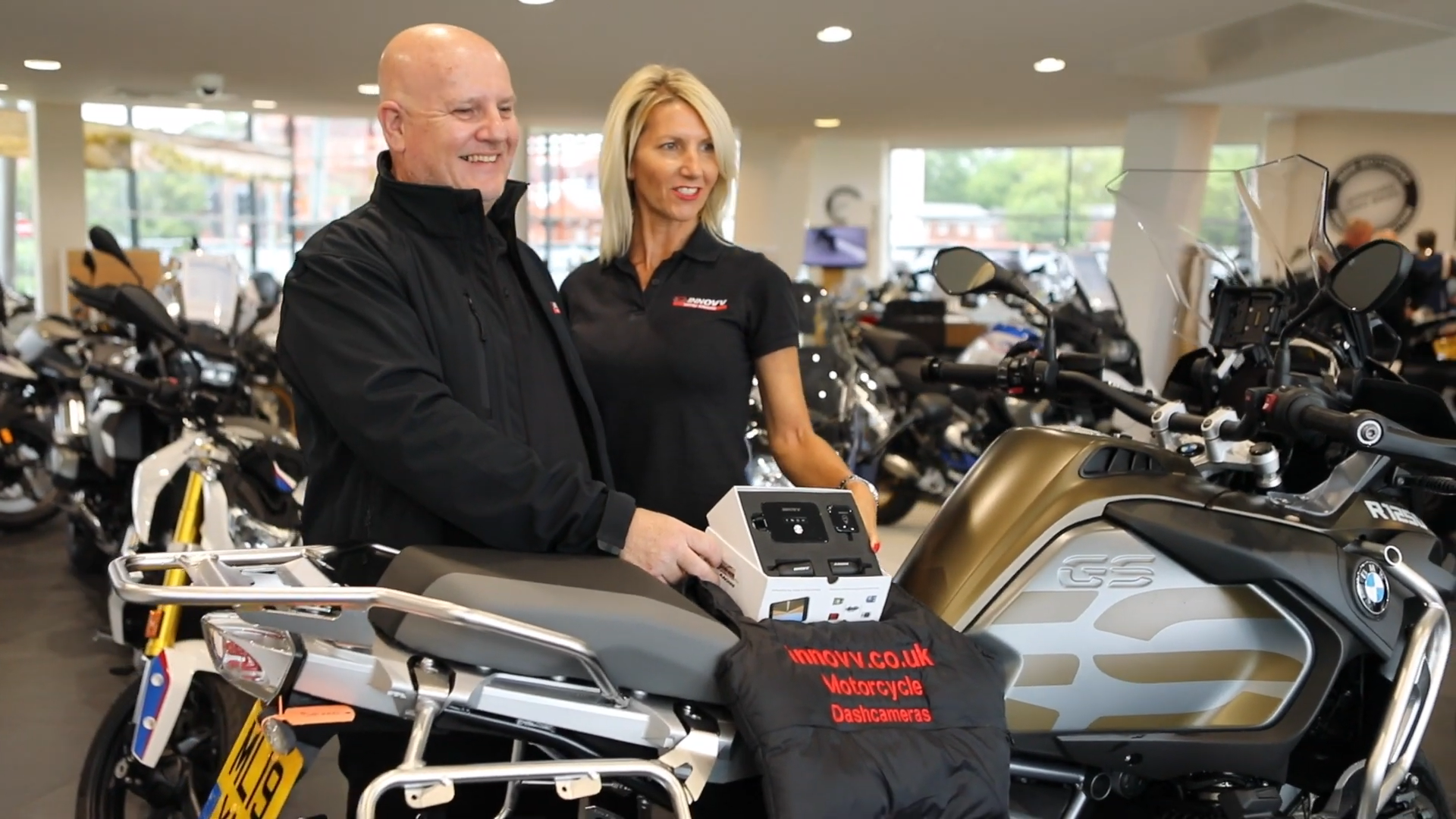 Steve and Jas became the importers and distributors for INNOVV UK after leading their own dashcam company for 8 years. They wanted to find a dashcam that worked well for motorcycle riders and tested a wide range of products from different companies. 
They decided that INNOVV had the experience and engineering skills necessary to design and manufacture great dashcams for motorbikes. 
But they didn't stop there. Once they were importing and distributing dashcams from INNOVV into the UK market, they continued to speak to other motorcycle owners worldwide. These people gave Steve and Jas important feedback on their products. They also spent time testing new prototypes. 
However, the real reason that Steve and Jas carry on with this work is that they want motorcycle riders to have fun knowing their journeys are protected with dashcam footage. 
That's also why they ensure they offer personal support as frequently as they can. That way, if you order a dashcam from them, you can get in touch with any questions and speak to someone in the office. That can be a phone call, email conversation, or live chat conversation via their website. 
Because of this approach, 92% of their 370 customer reviews on Trustpilot are in the 'excellent' category. 
Amazing dashcams for motorbikes from INNOVV UK 
INNOVV UK doesn't offer many dashcams, but the ones they do stock in their Clacton-on-Sea office are high-quality. We mentioned earlier that they developed the first 4K dashcam for motorcycles, and we'll be covering that below. We'll also look at another one of their popular dashcams, so you can compare the two. We'll look at the features and benefits and show a picture of each one on a motorbike. 
INNOVV K5: The first 4K dashcam for motorcycles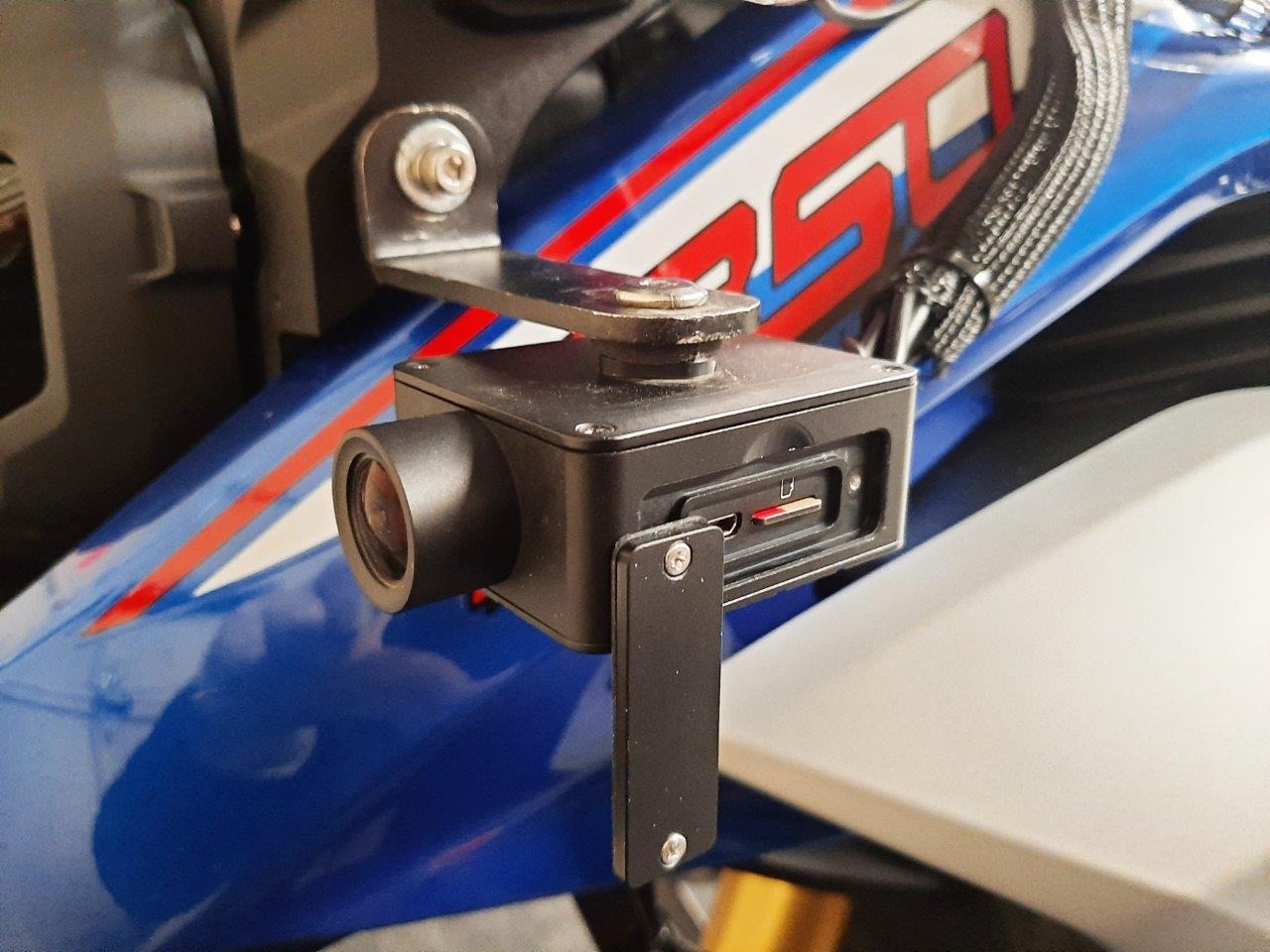 For those who don't know, Full HD isn't actually Full HD anymore. You can now get Ultra HD technology, also known as 4K. Before the last few years, cameras would record in 1080p. That was the highest standard until 4K came along. 
INNOVV UK worked hard and fast to be the first in the world to use this technology for a motorbike dashcam. You can see from the photograph above that it's compact and won't be a problem to carry or mount. 
It has a range of extra benefits too, like being: 
IP67-grade waterproofed
Remote-controlled using the INNOVV smartphone app 
Wi-Fi enabled 
Equipped with a top-quality 5Hz GPS receiver 
The INNOVV K2 dual motorcycle dashcam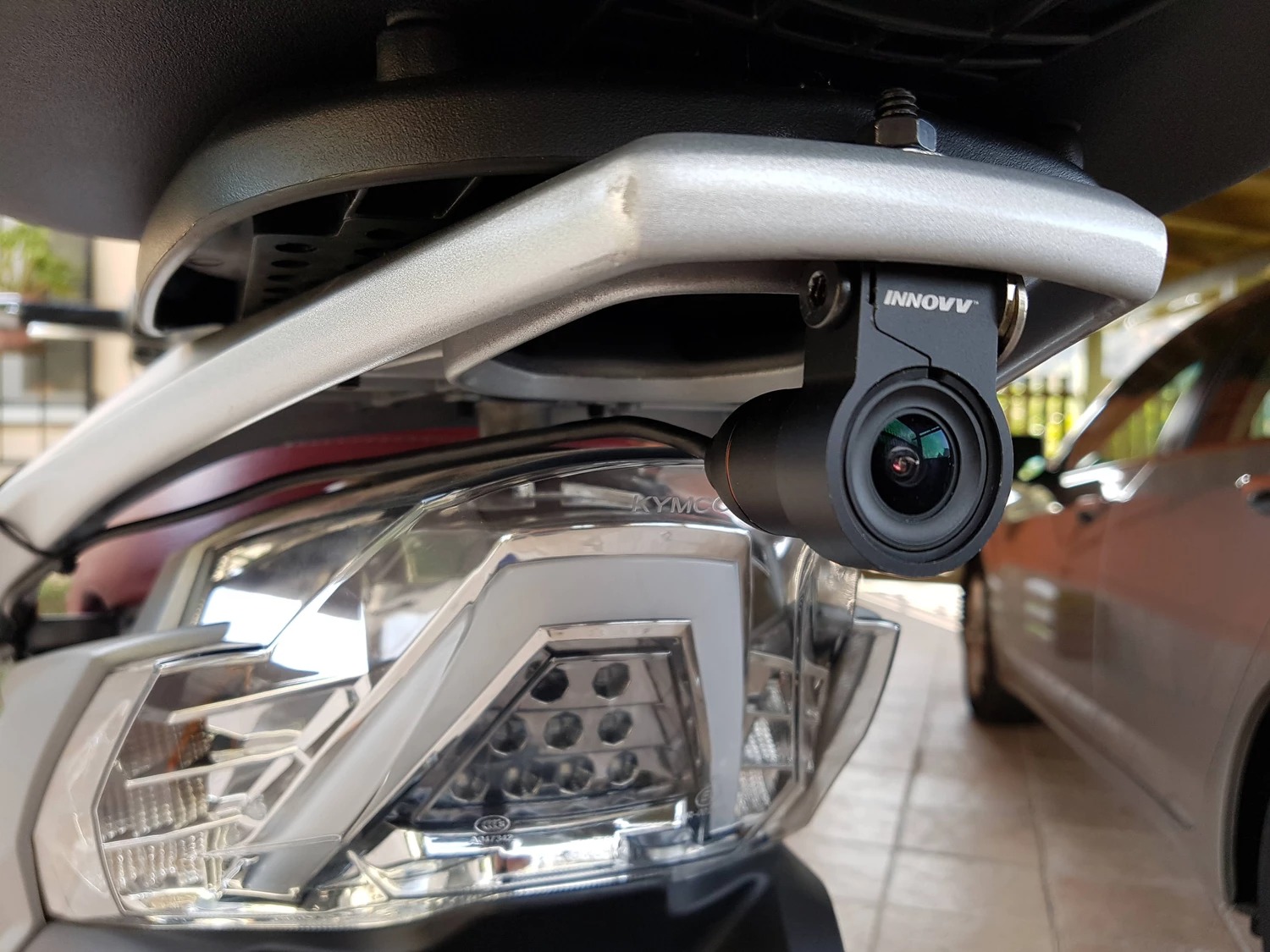 INNOVV UK may have innovated when it comes to their K5 dashcam, but they also have other models which are in wider use. One such model is the K2. It's even used by police forces in the UK, so it's definitely one of the best. 
It also has more than 320 customer reviews, 96% of which give a 5-star rating, which speaks for itself. The K2 dashcam also has dual functionality, meaning there is a camera to go on the front of your motorbike and one to go at the rear. 
Other benefits of the K2 include: 
A power converter that ensures smooth operation 
Continuous recording abilities, like what car dashcams have
The ability to detect movement and trigger recording at the same time 
Supporting up to 256GB of storage, enough for nearly 20 hours of footage
Protecting every journey with robust dashcams 
Dashcams are a great way to have peace of mind when you're out on your motorbike, but they have to do the job right. That means being waterproof for rainy days, recording at HD or higher quality, and being able to store hours and hours of footage. The dashcams from INNOVV UK offer exactly that. Plus, with Steve and Jas being on-hand to help you as many days a week as they can, you'll be in safe hands.