Coco & Coir sells all-natural compost to improve your garden bed
Using Coco & Coir's environmentally-friendly compost made from coconut, your garden will have better growing conditions and will be more prolific overall.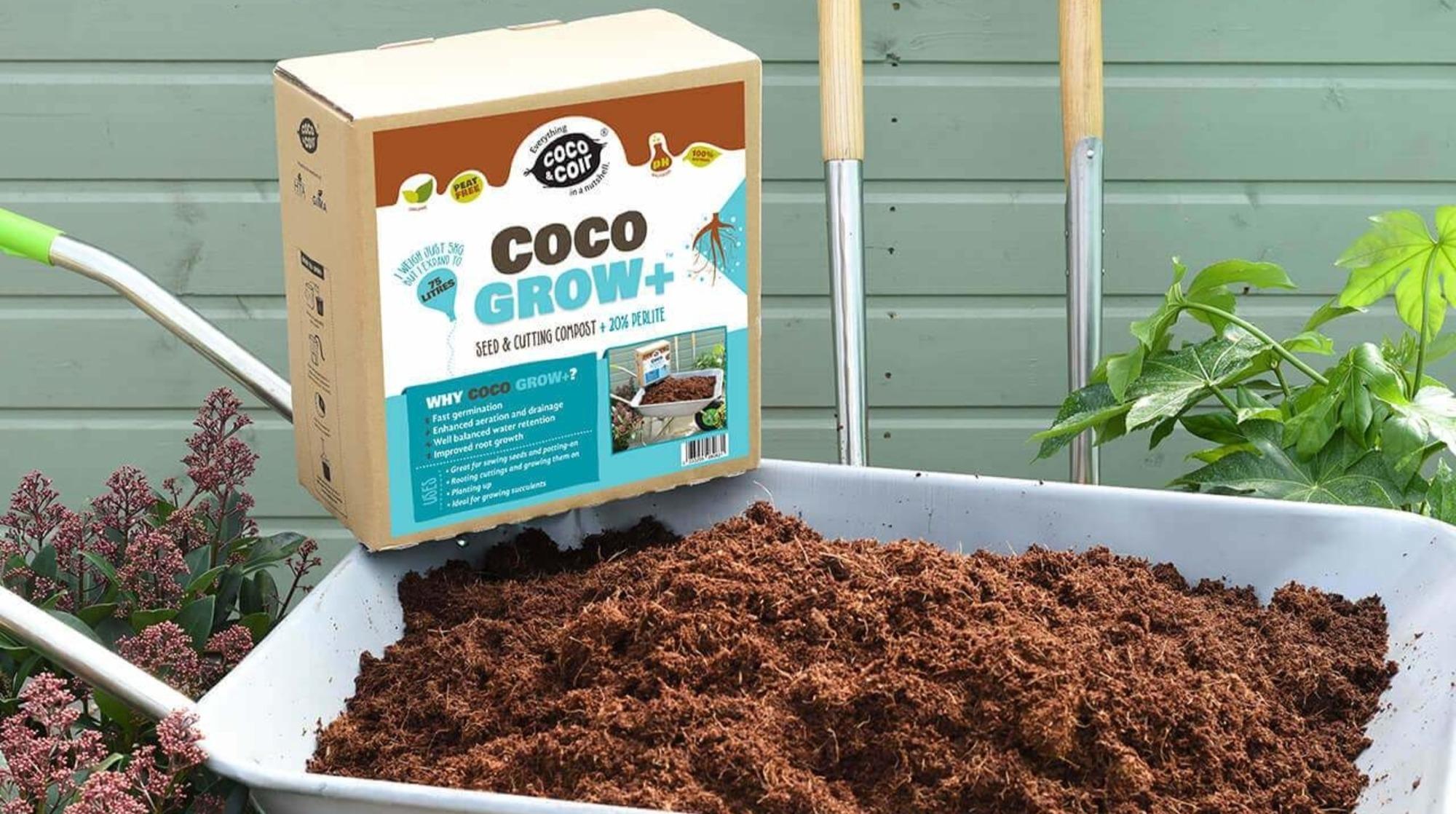 Today, many of us are looking for the safest, most efficient, and most eco-friendly solutions for our gardens. Understandably so, we all want the healthiest plants and the best quality produce possible. In order to achieve that, gardeners often look at different soil mixtures, plant foods, fertilizers, and composts. Sadly, many of the solutions we look at contain chemicals that can be harmful for our soil, beneficial insects, ourselves, and even our beloved pets. So, how can we ensure fast-growing, prolific plants without introducing harmful toxins to the environment and potentially exposing innocent lives to such? Coco & Coir has a great solution.
Coco & Coir sells natural composts for home and commercial gardeners
It's not every day that you find an all-natural compost product that is 100% made from coconut husks. Unlike many other compost and compost-like solutions on the market today, Coco & Coir's composts are completely organic, environmentally sustainable, and biodegradable. In turn, they are safe for humans, beneficial insects, and even our pets. Due to these factors and the fact that these products work, their products are rated highly among customers.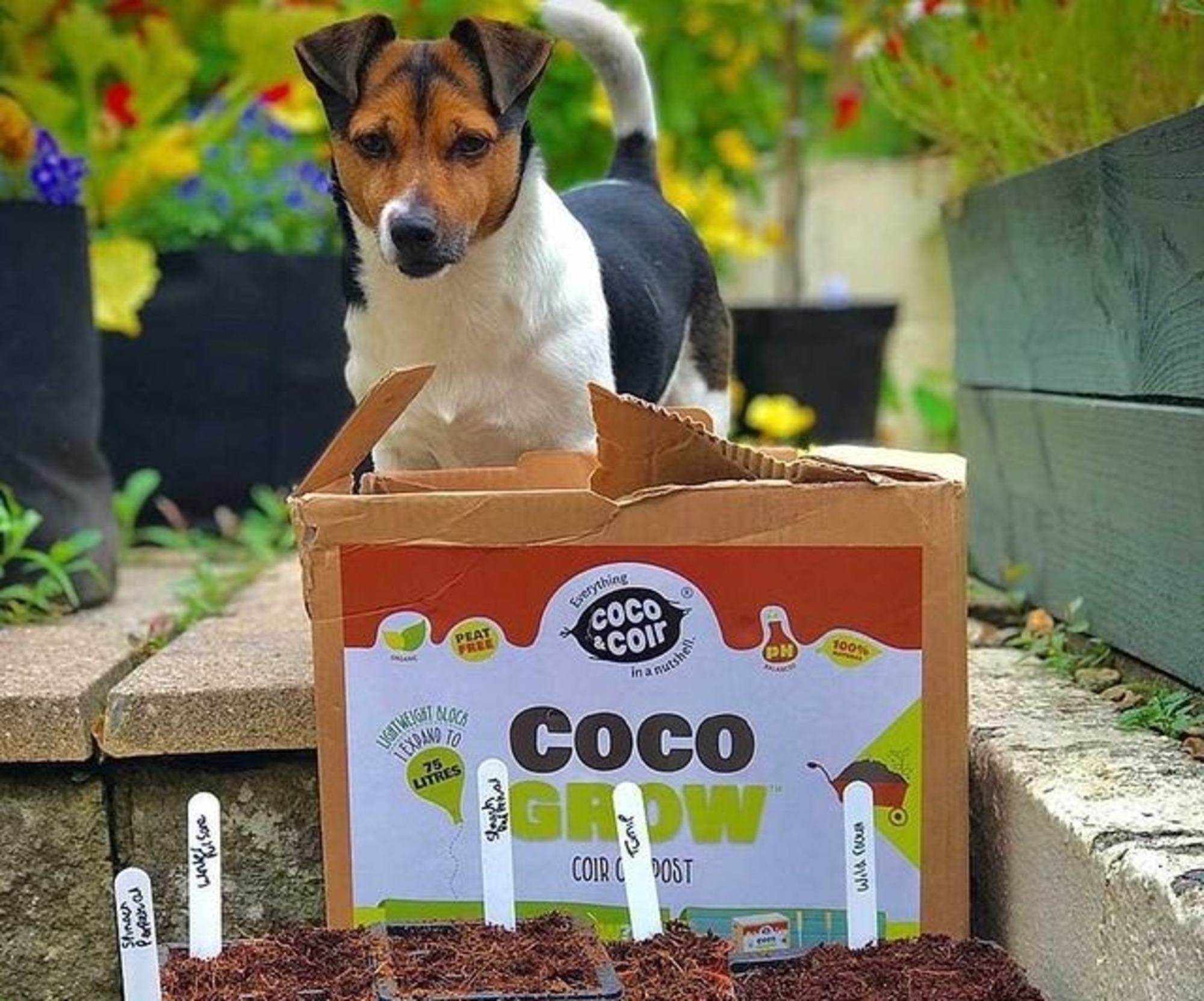 Gardeners from all different backgrounds can receive benefits by utilizing Coco & Coir's all-natural compost products. The company sells to everyone from home gardeners and small commercial growers to hydroponic growers, landscapers, professional horticulturists and floriculturists, medium-scale farmers, garden center and plant nursery owners, and more. If your hobby or career involves growing plants, you, too, can benefit from using Coco & Coir's products.
Changing our planet one coconut at a time
Coco & Coir's mission is to benefit our planet with their coconut-based products. By helping individual gardeners and professional growers achieve the ultimate plant- and crop-growing solution, Coco & Coir indirectly encourages these individuals steer away from using unsafe, outdated practices that involve the use of unnatural ingredients to artificially grow plants. It's about time we modernize gardening and farming once and for all.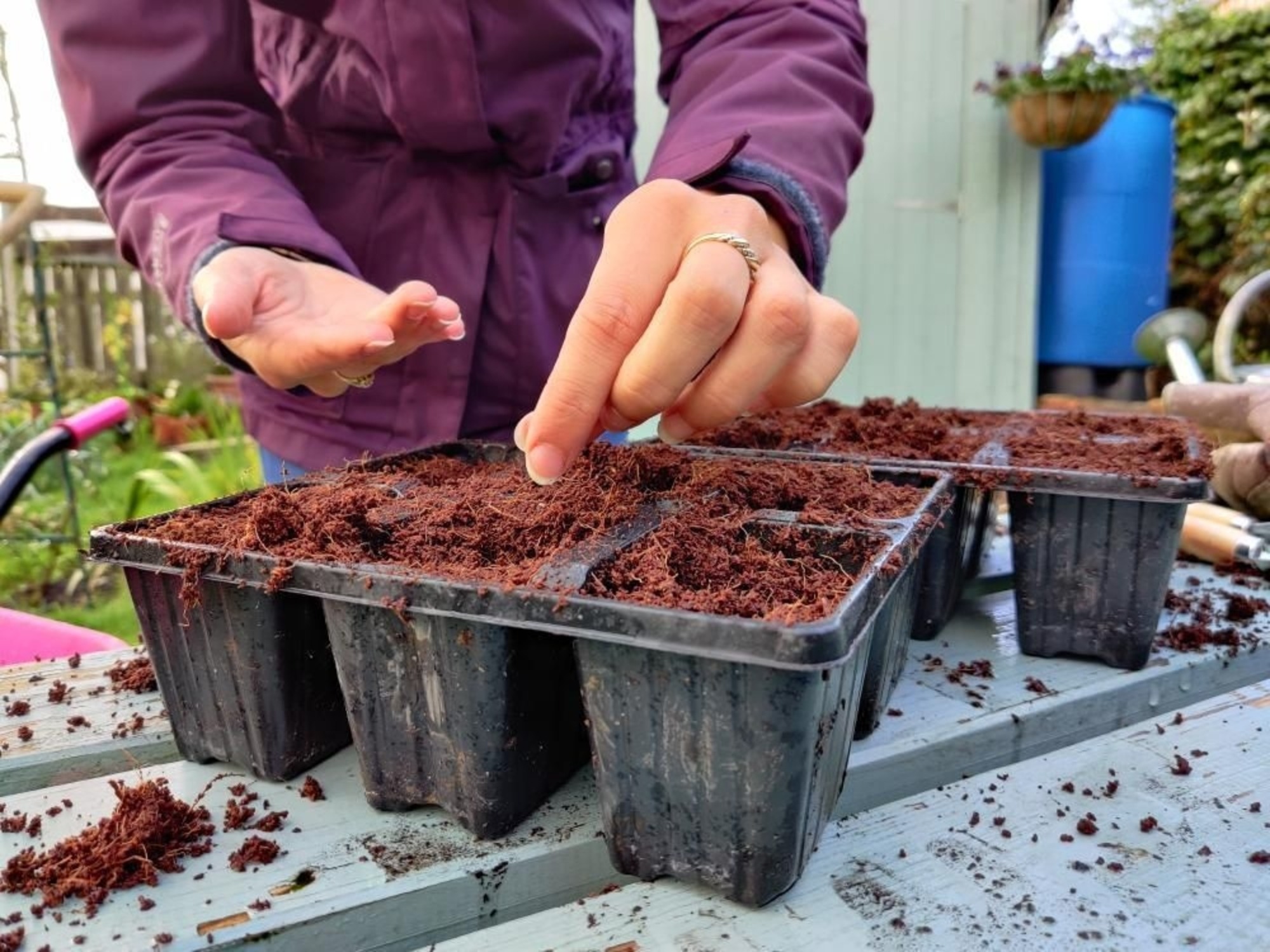 This Scunthorpe, England-based company is proud to be able to offer one of the best peat moss alternatives. Growers can forget having to lug around heavy fertilizer bags containing chemicals and instead switch to Coco & Coir compost for a lightweight, safer option. Their products are also better for the environment considering the benefits they have on soil: better aeration, increased water retention, and good drainage. To top it off, Coco & Coir's products are packaged in less plastic, another way they are better for our planet. Care for the planet with a reliable composting solution, and Mother Earth will give right back with healthier plants that deliver better quality fruits and vegetables!
Feed your plants and benefit Earth at the same time
Coco & Coir offers one of the few products on the market that make it easy to grow better plants without feeling guilty about the potential harms it may have on the planet. Expect faster germination, plants with healthier root systems, and in turn, better produce coming from your plants by using their natural products. It's about time we're offered a win-win solution for growing a great garden!
This business, however, is aware that there's really no such thing as a gardening solution that works for everyone in every single case. For that reason, Coco & Coir offers many different types of composts and other products depending on the solution you require and the type of soil you're currently using.
Introducing, Coco Chip, Coco Grow, Coco Grow Plus, Coco Boost, and Coco Dots.
Coco Chip
Coco & Coir sells a natural mulch called Coco Chip. This helps suppress weed growth and deter snails and slugs. In addition, this mulch helps improve evaporation, so you don't have to water as frequently. On top of that, Coco Chip, when applied, can help keep your beds and borders nice and tidy for aesthetic appeal.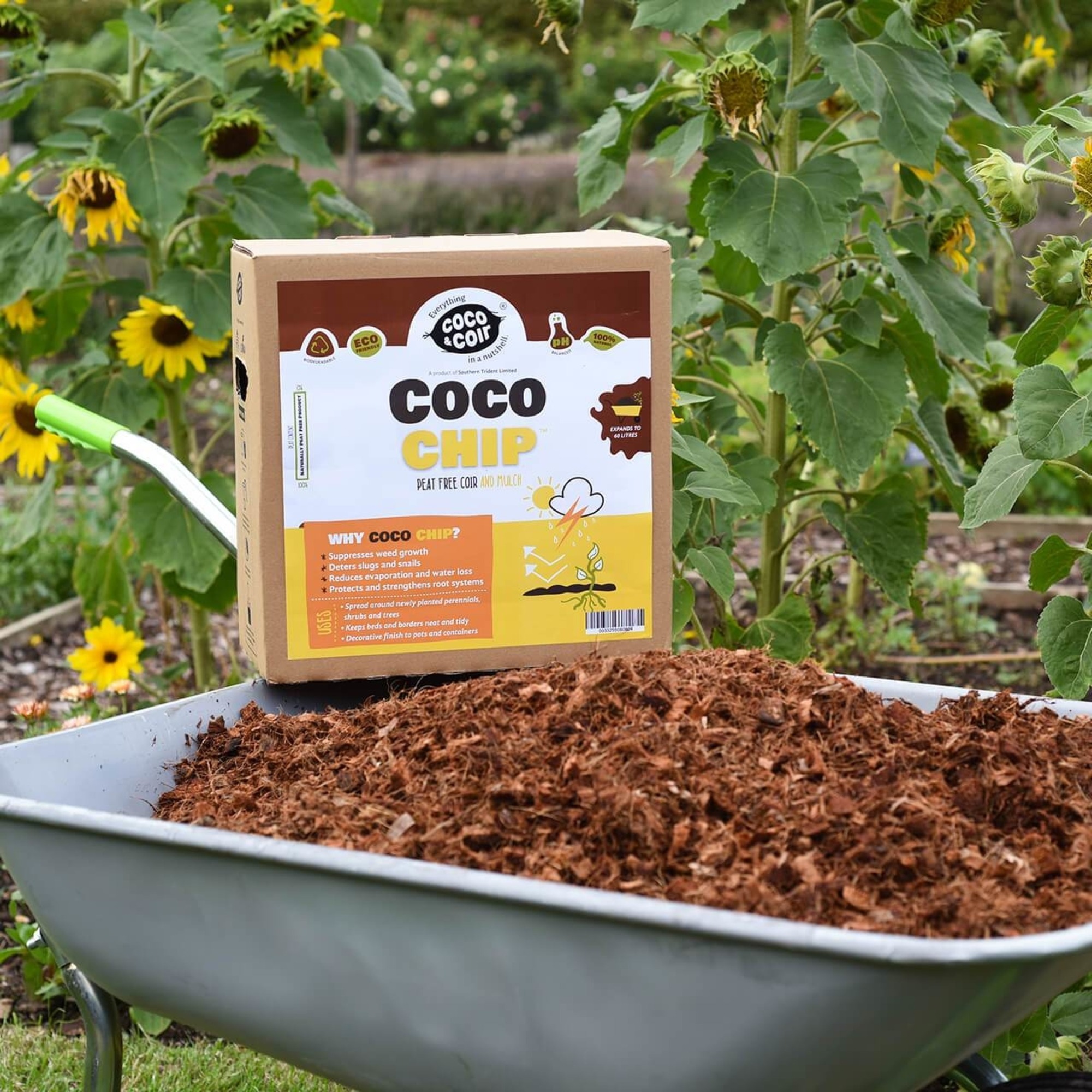 Coco Grow, Coco Grow Plus, and Coco Boost
Coco & Coir offers a standard compost called Coco Grow. According to Coco & Coir, this coconut husk-based product helps speed up germination, improves root growth of your plants, and amplifies water retention. Use this compost for sowing seeds or for improving soil in garden beds. Or, opt for Coco Grow Plus, which contains perlite for better aeration and drainage. Due the latter benefits, this product is ideal for growing succulents and starting seeds.
Coco Boost, on the other hand, offers added nutrients and acts as a slow-release fertilizer for up to six months. Count on Coco Boost to keep your soil loose and airier than ever before. Sow seeds, grow succulents, or root cuttings in Coco Boost.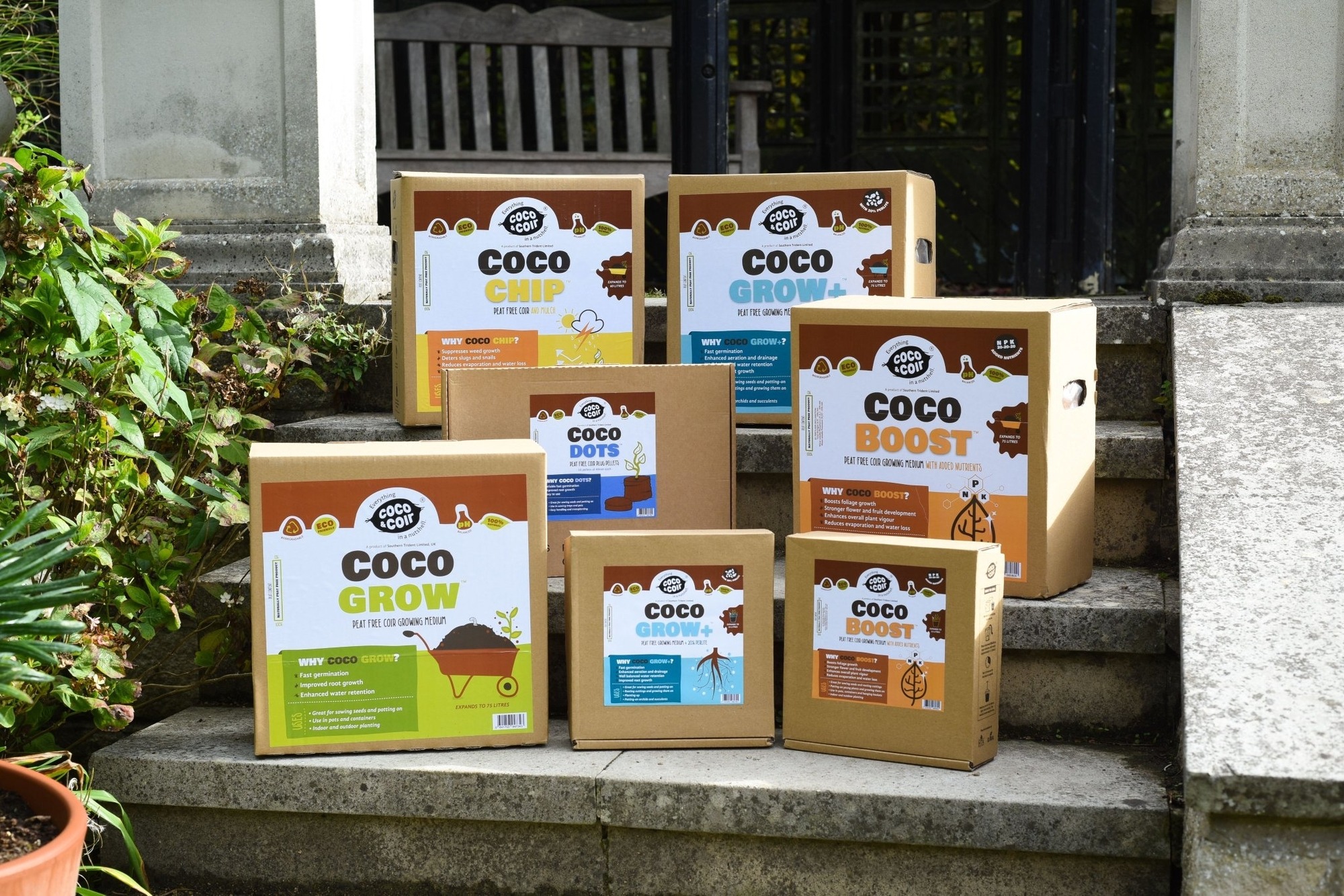 Coco Grow   Coco Grow Plus   Coco Boost
Coco Dots
Apart from natural composts and mulch, Coco & Coir also sells Coco Dots coir pellets for starting seeds. Coco Dots are peat-free coir-based plug pellets. Each pellet is essentially a piece of compost wrapped tightly in a protective netting. To use, all you do is add water to the pellets. Water allows the pellets to swell up, and once swollen, they can then be used to plant your seeds in. Expect faster germination, higher germination rates, and healthier seedlings!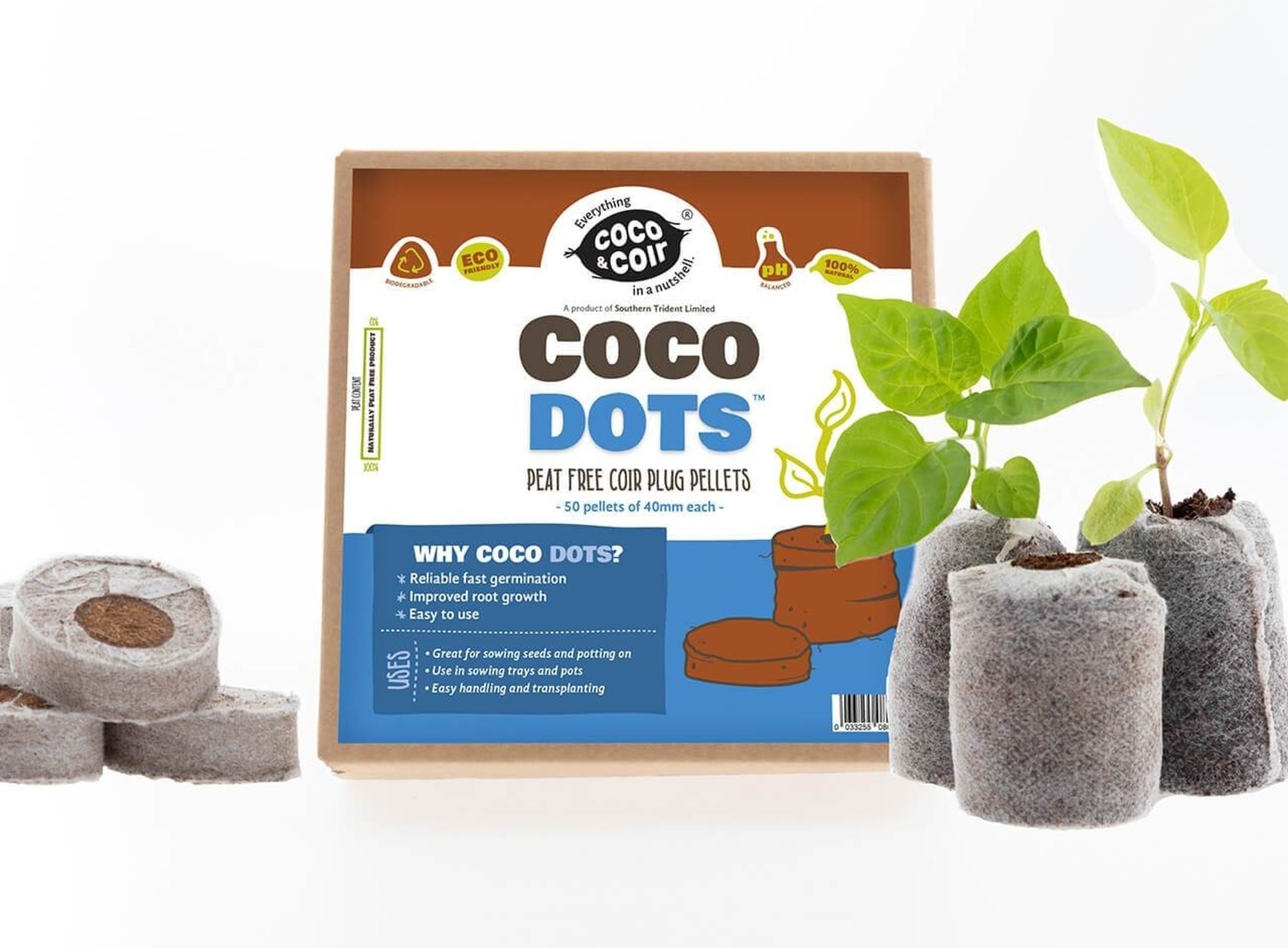 All in all, you can trust Coco & Coir to offer sustainable solutions for gardeners and growers of all experience levels for an affordable price.