Blind Jack's is Knaresborough's most charming pub
This traditional Yorkshire alehouse has bags of history and a very exciting future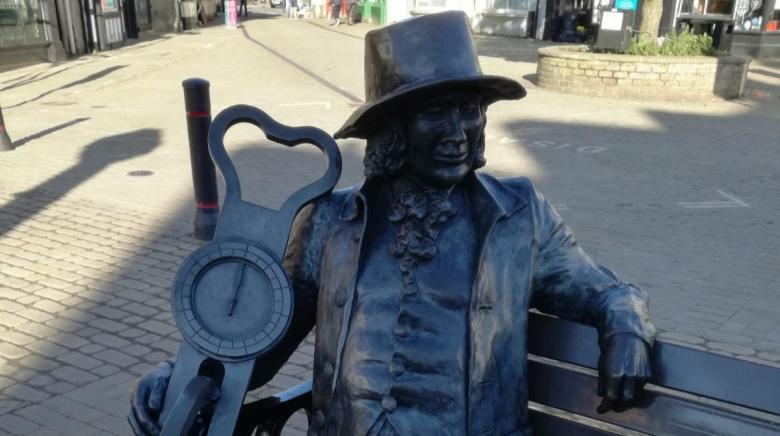 It's hard to pick a favourite pub in Knaresborough, given there are so many of them. On my count, there are at least 21, and that's not including the ones in nearby villages. I grew up in Knaresborough but I moved to London a few years ago, and when I come back for a Christmas Eve pub crawl it is not a short evening (or a healthy one). 
But there's one boozer that stands above the rest - Blind Jack's. Ironically, it's always been a bit too small to be a suitable stop on our pub crawl (there are usually about 12 of us), but that's part of the pub's charm. On any other occasion, Blind Jack's is always my first choice. It says 'Traditional Alehouse' on the front, and that's exactly what it is, with a beautiful wooden interior, bare brick walls, dim lighting, small rooms, cask ales, and tables you probably can't fit more than four or five people around. So bring your friends, but choose carefully. It's also best to take a table on the ground floor, on the same level as the toilet; the steep dogleg staircase isn't the easiest to navigate when you've had a few.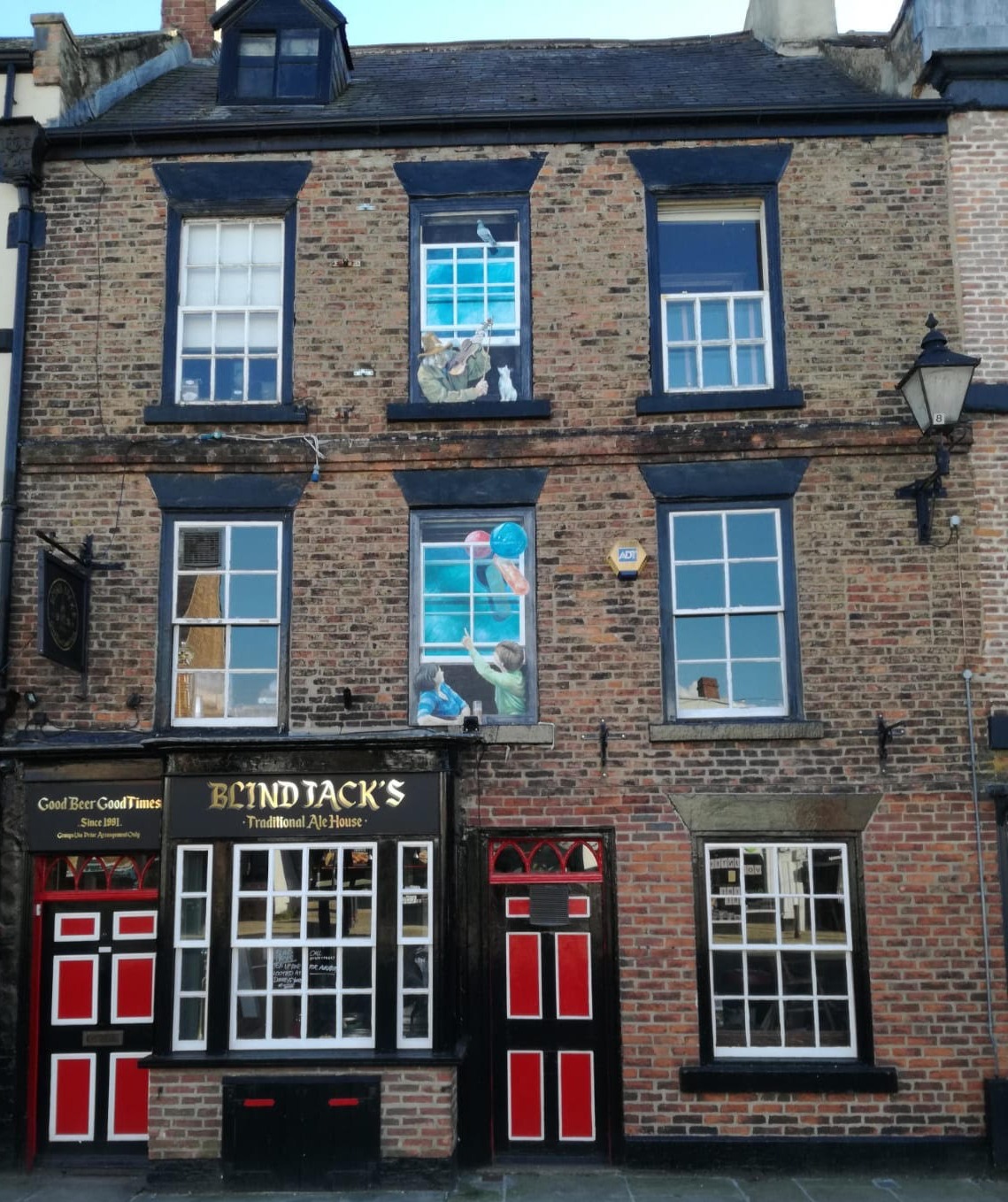 Founded in 1991, Blind Jack's is located in Knaresborough's market square and situated in a Grade II listed building that dates back to 1741 (it is believed to have been a brewery). While this may sound very old, the pub is directly opposite Ye Oldest Chymist Shoppe in England, which nipped in ahead of Blind Jack's by 20 years (it was founded in 1720). This is of course forgetting the market itself, which has taken place almost every week in Knaresborough since 1240. Basically, a lot of stuff here is very old indeed (my school was founded in 1616). 
A bit of history
So why is it called Blind Jack's? Well, Blind Jack is a bit of a folk hero in Knaresborough. He was born here in 1717 (as John Metcalf), became permanently blind after a bout of smallpox when he was six years old, and then had a very colourful career. After being a fiddle player, a tour guide, and a soldier, he became an extremely talented road builder, constructing 180 miles of road across northern England (all while being completely blind). A couple of sash windows just to the right of the pub have been repurposed into a lovely mural, with two children in the window below, looking up at Blind Jack playing his fiddle. There's also a fantastic statue of Blind Jack sitting on a bench just outside the pub, so you can sit right next to him. You're probably getting a sense of just how obsessed my town is with Mr John Metcalf.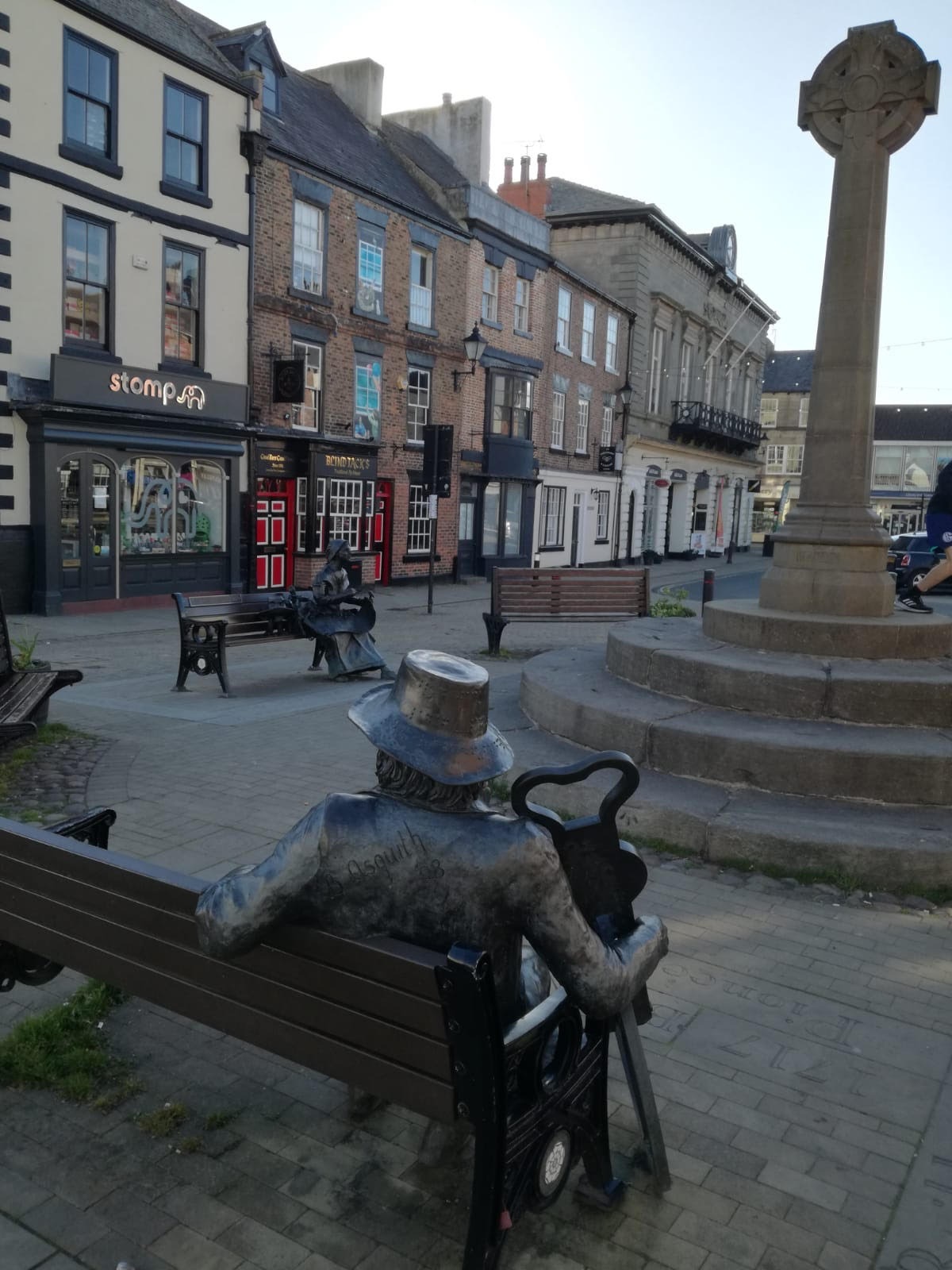 The Blind Jack's building is a wonderful thing. I spoke to the pub landlord - a lovely guy called Christian - to hear more about it. Christian and his wife Alice bought the pub nearly four years ago and they've renovated it a couple of times, but it still has all the magic of a 300-year-old property. As is the case with lots of buildings in Knaresborough town centre, the pub's foundations are made from the stone of Knaresborough Castle. The castle was destroyed by Oliver Cromwell's army in the English Civil War, so the enterprising townspeople just helped themselves to the rubble. Fair play. 
Christian told me about the wooden beams in the pub's attic. They are at least as old as the building, but they were most likely taken from retired ships, so these beams had seen a few hundred years of maritime action before reaching their final resting place in Knaresborough. There's also a tunnel underneath Blind Jack's that connected to a preisthole escape at Knaresborough Castle, but it has since been blocked off. Probably for the best. 
The beer
Now, onto the beer. The range of lagers, ales and porters on offer at Blind Jack's is - in my view - the best in Knaresborough. They always have seven cask lines and seven keg lines available, which usually change once a week, and the pub is excellent at unearthing some really interesting beers that you most likely won't have had before. Knaresborough's very own Roosters Brewing Company usually have a few lines on tap in Blind Jack's, including a superb IPA called Baby-Faced Assassin, and a classic English bitter called Capability Brown. I once found Roosters' Yorkshire Pale Ale in a pub in Camden and got very excited. 
However, the best beer I've ever had in Blind Jack's is a plum porter, produced by Harrogate Brewery. It was after a particularly cold walk, and the plum porter totally hit the spot. I told Christian about this on the phone, and he explained that it's made using real plums, whereas most plum porters just use plum extract. Like most beers at Blind Jack's, the plum porter's tenure is never long, but it makes some fairly regular appearances. There will also be some of the pub's very own beer on offer soon, as Christian and Alice are busy installing their very own nanobrewery. 
Dealing with the COVID-19 pandemic
I haven't been back at home to witness this (the pandemic has left me stuck in London for a very long time), but it looks like Blind Jack's response to the coronavirus has been outstanding, helped enormously by the pub's wonderful customers (Christian was seriously singing their praises on the phone). The moment COVID-19 hit, Blind Jack's set up a local beer delivery in order to shift all the kegs of beer that would have otherwise gone to waste. Apparently the take up was very strong, so this gradually grew into a proper online shop, selling some really interesting, premium craft beer. It also offers some merch - if you're particularly smitten with Blind Jack's, you can get your own Blind Jack's-branded pint glass.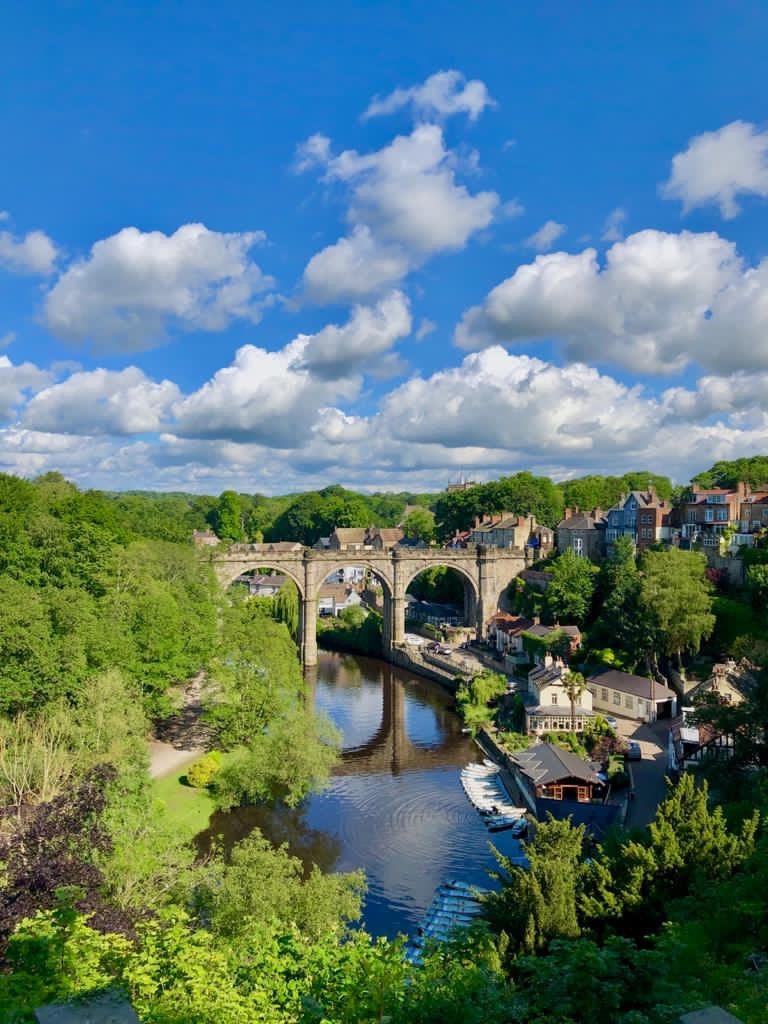 The post-lockdown rules in the UK mean that pubs with outdoor space have a serious advantage over the indoor-only pubs, which is why Blind Jack's has expanded. There is now a popup Blind Jack's pub situated just outside the back of Donkey's Years Antiques (about a 30-second walk from the original pub), complete with a gazebo, a pizza oven, a bit of music, and a slightly more modern vibe. This is already getting fully booked each night, but it is surely primed to become extremely popular once the English summer kicks in. 
I don't know if John Metcalf was a drinker, but if he could have a pint in Knaresborough today, I'm fairly sure he'd be happy with a proper plum porter at Blind Jack's.