Medik8 is a vegan skincare brand developed specifically to fight anti-ageing
Medik8 is an all vegan skincare brand from the UK. It is vouched for by industry experts and professionals all over the world, making them anti-ageing market leaders.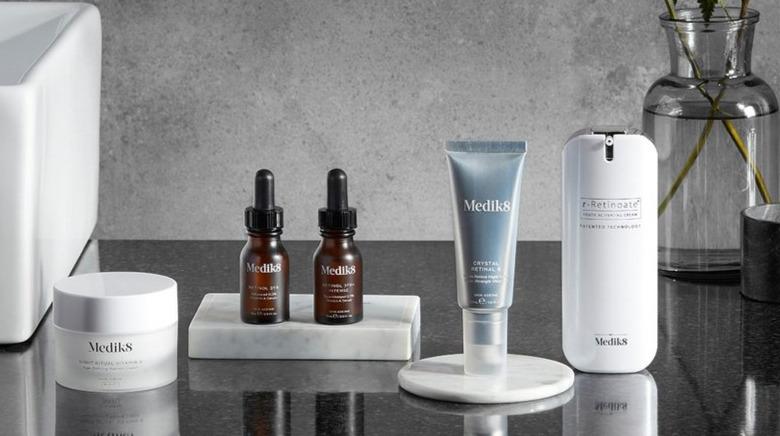 With endless positive reviews and proven results, using Medik8 products should really be a no-brainer. The brand's formulas are all science-backed and made with cutting-edge technologies and patented techniques to ensure it is as effective as it should be. Read on to learn more about how Medik8 makes its market-leading skincare.
What makes Medik8 different from other skincare brands
All of Medik8's products are thoroughly researched and tested to achieve a formula that is as close to perfection as currently possible. This includes stabilising active ingredients using a Time Release technology to ensure they do not cause irritation over time, and specifically creating formulas with the help of Medik8's meticulous production team for quality assurance. Trade-secrets unique to the brand are all kept in its entirely in-house system called the "Think. Lab. Make. Tell." This small batch production structure allows the utmost care to be put into every single product that leaves Medik8 facilities. The company also has countless patented technologies after years of research that make the formulas exclusive to Medik8.
Medik8's anti-ageing skincare products with biotechnology
Impressed with what makes Medik8 special? We are, too, but there's more! The brand swears by a skincare routine which they call the 'CSA Philosophy'. Let's break it down, shall we?
The CSA Philosophy essentially calls for using a product with Vitamin C and a sunscreen during the day (C and S) and using a product with Vitamin A at night (A). Medik8 believes in a 'less is more' approach to skincare, since all its products work so well you won't need to layer many different formulas to achieve great skin. As of writing, the brand offers free UK shipping for all orders over £35. Here are some of the brand's bestselling CSA products!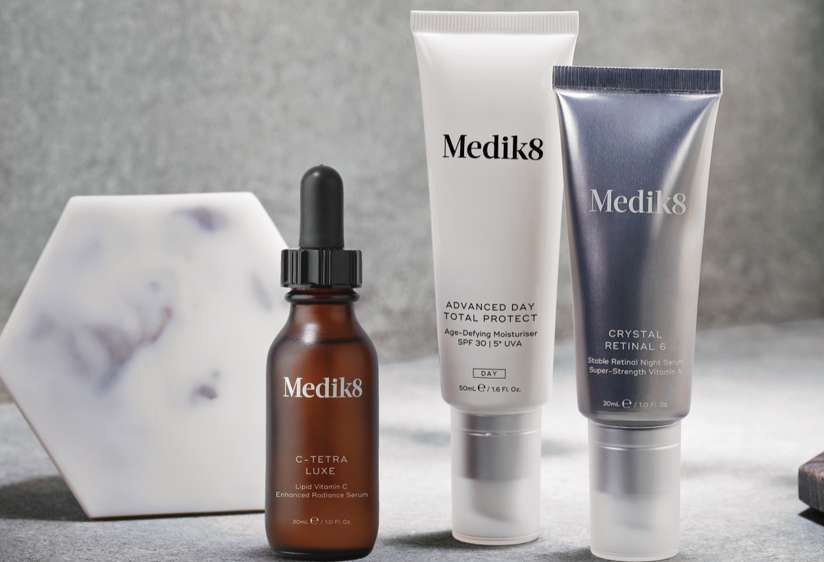 If you're a beginner to the CSA Philosophy, Medik8 curates kits with all the products you'll need to start. These bundle kits are also perfect for gifting. Although Medik8 products work on any and all genders, there are kits for men that come in black packaging with 'Medik8 For Men' labelling to cater it for your recipient.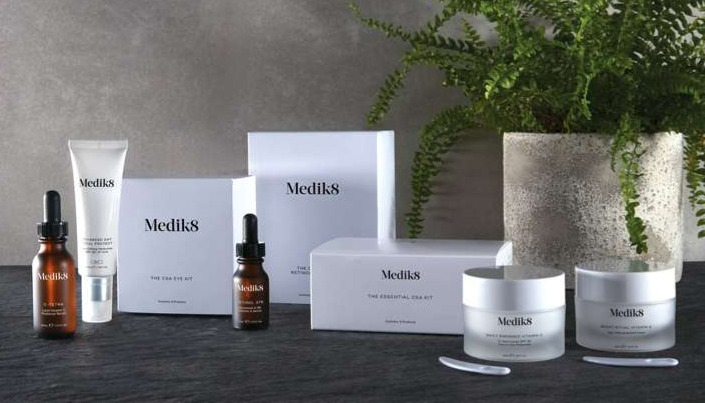 Shop Medik8's CSA Philosophy kits
You can also build your own CSA kit if you are looking for something a bit more specific or if a certain product has caught your eye but is not in any of the ready-made bundles. There is something for everyone at Medik8 with this high level of personalisation, as all skincare should be!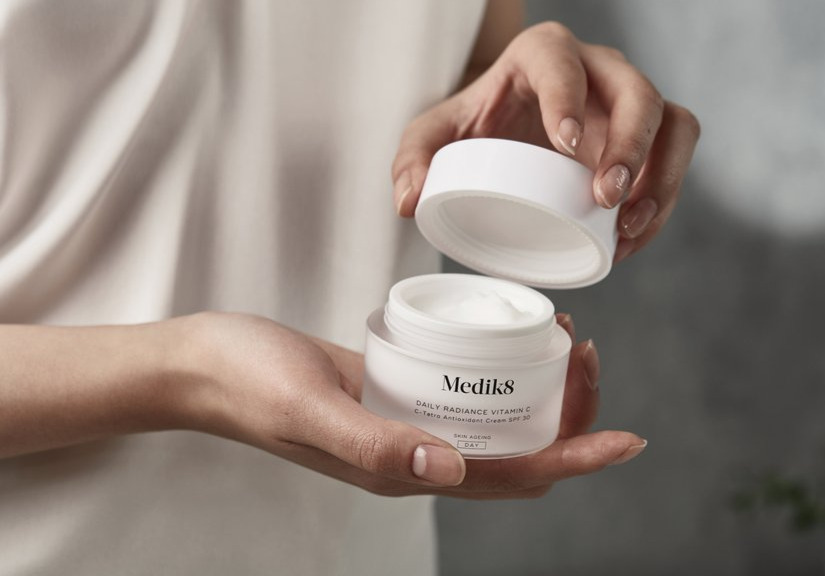 Medik8's products have high effectivity, so you can rest assured you are getting the most bang for your buck (and maybe even more). On the brand's website, it is also incredibly easy to find products that suit your skin type or the skin concern you are looking to diminish. Hover over the 'Shop' link at the top of the page and navigate to links for 'Blemish prone' skin and even for products that help 'Tackle pigmentation'.
Medik8's barrage of positive reviews
Too good to be true? Check out some of the reviews for Medik8's products from their loyal community!
On the Press & Glow Daily Tonic: "I adore this product."
On the Crystal Retinal Vitamin A Serum: "A lightweight, easy product that gives results. I'm new to the retinol world but wish I discovered the benefits sooner!"
On the C-Tetra Radiance Serum: "My absolute fave!!!"
On the Surface Radiance Cleanse Cleansing Gel: "One of my favourite cleansers ever. Will always be in my kit."
On the Advanced Night Restore Cream: "This cream is the BEST!"
The story of Medik8's start in North London
Medik8 made its start in the back of a pharmacy run by founder Elliot Isaacs' father in Finchley, London. Elliot studied pharmacology, physiology and biochemistry, and after backpacking for several years, he felt compelled to start a skincare brand that integrated ethics and sustainability with products championed by research and results. He wanted to create a brand that can generate and keep life-long customers with 'Beautiful Skin for Life'. Elliot also wanted to bust the myth around anti-ageing skincare being difficult and complicated, and so, he invented the market-changing CSA Philosophy and developed it to where it is today.
Medik8's ethos and sustainability
Medik8 is a 100% cruelty-free and vegan brand. The brand does not use unnecessary filler ingredients that do not add to a product's formula or effectivity, such as parabens and phthalates. All products and processes undergo vigorous independent audits and the brand has achieved multiple ISO certifications for its high quality.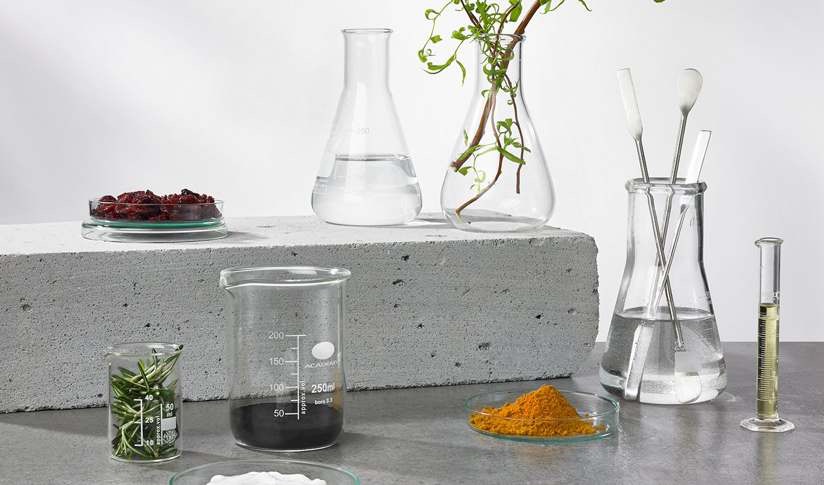 Medik8 has an ultimate goal of being 'the world's most sustainable professional-led skincare brand'. Currently, some of the sustainable initiatives the brand adheres to include the omission of palm oil and microbeads from its products as well as making all its packaging from recycled material that is also easily recyclable at home. Medik8 believes recycling should be its last resort, and that it would prefer to not have used any material in the first place.
"Re-use or complete non-use are our first considerations [for packaging]."
Medik8 is also currently working to use ocean-derived plastics for its packaging so it can re-use as much material as it can to be kind to the planet. Plus, all Medik8 buildings, from manufacturing to head offices, run completely on renewable energy. Processes are also kept at room temperature wherever possible, meaning Medik8 does not use huge amounts of energy to heat its formulas and ingredients during blending.
Philanthropy and the Zipper Foundation at Medik8
For Medik8, doing good has always been at its core from the day it was founded. The brand has supported Cancer Research UK every month for more than ten years (and counting), on top of which it continues to donate to other charities to help as much as it can. Some other organisations Medik8 has donated to include Noah's Ark, a hospice for the sick youth, and recently in light of the Afghanistan evacuation, a charity that helps protect children in countries with war and conflict called War Child UK.
What's more, Medik8 started a foundation in 2019 named after the brand's office dog, Zipper, after he passed away. Elliot, Medik8's founder, started the Zipper Foundation so Zipper's name will always live on with love and compassion. The foundation works with six different animal welfare causes, like tackling illegal wildlife trading and advocating against animal cruelty in the beauty industry. Medik8 has set a fixed annual minimum of its profits to go to the Zipper Foundation, and a bit of your every purchase goes to help animal welfare around the world.
Buy Medik8 products
Medik8 has a dedicated team for online sales so you can shop comfortably on their website without having to worry about any technical or logistical issues. The website also features a chatbox that immediately connects you to a member of the customer service team during office hours if you have any sort of queries or doubts. Shop from the Medik8 website today!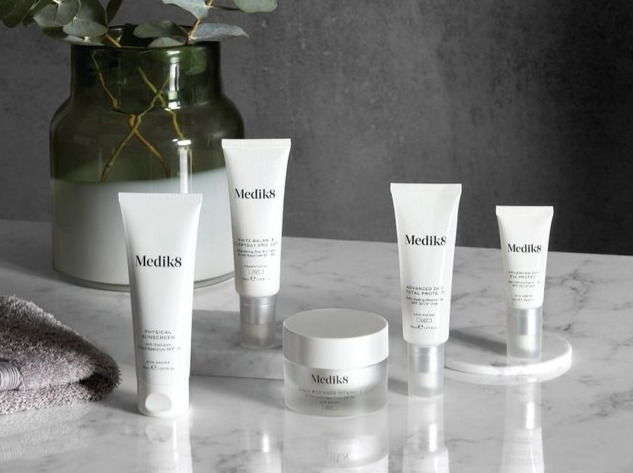 Some Medik8 products are only available through skin clinics, spas or pharmacies as the brand aims to provide a highly specialised recommendation for your skin. This can only be done through a skin analysis by a trained professional at the clinic or spa you visit, who will help suggest and decide which products will work best on your skin. Find your nearest stockist here.