Buy board games and play them at Leisure Games in London
Some of the best board games fill this bricks-and-mortar store on a busy street in Finchley, London.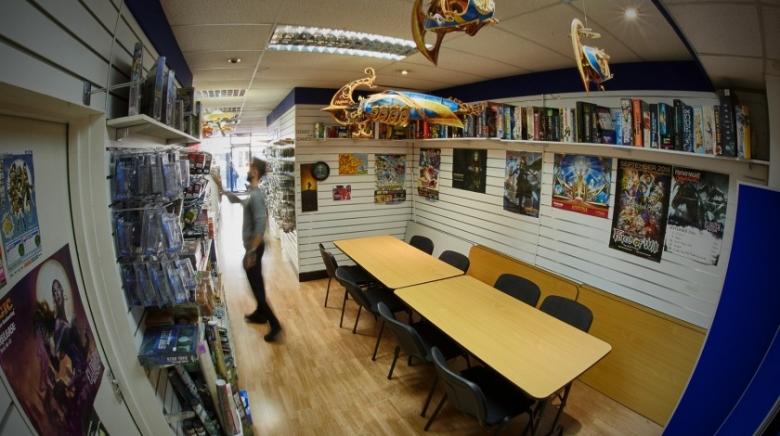 Leisure Games does gaming the old-fashioned way, with board games, card games, puzzles, and more. It's just you, your friends, a table, and a board. Like how it used to be decades ago before the Internet and computers ever existed. That makes it much more involved and personal than you might be used to, although a few games are augmented with apps. We'll cover one of those later. Leisure Games do more than just offer the games though. They allow you to play them in-store. 
A dedicated space for board games in London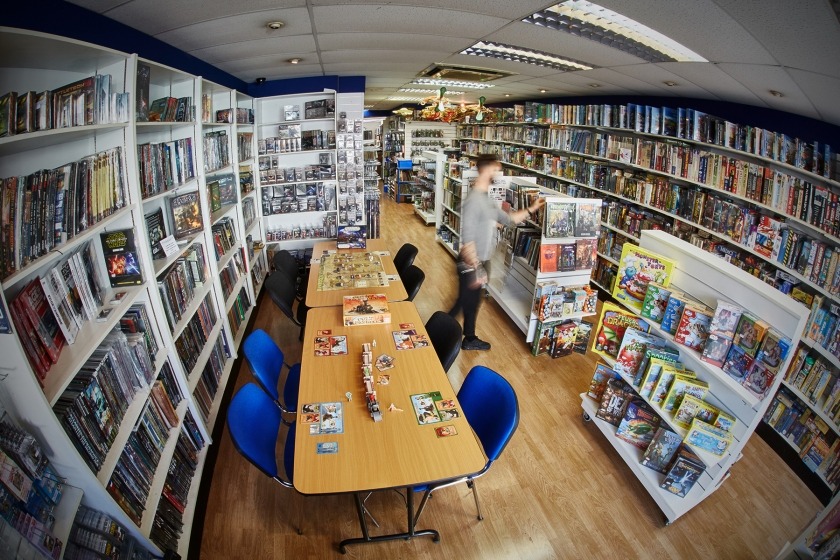 At the back of their shop in Finchley, a special area is set aside for the most passionate gamers. It's got stacks of tables and chairs that you can arrange in any way you like, and the maximum capacity is 40 people. That's a lot of gaming in one day! 
Leisure Games do their best to welcome people and give them a safe and comfortable environment to play board games in London. That makes them different from other businesses. They're more than just a shop that sells products. They create memorable experiences for everyone who visits. That allows them to give back to their local community. 
But if you thought that was good, then you'll be very impressed to know they put on regular events and one-off events too. There are events to cater to everyone, including families, fans of different genres, and those who fancy some competitive action. These include:
Friday Night Magic
Open Gaming (on Wednesday evenings and occasional Sundays)
Family Days 
Free RPG Day
Tabletop Day 
Tournaments 
Creative events 
Their tournaments are competitive and involve some of the most popular board games in the world, like Dungeons and Dragons, and Magic The Gathering. The creative events are ones where you can come along and brainstorm ideas for your own gaming projects. It's not often you'll find a shop that goes to these lengths. 
London's leading online store for board games 
Leisure Games focus on giving people amazing experiences inside their shop, but they've done a lot to create a professional and interesting online store too. It showcases everything they have to offer, whether it's in stock or not. They have a special policy for when items are out of stock. You can click a link on a sold-out item to receive an email notification when it's back in stock. 
The number of board games they have in stock is impressive, with dozens available on their site at the time of writing. They cover various genres, such as war, magic, and medieval adventures. We thought we'd include an example of two board games they've got, so you can see if what they offer interests you. 
The Carcassonne board game from Leisure Games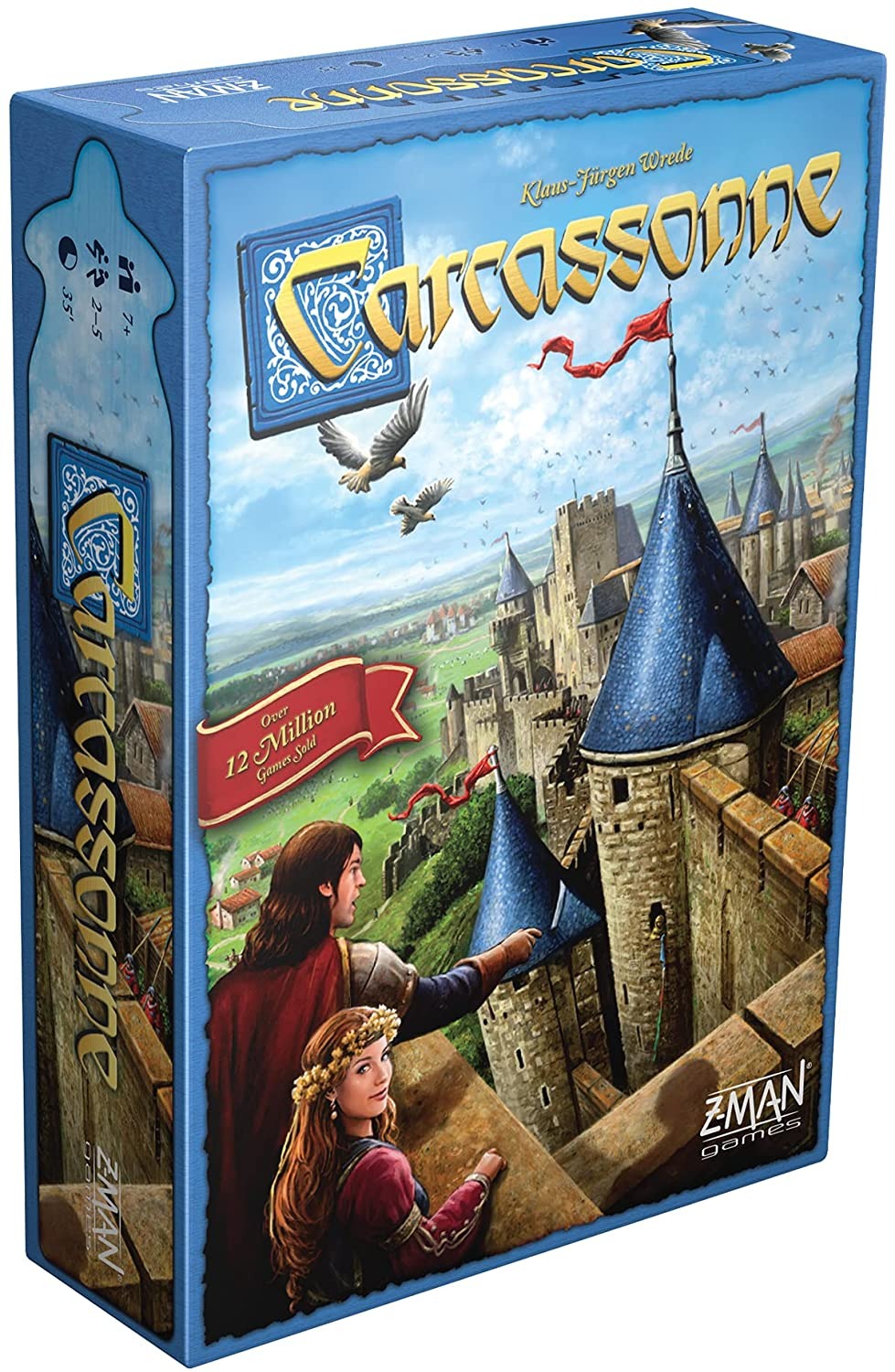 Carcassonne is a turn-based strategy game based on placing tiles. Each tile has a landscape from the south of France. Examples include roads and towns.
Players can then add a character to their tile. If the character is in the city, they'll be a knight. If they're on the road, they'll be a robber. Once a section of the board is complete, points are scored. 
During the game, players need to make strategic decisions such as whether to grow a town or put a tile near an opponent and make it harder for them to finish an area. These decisions have to be made fast because you can only place one tile and one character in each turn. 
There is a demonstration version of Carcassonne available in their store, so if you're in the Finchley area anytime soon, you can go and try out the game. 
Destinies board game in the Leisure Games London store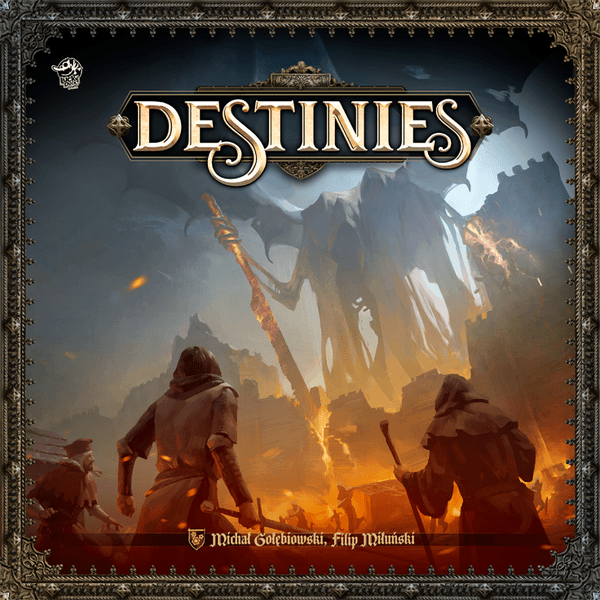 This board game is more involved than some of the others you might have heard of. It takes at least 90 minutes to complete and possibly as long as 150 minutes. It stands out among board games because it combines the traditional experience with an app. 
It's a medieval adventure that blends in fantasy elements. When playing the game, your character will be a hero with a destiny to fulfil. There are always 2 ways to win, and a range of quests to complete to get there. 
Tiles represent new areas to explore, and the events in the game are constantly changing thanks to the app. Players need to make careful decisions to influence the direction of the game world, including interactions with non-player characters and reactions to in-game situations. 
An immersive experience in London with Leisure Games
Leisure Games are a well-loved shop in the Finchley community, and that's mostly down to them offering so many events and stocking such a wide range of board games. If you want to look at more of their games, you can visit their online store or their real shop. It's also clear that if you're new to board games, you won't find a more welcoming and appealing place to get started than Leisure Games.