Get luxury dog beds from Scruffs, the pet bedding specialists from Manchester
Scruffs, a Manchester-based pet bedding company, makes luxury dog beds with premium fabrics. Their designer beds also contribute to the health and wellbeing of your pet.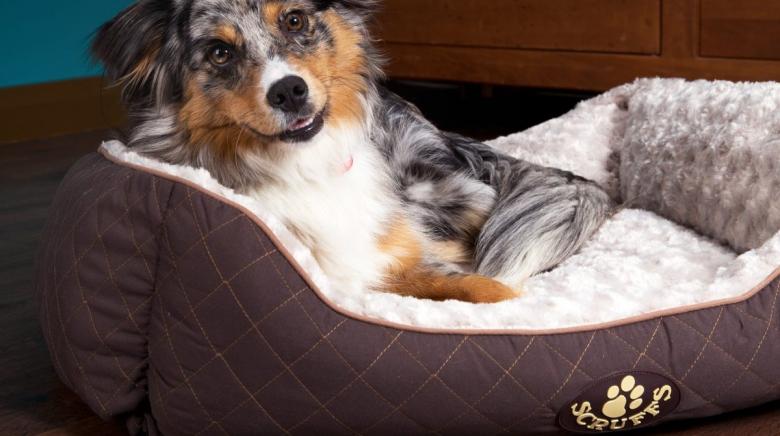 Getting a dog bed might not be the most important priority on your to-do list right now, but Scruffs in Manchester give you some great reasons to reconsider. Their dog beds are different from those you might find in your local shop. The reason why is they don't sell ordinary dog beds. Instead, they sell luxury dog beds.
These dog beds are: 
Resistant to water
Self-heating and self-cooling
Ultra absorbent 
Made from memory foam 
Durable
100% recycled
Anti-bacterial 
That's a lot of benefits for a dog bed, so we thought we'd share their story. That way, you can see how they transformed dog beds from something mundane into something brilliant. 
The story behind Scruffs and their luxury dog beds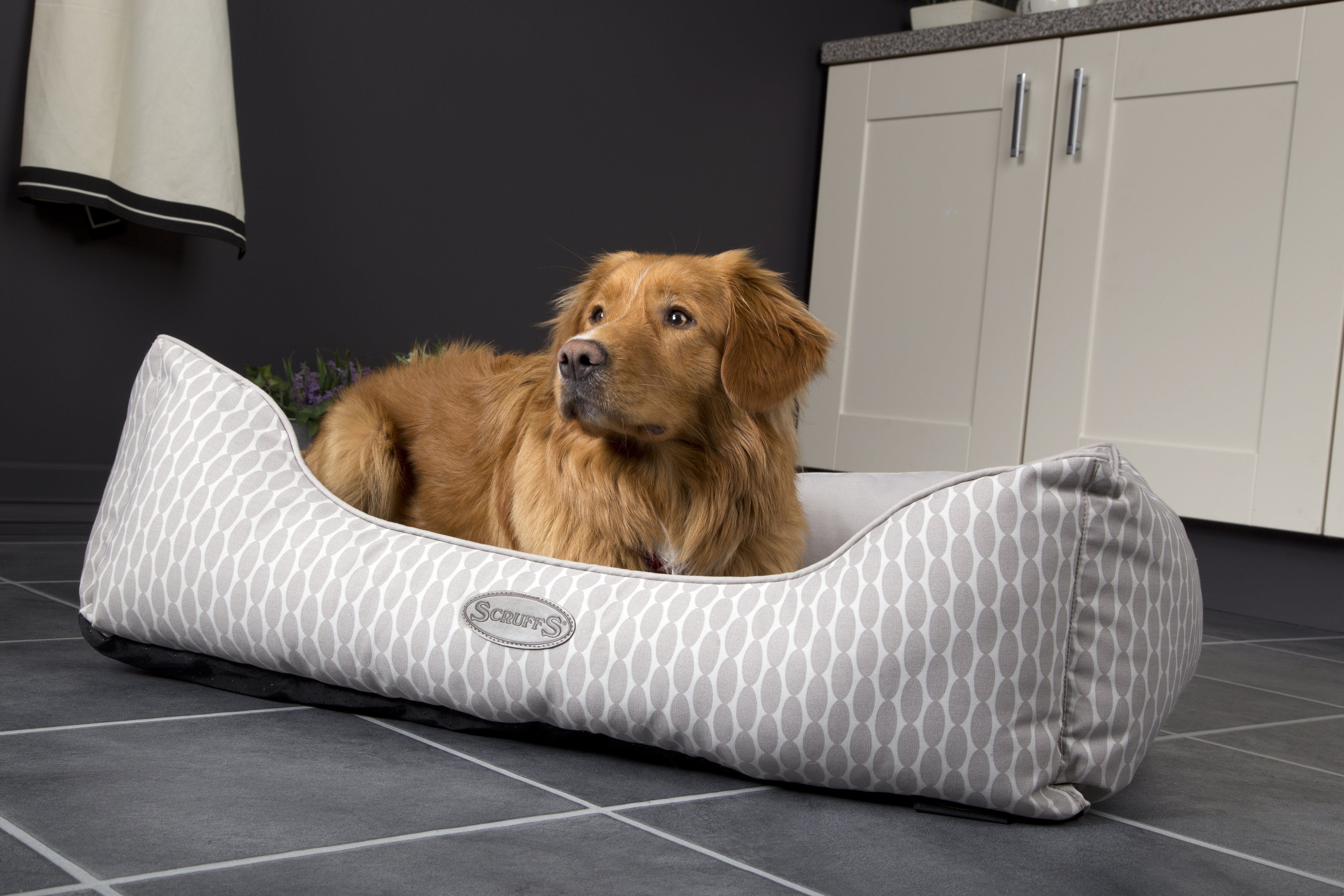 Scruffs takes pride in the fact that the returns rate for their products remains less than 1 in 9000 every year. It's not been easy for them to achieve this, but they've done it by following a careful process. Every dog bed that has its company logo on is designed and assembled with care. 
First, they research their audience to see what their concerns are. Then they come up with designs and produce samples. Once perfected, the beds are made available to buy, and dog owners test them. The company then uses their feedback to improve. The customer is involved from start to finish. 
That's why despite mass-producing their dog beds, each one has the same premium look and feel. It's clear they rely on the age-old saying that 'the customer is always right.' Scruffs' journey began in 2005 as a family business in Manchester, located in Northwest England. 
That family never looked back. Since that time, they've expanded into 80 countries and have over 5000 different stockists for their products. At the heart of their business model is a commitment to supporting animals. At the time of writing, they're supporting a charity called Barking Mad. They help rehome dogs from Romania, in many cases to people in the UK and Germany. 
Bestselling premium dog beds at great prices 
Now that you know their story and what makes them different from other dog bed manufacturers, we thought we'd share two of the bestselling beds listed on their website. That way, you can get a taste of how your dog's life could improve with one of their beds. 
The Windsor Box Dog Bed from Scruffs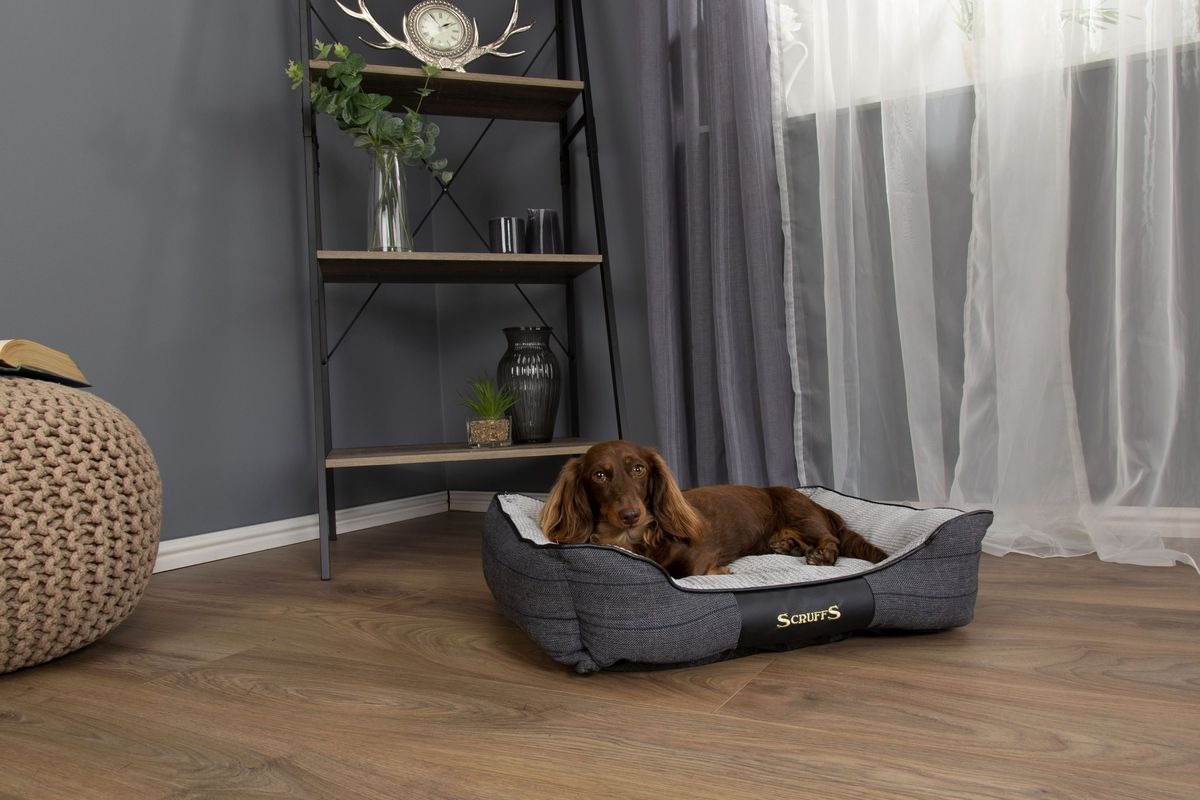 With 10 glowing reviews on their site at the time of writing, this is a well-loved dog bed. Scruffs allow you to buy it in two colours and four sizes. It's good to see a brand giving its customers this flexibility. 
This bed was designed with its surroundings in mind. Scruffs wanted a bed that looks nice in your living room, and this is one of the designs they came up with. What's even better than this is the bed comes as one piece, so it's much easier to clean - something that will be a relief to many dog owners. 
The bed is made from faux tweed and corduroy, so that's where the premium appearance comes into play. Buyers think it's stylish, cosy, and looks amazing. 
The luxury Ellen Donut Dog Bed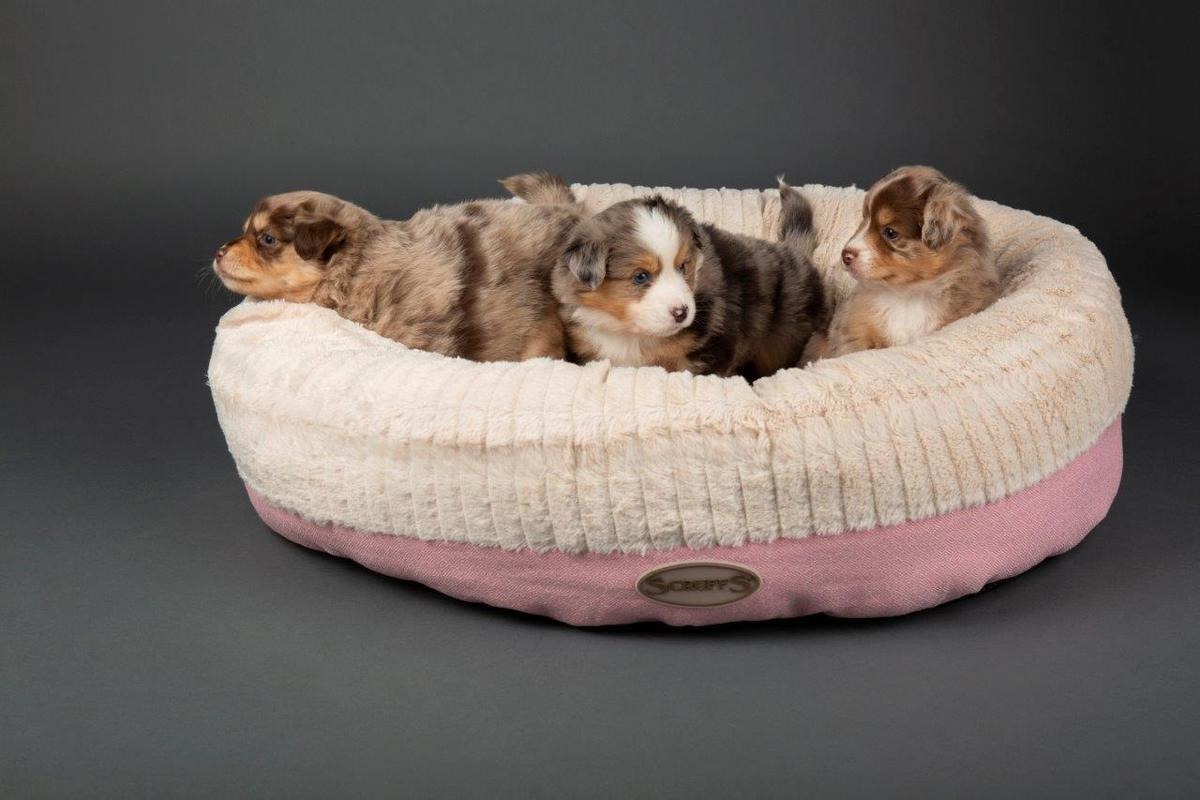 If your dog loves to live a life of luxury, then you can pamper them with this. Just like the Windsor Box Dog Bed, this one has great reviews and comes in a range of colours and sizes. Our picture shows it in pink, but it's available in grey and tan too. The sizes available are medium and large.
The fabric is faux fur, and the outer cover is made of tweed. Even the Scruffs logo is soft when touched. With this bed, you'll also benefit from the non-slip base and a centre cushion that's fixed in place. That means if your dog has a habit of charging around the house, they won't mess up all the bedding. Plus, as the picture also shows, it's perfect for puppies too! 
Buying the best dog beds just got easy
In addition to providing helpful information and verified customer reviews complete with photos of happy dogs, Scruffs also offers a size guide so that you can pick the right bed for your dog. It's no good getting one that would fit a Great Dane if you own a Chihuahua, so this is very useful. You can also contact them at any time on social media, by email, or by phone.