DONATA DAVIDOFF designs sustainable, timeless & elegant apparel for women of all ages
DONATA DAVIDOFF ethically creates high-quality, sustainable women's apparel. Discover dresses, trousers, shirts, coats and jackets that keep you ahead of fashion.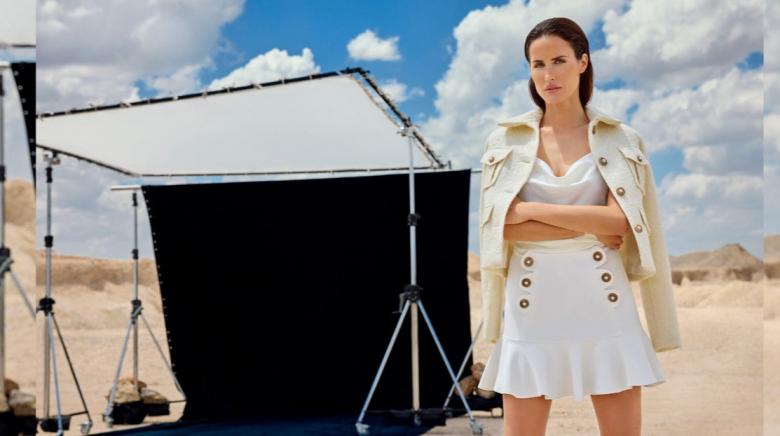 Do you like to dress with elegance and style? Looking for timeless designs to add to your wardrobe? London based fashion label DONATA DAVIDOFF makes bespoke luxury dresses, trousers, skirts, tops, coats and jackets for contemporary women.
DONATA DAVIDOFF​ is reinventing classic wardrobe staples by using recycled materials, and fabrics made from natural organic fibers. This label also cares deeply for the environment, which is why most of their fabrics are Gots certified (Global Organic Textile Standard). DONATA DAVIDOFF is constantly striving to find new sustainable options for their fabrics. They work with some of the oldest top quality fabric suppliers in Italy, France, and the UK, using recycled materials and producing natural organic fibres.
They believe in sustainability and use only versatile, long-lasting, biodegradable fabrics such as silk and wool. Producing a small amount of couture collections allows DONATA DAVIDOFF to work closely with local family owned factories and specialised artisans, enabling them to trace the source of their fabrics, for total transparency in their apparel.
DONATA DAVIDOFF for casual, smart, and elegant dresses that enhance your figure and boost your confidence
DONATA DAVIDOFF has elegant dresses for any occasion, whether you are going to the office, out for cocktails or just chilling with friends. Mini, mid-length, or long and flowing, DONATA DAVIDOFF has you covered. For instance, the Madeleine Dress, made in Lithuania from sustainable Italian fabric, hugs your figure perfectly with its wide straps and plunging v-shaped neck. Below the knee line in length and available in black, you will feel like a movie star.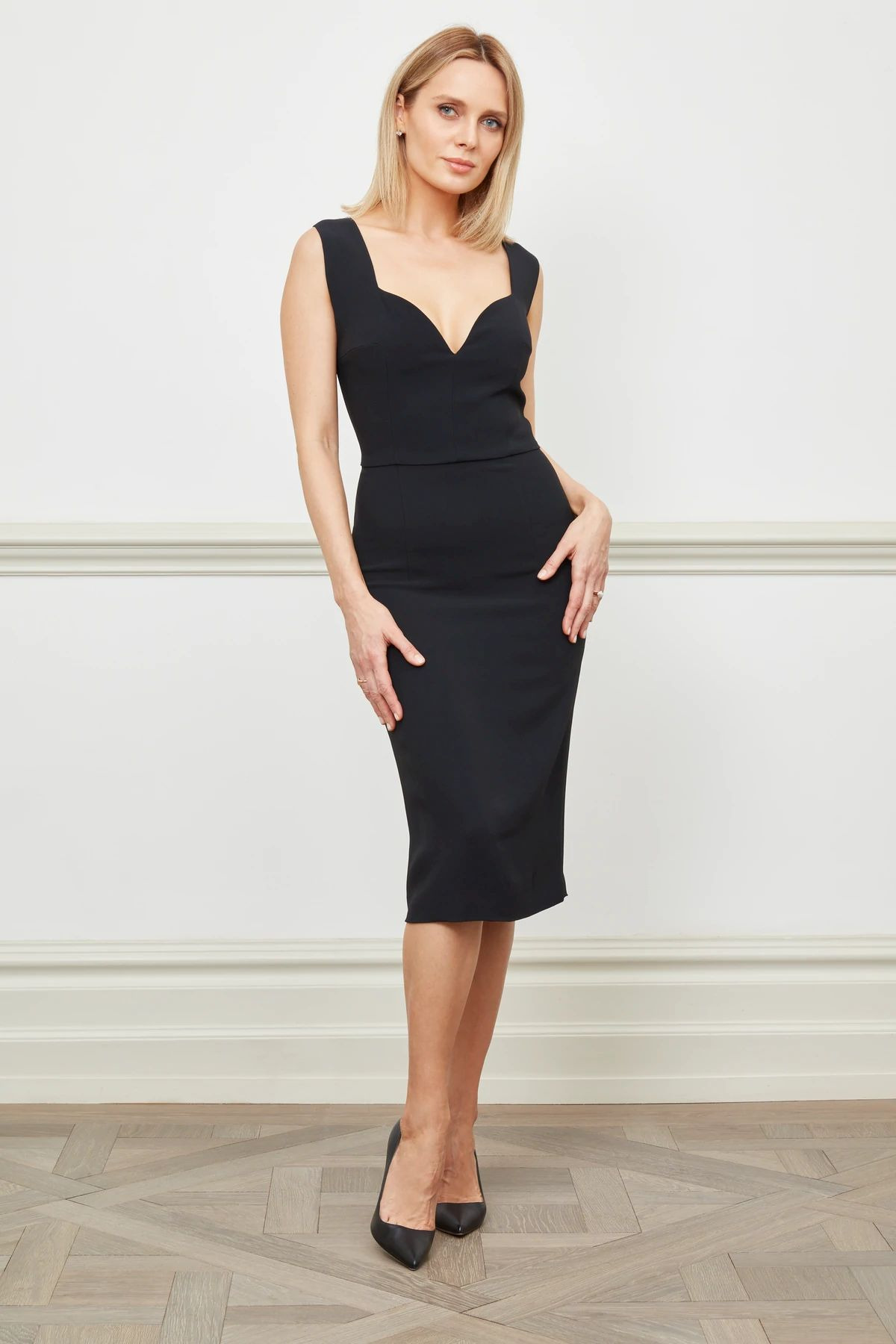 Take a look at the fabulous collection of tops and bodysuits by DONATA DAVIDOFF
Tops and bodysuits are a necessity for any wardrobe. From strappy camisoles to silk blouses, all made from the highest quality, organic fabrics that feel natural next to the skin. Each design is carefully created with style and originality, so you feel like a million dollars. Choose the Adriana Body by DONATA DAVIDOFF, made from 100% pure French silk with a plunging neckline for a feminine look.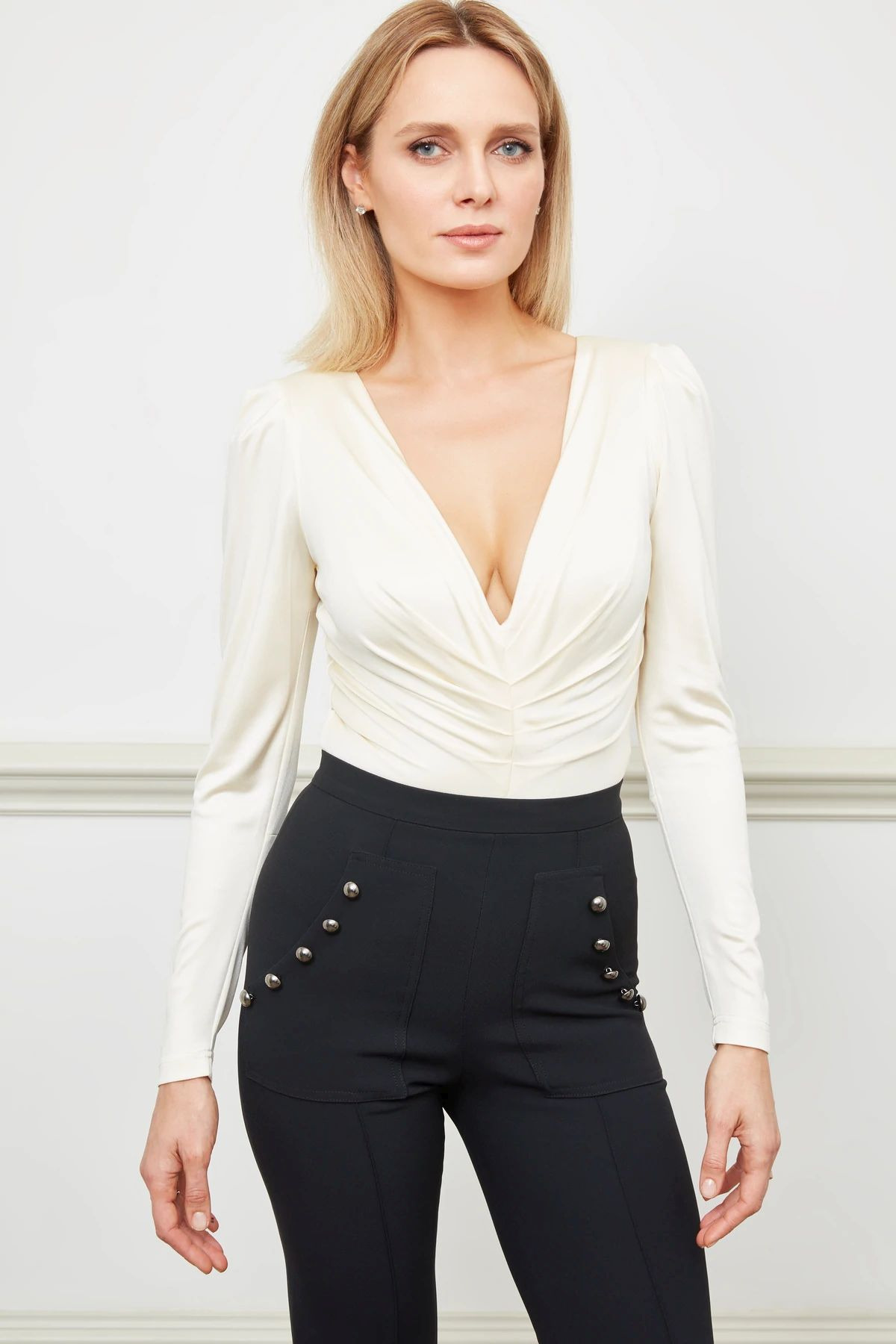 From casual to classic, DONATA DAVIDOFF has the perfect skirt collection
Whether mini or mid-length, skirts are always classy and sophisticated, which perfectly describes the DONATA DAVIDOFF skirt collection. From figure hugging waists to A-line shapes with undulating wavy hems, they take sophistication to a whole new level. The June Silk Midi Skirt is a classic example, available in cream and black. Mid-length with a bold thigh-high split and created in Lithuania from sustainable Italian fabrics.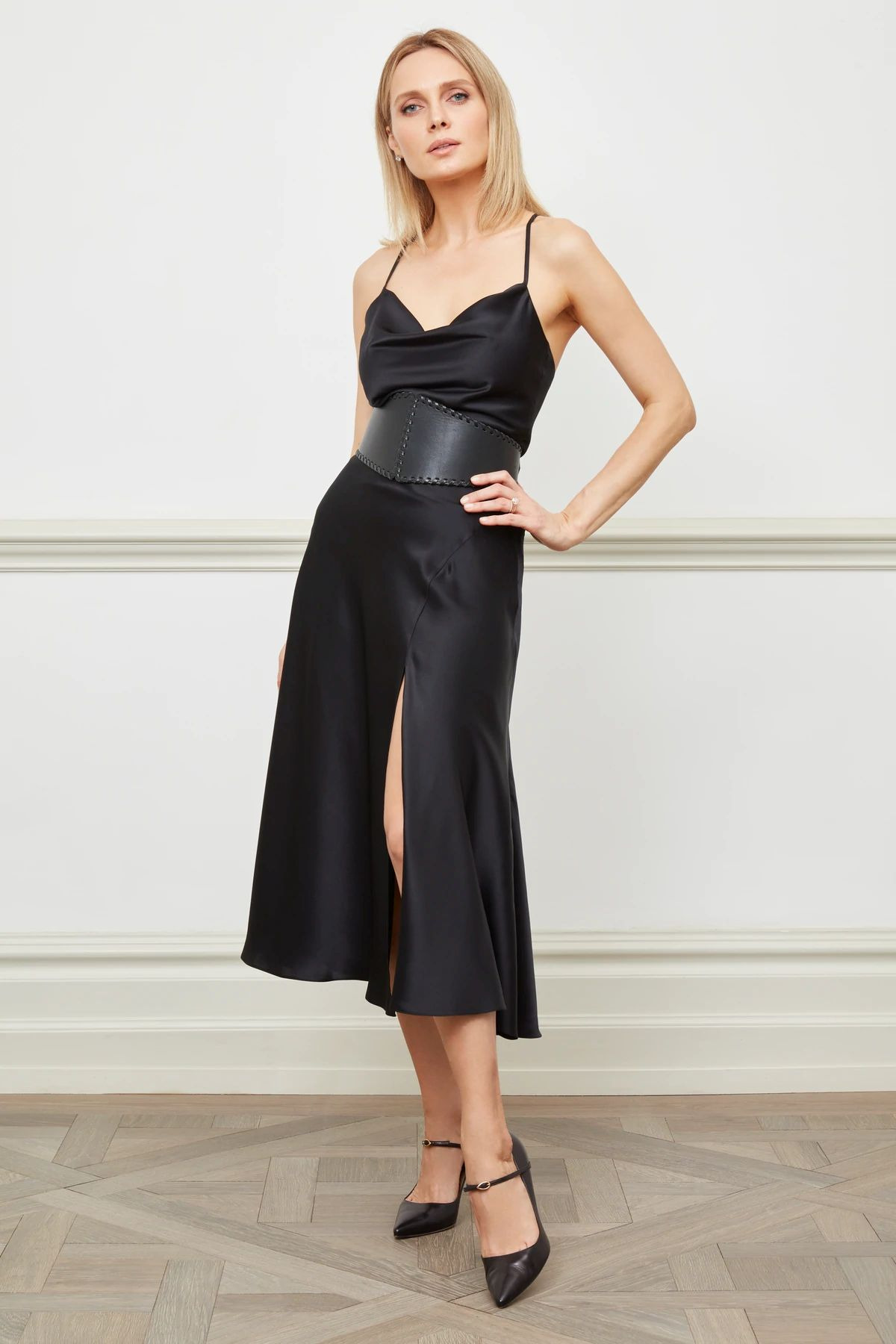 For trousers, jumpsuits and shorts, DONATA DAVIDOFF always has you covered 
Choose the DONATA DAVIDOFF jumpsuit with collar detail, nipped waist and flared bottoms for comfort and style, or the Agnes Shorts, available in pink, white, and navy with brass buttons on the front, elegant with a sense of fun.
The clever designers at DONATA DAVIDOFF have created timeless designs that are suitable for every occasion when it comes to trousers. From bold, vegan, soft buttery leather trousers, slightly cropped at the ankle with a fashionable turn-up, to soft, high-waisted, wide-legged trousers that elongate your legs. DONATA DAVIDOFF's popular Austin Jeans, feature bespoke buttons along the pocket line, with a fitted waist and flare bottoms.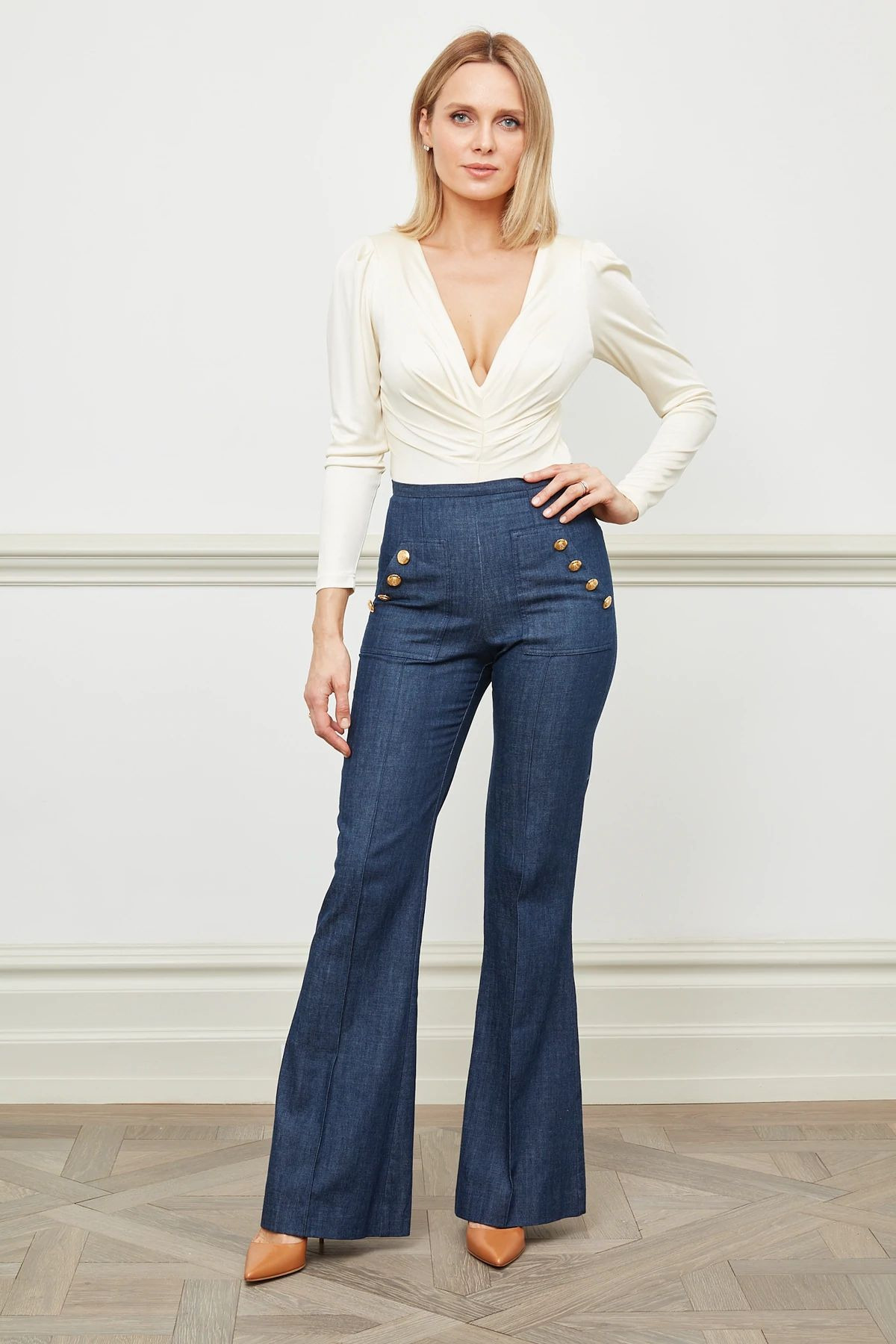 Complete your outfit with DONATA DAVIDOFF jackets and coats collection
No outfit is complete without a jacket or a coat, and DONATA DAVIDOFF jackets and coats perfectly complement your shape and mood. From double-breasted pinstripe jackets to the Denis Camel Hair Coat with a deep collar, lapels and a loose hanging silhouette, made from 100% baby camel hair fabric composition and sustainable Loro Piana fabric, this classic coat will take you effortlessly through the years.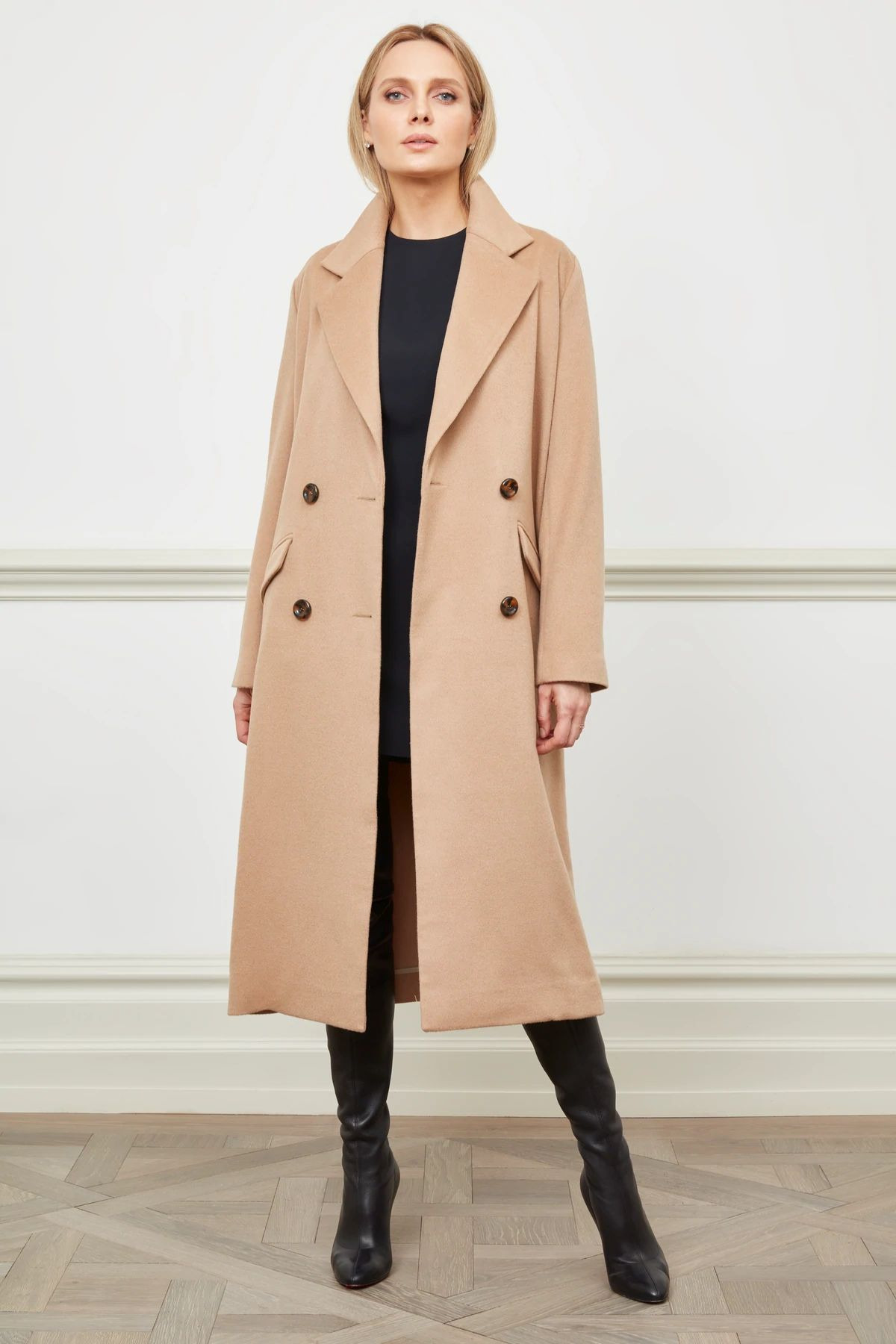 The creative mind behind DONATA DAVIDOFF
Growing up in Lithuania founder, Donata Davidoff inherited her creative genes from her family and was fascinated by the local craftsmanship of the Lithuania garment workers for their incredible tailoring skills. Her dream was to create timeless designs that uplifted women. By the time she was 18, she was the first Lithuanian to win a place to study on the prestigious Central St Martin's design course. Having travelled around the world, Donata grew a deep understanding of how clothes can uplift and empower women. This, together with her love of art, architecture, and design, gave her the mission of opening a fashion house that created timeless fashion with couture standards. DONATA DAVIDOFF was launched in 2017 in Chelsea, London with Donata staying close to her beliefs of caring for the environment by using sustainable fabrics with the professional touch of small family run factories and skilled artisans. Donata also offers a one to one relationship with clients for fittings, bespoke designs, and style advice.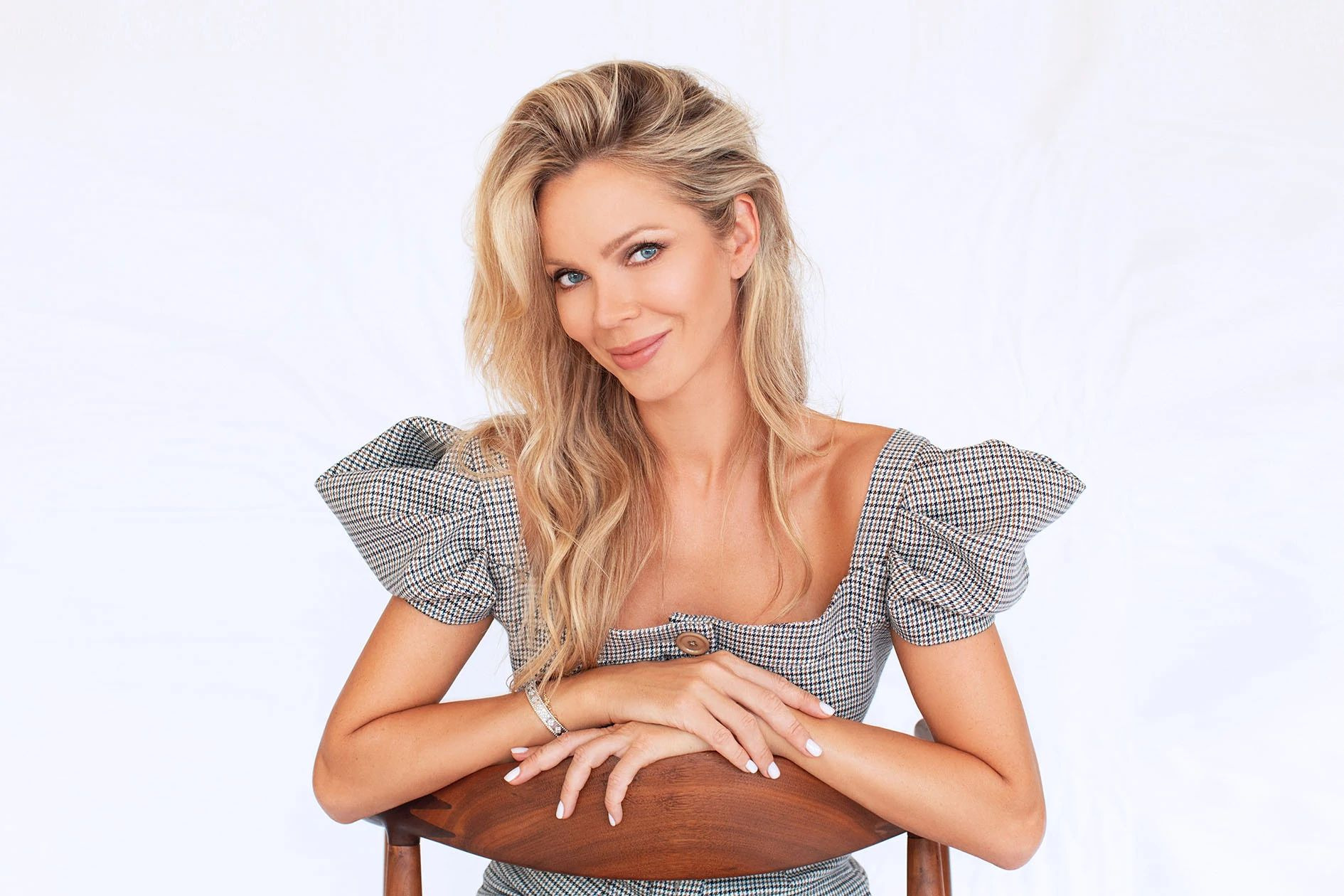 Shipping & Delivery
DONATA DAVIDOFF offers worldwide shipping using DHL or DPD and will require a signature. Delivery within the UK takes 1 - 2 working days with £10 express shipping fees. Delivery within the European Union takes 1 - 2 working days with £18 - £20 express shipping fees. Delivery to the United States and Canada takes 2 - 3 working days with £25 express shipping fees. For the rest of the world, delivery takes 2 - 3 working days with £30 express shipping fees. For more details, please visit the DONATA DAVIDOFF SHIPPING page.