BY SARAH LONDON is an award-winning, natural, organic plant-powered skincare range
BY SARAH LONDON make non-toxic, plant-powered skin care products, including facial oils, hydrating body oils, essential hair oils and skin repair kits for sensitive skin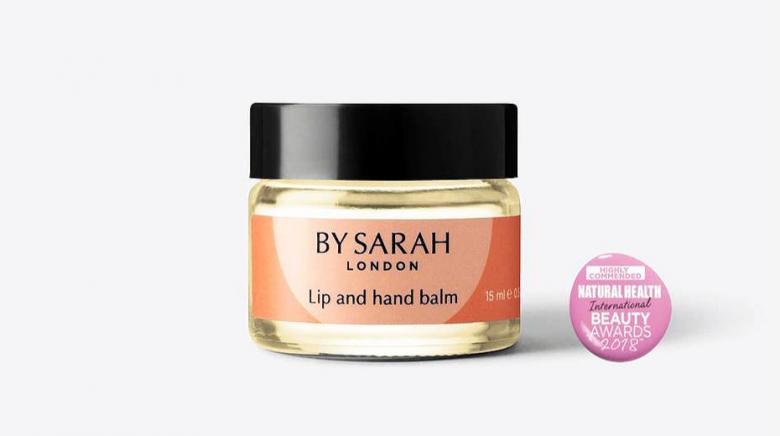 Sarah, a co-founder of BY SARAH LONDON, was inspired by her sister Lauren's fight against cancer, but was dismayed to see how Lauren's skin was deeply affected by her treatments.  So Sarah made it her mission to develop natural, organic, plant-powered, handmade skin care products for sensitized skin.  These natural skin treatments, including facial oils, lip and hand balms, natural body oils, hydrating oils and blemish recovery oils, were also made free from any chemicals, including essential oils.  She found that, although natural, these oils also irritated Laruen's sensitive skin. BY SARAH LONDON only sell non-toxic skin care products.
BY SARAH LONDON are very proud that they are the only UK based skin care company that gives complete transparency on all their labels, quite literally "what you see is what you get".  This fact is a great relief for thousands of people who suffer from sensitive skin conditions such as eczema, rosacea and skin damaged from cancer treatments. BY SARAH LONDON natural, organic body care products are also the perfect skin treatment for men.
Whether it is a natural hydrating body oil, an organic hydrating mist, a soothing hair oil or a luxurious lip and hand balm, BY SARAH LONDON have created all of these from natural, organic plant-powered ingredients.
BY SARAH LONDON handmakes a vegan, non-toxic Hero Facial Oil especially to nourish sensitized skin
Our face is the one place on our body that is open to the elements, so we must take care of that area and rehydrate as much as possible.  BY SARAH LONDON Hero Facial Oil was the first of the natural and organic skin care products created by the company.  Handmade by Sarah for her sister, it is still a firm favourite today by customers of BY SARAH LONDON and used for Normal, dry, combination and sensitive skin.   Free from fragrances and essential oils, this natural facial oil, made from a blend of cold-pressed organic plant oils  including apricot oil, pumpkin seed oil and sweet almond oil, will nourish your skin.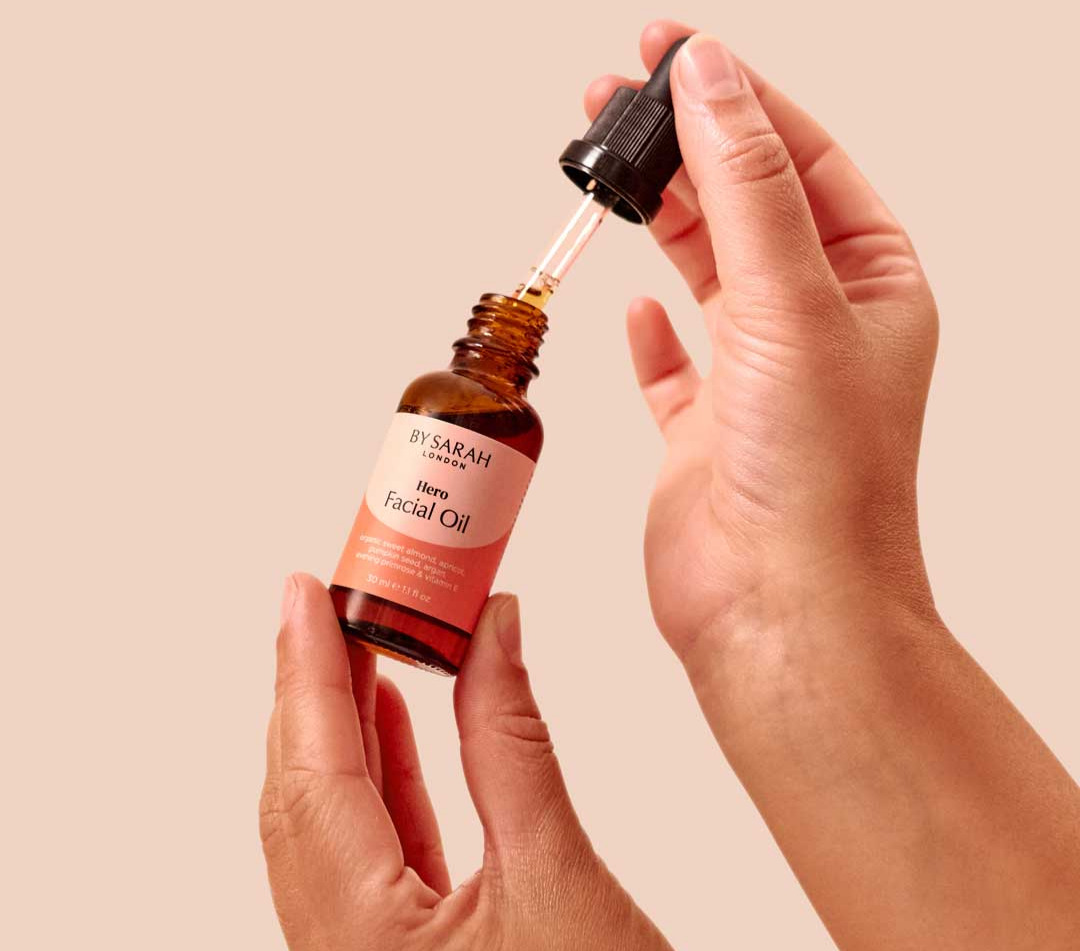 Rehydrate sensitized skin with the Reviver Hydrating
BY SARAH LONDON Reviver Hydrating Mist is the perfect way to rehydrate your skin and leave it feeling soft and glowing.  It works by replenishing your skin's microbiome, which helps strengthen the protective barrier.  You can also use the Reviver Hydrating Mist as a refreshing facial spritz throughout the day, even on top of your make-up.  The plant-powered Reviver Hydrating Mist includes a desert rose moisture retention complex, which  increases your skin's moisture levels by 71% in 24 hours.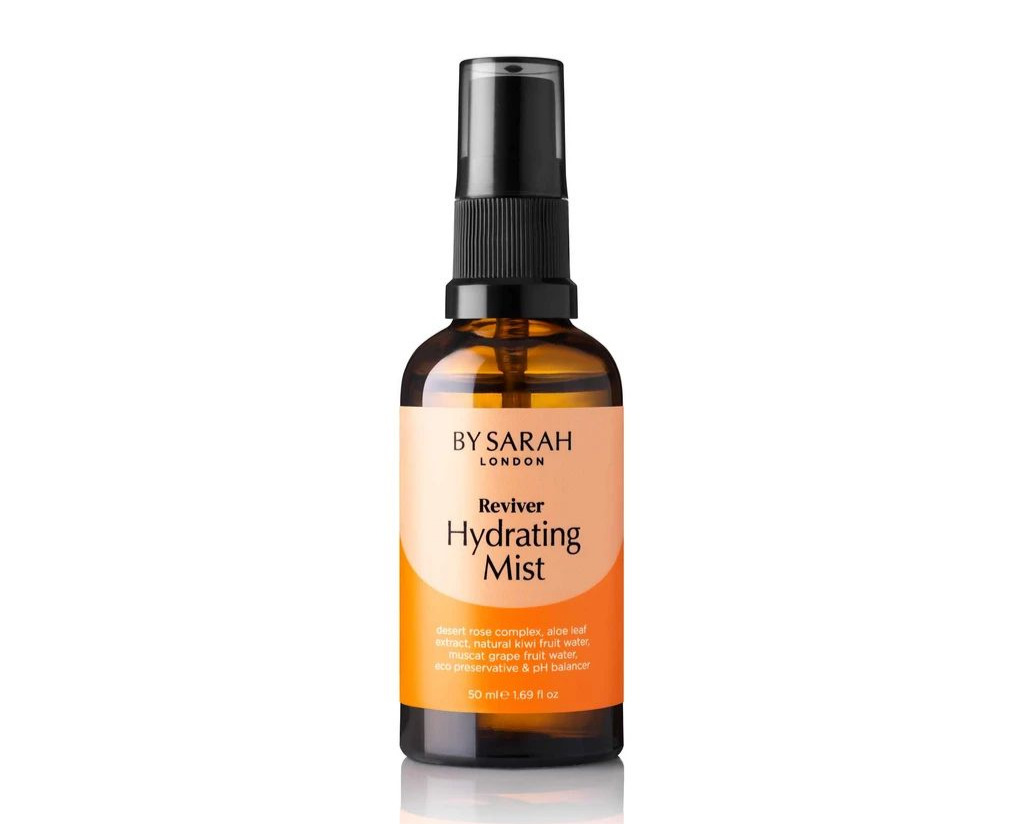 Shop BY SARAH LONDON Reviver Hydrating Mist
Natural, organic Balancer Oil-to-Milk Cleanser for cleaner, calmer skin
If you like the feel of a freshly cleansed face, then the BY SARAH LONDON Balancer Oil-to-Milk Cleanser is the one for you.  Added to water, it becomes a soothing cleansing milk that delicately removes all dirt and even waterproof mascara, leaving your skin soft, refreshed and clean. 
The Balancer Oil-to-Milk Cleanser contains six cold-pressed plant oils and abstracts known for their boosting benefits.  Grape seed oil, marula seed oil, olive squalane, polyglyceral-4 oleate,  vitamin E and the most beneficial ingredient, the upcycled raspberry seed oil, which contains 20% more vitamin E than the standard raspberry seed oil, perfect for protecting skin against damaging free radicals.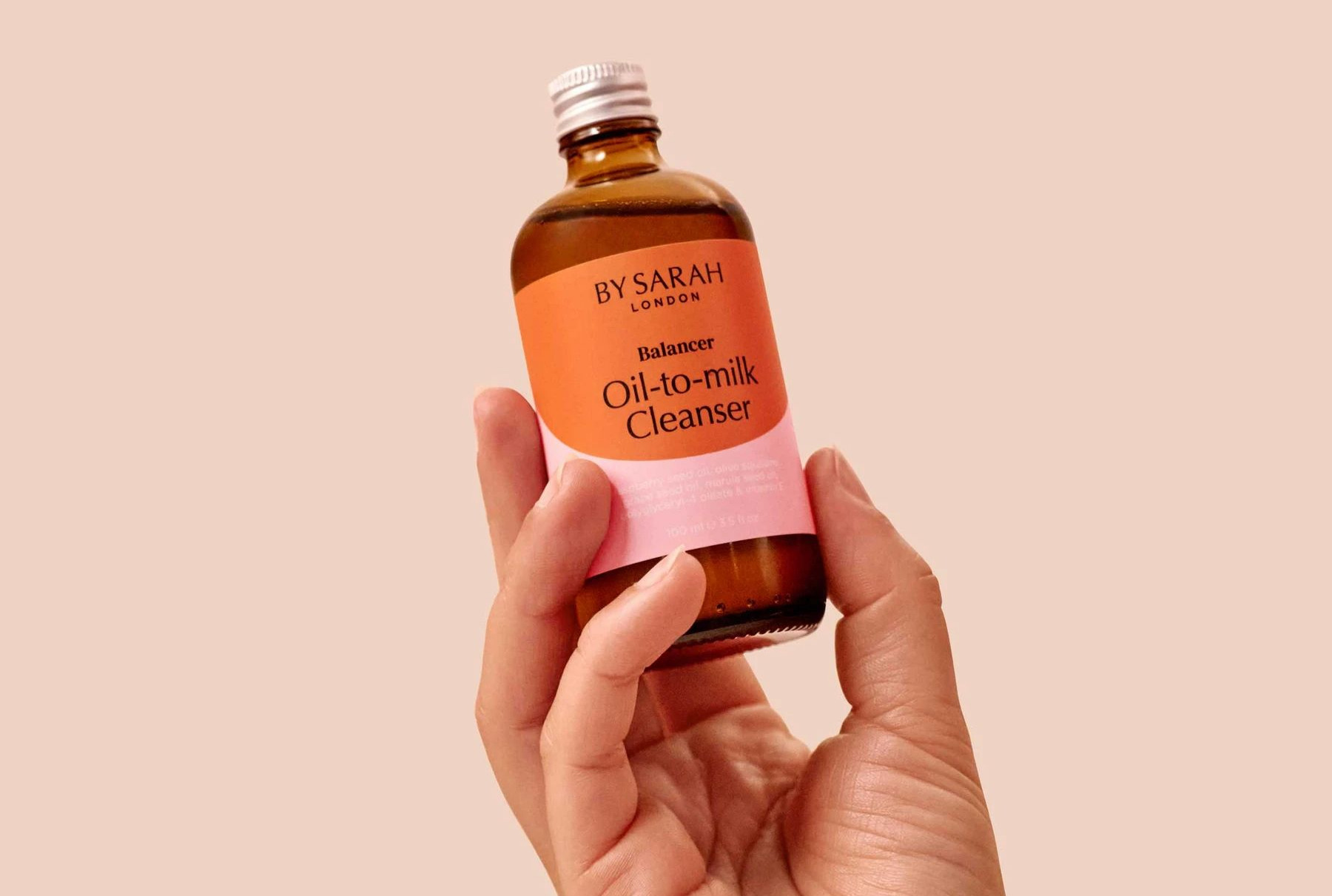 Shop BY SARAH LONDON Balancer Oil-to-Milk Cleanser
Handmade Ally Blemish Recovery Oil for acne & problem skin
Banish those unwanted spots and outbreaks of acne with the revolutionary BY SARAH LONDON Ally Blemish Recovery Oil.  This organic oil contains four plant-based ingredients chosen for their anti-inflammatory and soothing benefits.  The Blemish Recovery Oil boasts upcycled hemp seed oil, containing 52% more antioxidants than standard hemp seed oil and linoleic acid,  often deficient in acne-prone skins.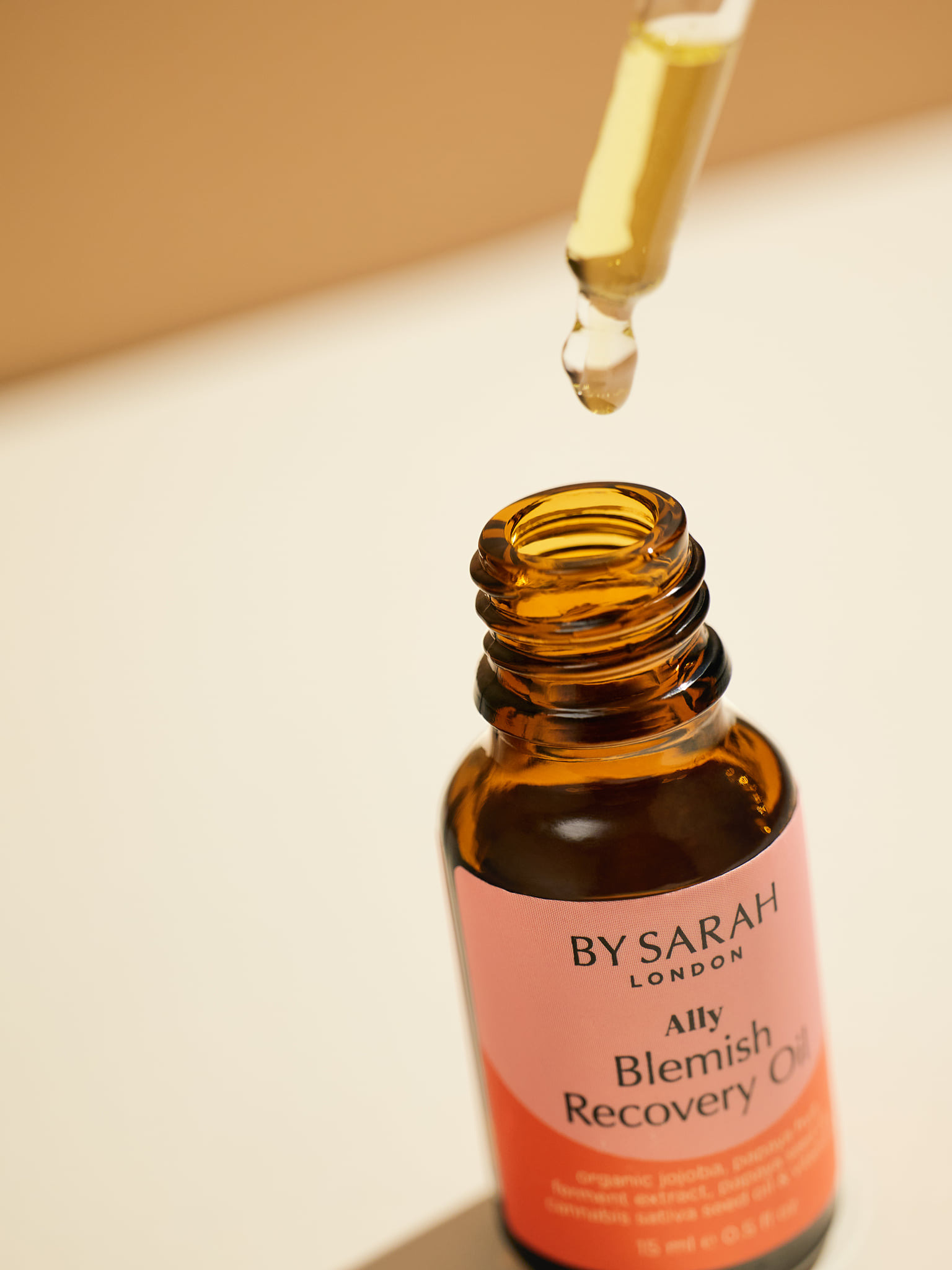 Shop BY SARAH LONDON Ally Blemish Recovery Oil
Holistic plant-powered body oil for normal, dry, combination & sensitive skin
Try the BY SARAH LONDON Body Oil for that soft, comfortable feel for your skin.   This organic body oil is jam-packed with organic plant oils, including sweet almonds, evening primrose and jojoba.  BY SARAH LONDON has ensured that their body oil is free from essential oils and fragrance, which means it is the perfect body oil for all skin types.  It is also safe to use for mums-to-be and if you are breastfeeding.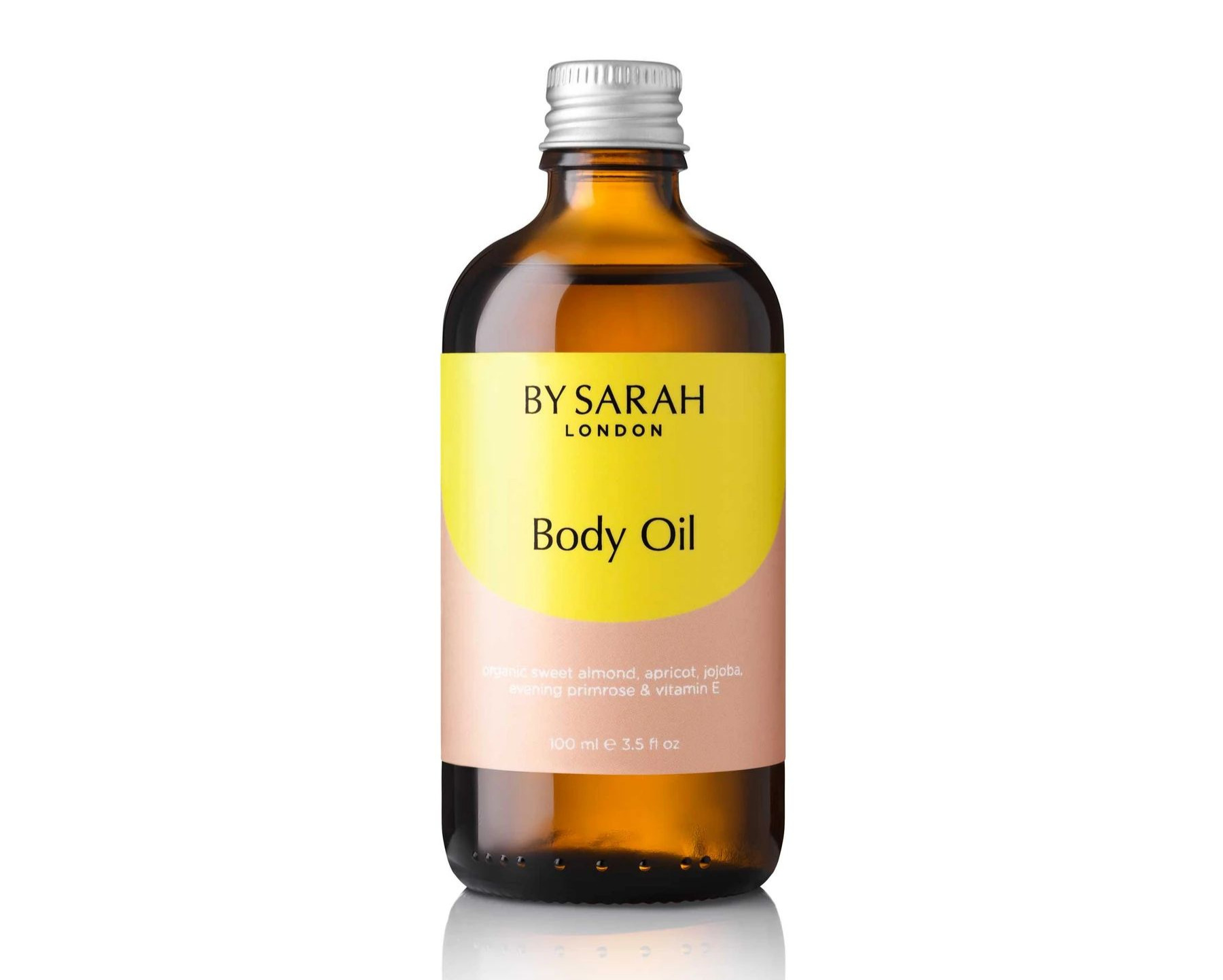 Award winning BY SARAH LONDON Hair Oil, for healthy looking hair
As well as looking after your face and body, BY SARAH LONDON also know how important it is to maintain healthy hair.  After her sister Lauren's battle with Cancer treatment, losing her hair and then regrowing it, Sarah created an organic hair oil to nourish and strengthen the hair.  BY SARAH LONDON  Hair Oil is derived from organic argan oil, sea buckthorn oil and vitamin E, yet free from silicone, sulphate and essential oil that can irritate the scalp.  BY SARAH LONDON Hair Oil is used on dry or damp hair as a leave-in conditioner or an excellent fix for flyaway hair.  Just a few drops of this magic organic hair oil will keep your hair healthy and shiny.
With each bottle of BY SARAH LONDON Hair Oil you purchase, BY SARAH LONDON will donate 20% of the sale to the Little Princess Trust, a charity that the sisters hold dear in their hearts. Before Lauren lost her hair to the treatment, she cut and donated to the Little Princess Trust. For more information on how you can help Sarah and Lauren with the Little Princess Trust, please click on this link.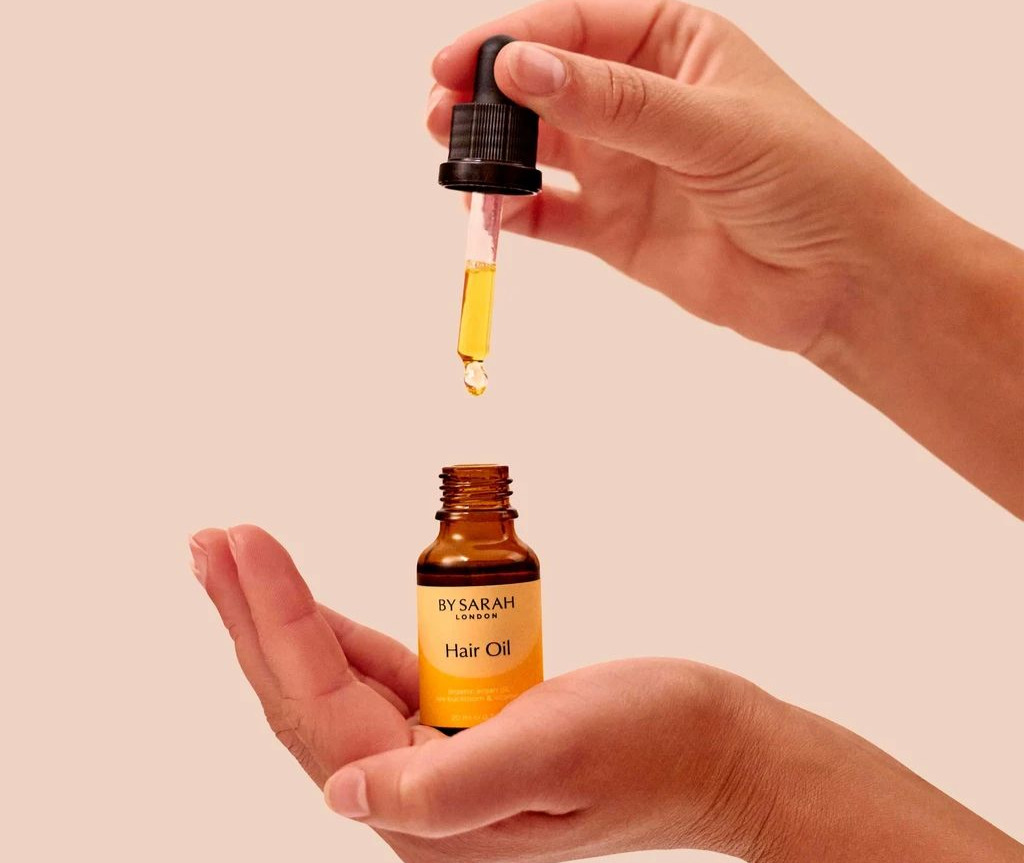 The Lip and Hand Balm is a magical, multi use, organic balm
Whether it is chapped lips, dry hands, un-nourished cuticles, cracked heels or any dry patches, BY SARAH LONDON Hand and Lip Balm is the answer to your dreams.  This magical Hand and Lip Balm is a great all-rounder.  Perfect for creating those luscious lips, Softening those rough heels and nourishing your cuticles.  It can be used on its own by simply warming a small amount in your hand or, on larger dry patches, you can mix it with a drop of BY SARAH LONDON Body Oil.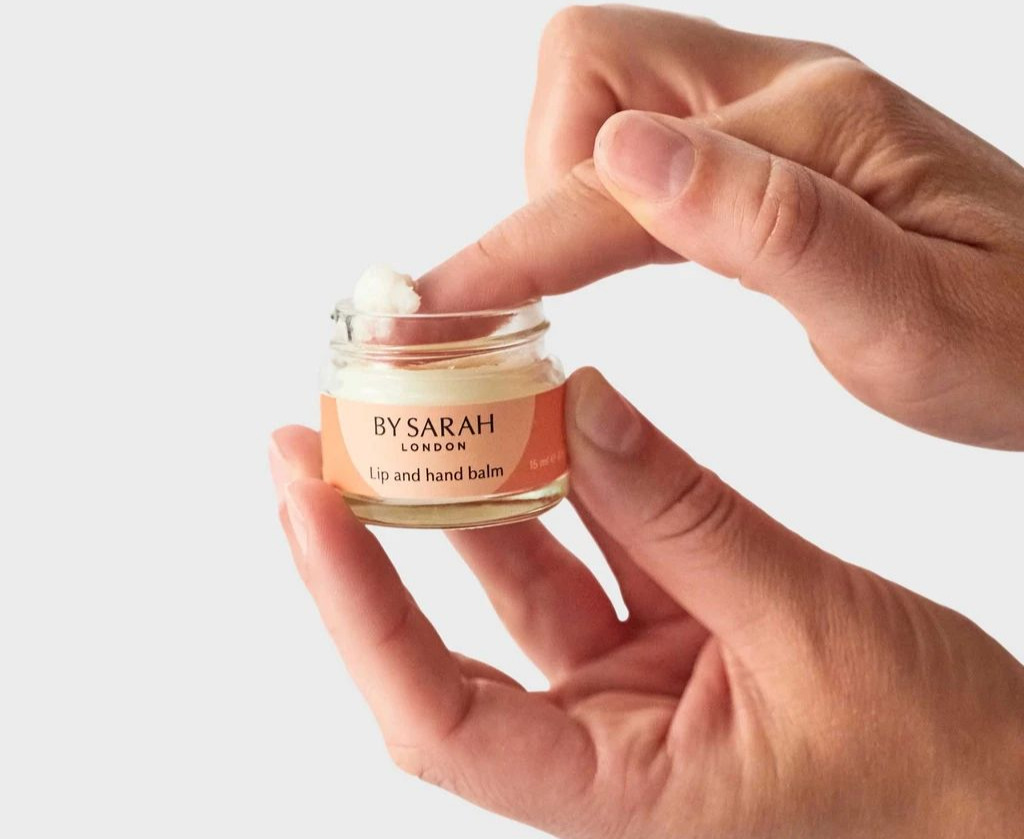 The inspiration behind BY SARAH LONDON
Co-founders, Sarah and her sister Laurens' journey began several years ago when Lauren, aged 23, was diagnosed with aggressive leukaemia, and a gruelling round of treatment started.  With Sarah by her sister's side every step of the way, including donating her stem cells to Lauren, which helped save Laurens life, Sarah was also aware of the changes and irritations that Lauren experienced with her skin.  Itchiness and sore, irritated patches were just a few of the problems the cancer treatment had brought on Lauren. So with her expert background in skin care, Sarah made it her mission to develop natural, holistic skin care products that would soothe and nourish even the most irritated skin types. Creating BY SARAH LONDON allowed Sarah and Lauren to pass on their expertise and organic vegan skin care products to other people who suffer from problem skin.  Click on this link for more information on caring for your skin.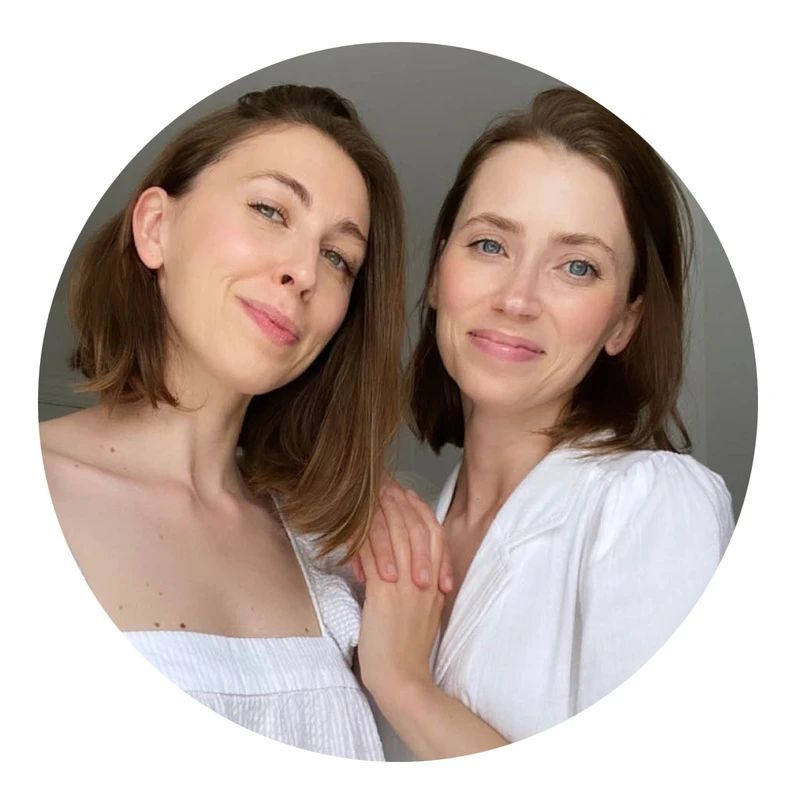 Shipping & Delivery
Shipping in the UK for 1st Class Royal Mail (1-3 working days) is £4.95 or free with orders over £65.00.  UK Next Working Day Delivery is £8.  Shipping to the US is £30 or free with orders over £200.  At the moment, deliveries to the EU are currently suspended due to restrictions imposed by Brexit.  For more shipping details, go to the SHIPPING page.