Treat your dog to a monthly fun-filled dog treat box, delivered to your door by WufWu
WufWuf delivers a box filled with safe, durable dog toys, dog treats, dog grooming products, and other pet accessories to your door every month.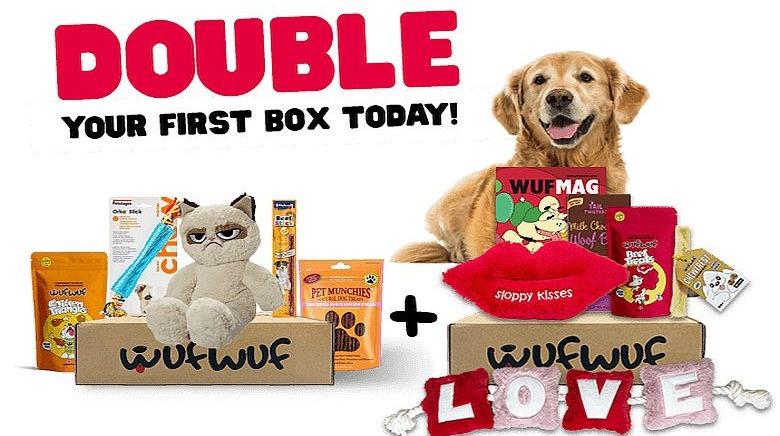 The dog lovers at WufWuf love dogs so much, they want to spoil your dog by delivering to your pet every month, a box full of safe, durable and unique doggy goodies. WufWuf boxes are custom filled with eco-friendly dog toys made from recycled materials, healthy dog treats that are good for dog teeth, and even an assortment of dog grooming products. Serving over 20,000 happy dogs across the UK and Europe, each WufWuf box contains on average 5 carefully selected quality dog products that cater to dog allergies, and even accommodate special dog dietary needs such as grain-free dog food and treats. WufWuf's online shop offers an extensive range of dog goodies for you and your pet, and you can save as much as 50% on dog treats and dog toys by subscribing. Here are a few of our favourites.
Your pet can celebrate every month with a themed WufWuf box
Your dog will receive a WufWuf themed box filled with dog treats and accessories for a monthly subscription. Subscribing is an easy process, and by answering a few simple questions, you will receive suitable products for your dog. From feeling the love with the MyWuf Valentine box, getting spooked with the Hallowuf box, or being amused with the Dogosaurus box, each containing themed treats to celebrate with your dog.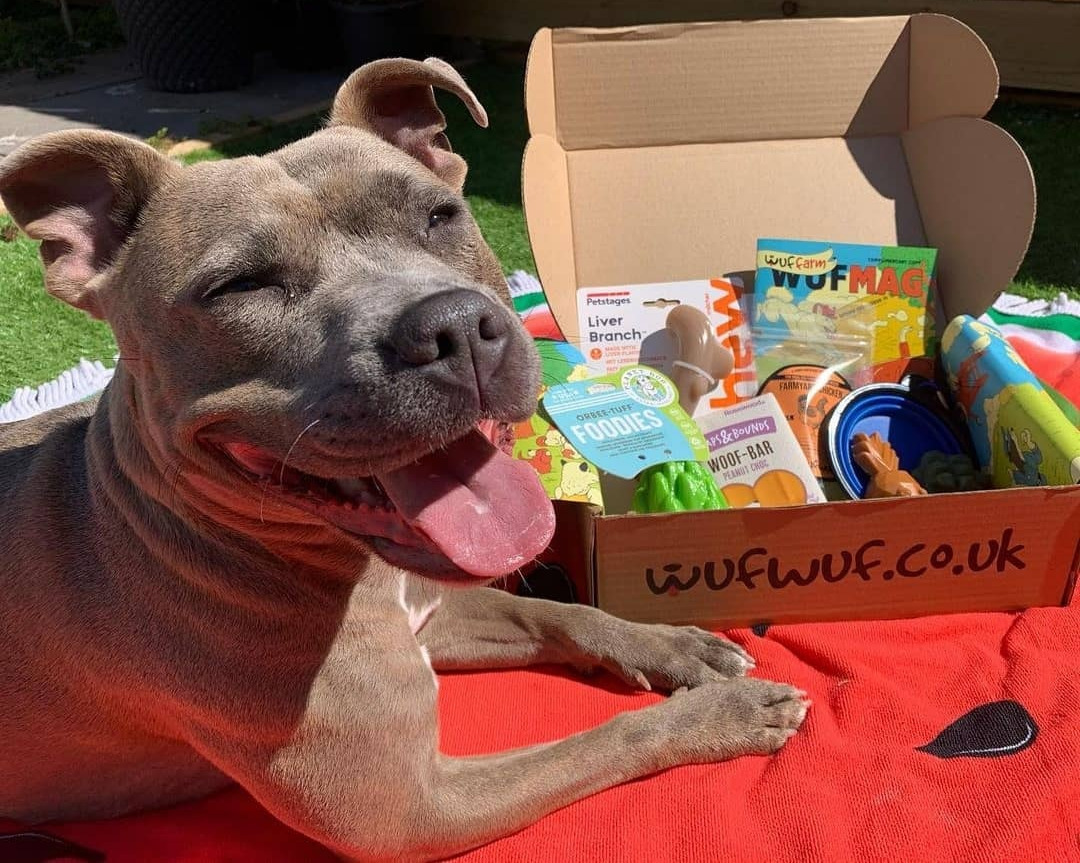 Subscribe for your WufWuf Monthly Box
From cuddly and soft to the toughest, chewable toys, WufWuf have your doggy playtime covered
 Your dog is happiest when playing with its favourite toy, so take a peek at the assortment of dog toys from WufWuf. Their toy range includes eco-friendly, squeaky, or interactive. Whether you choose fetch toys to chew toys, WufWuf toys will bring out the playfulness in any dog. WufWuf offer a selection of Bio Germ Smart Dog toys. The Bio Germ Smart toy has biocote technology incorporated into the toy. The biocote is an antimicrobial that can resist the growth of mould, fungi, and bacteria and helps with improved hygiene, preventing premature degradation of materials and prolonging the toy's life. Made with tough yet soft plastic, the Bio Germ Smart Dog toy also massages gums while helping to reduce tartar and plaque.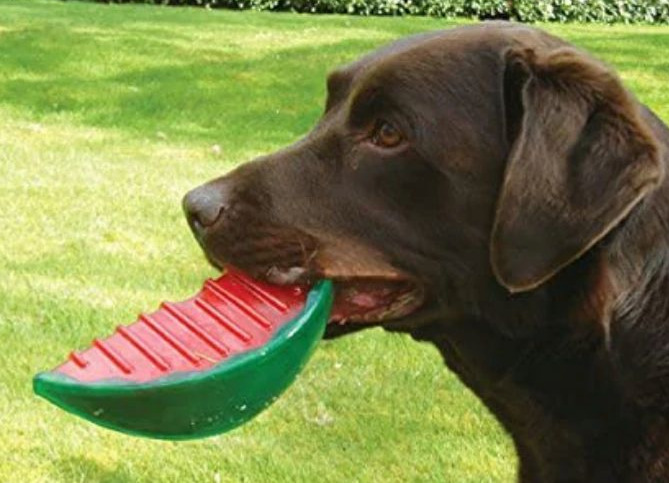 Spoil your dog with WufWuf treats which are healthy and rewarding
Giving healthy treats is an excellent way of rewarding your dog. WufWuf have a wide selection of treats that are low in fat, grain-free, and help promote healthy teeth and gums in your dog. Check out their low-calorie, irresistible treats, including Vanilla Woofins and Doggy Cookies; you may have to refrain from taking a bite yourself. If you are spoilt for choice, take advantage of the WufWuf Treat Box, which includes six dried meat treats low in fat and grain-free.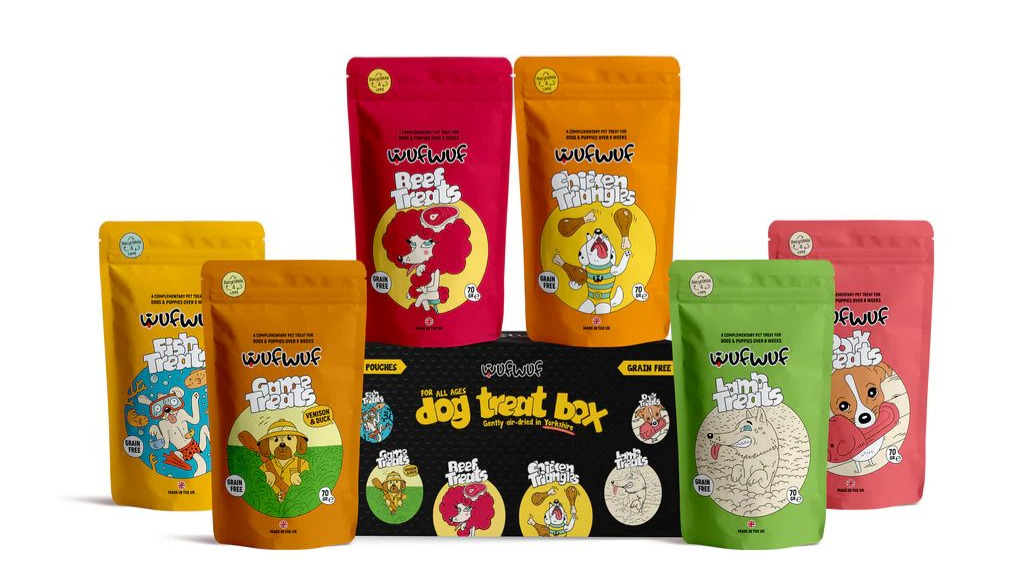 The WufWuf Treat Box includes:
Pork treats
Lamb treats
Fish treats
Beef treats
Game treats
Chicken triangles
From poop bags to dog shampoos, WufWuf have your dog covered
WufWuf care for your dog with their healthcare range, and shopping for your dog has never been so easy; add it to your cart, and it is delivered to your door. From fresh breath spray to bathrobes, yes, they really do have bathrobes for dogs! WufWuf also offers BPI-Certified Compostable unscented, vegetable-based poop bags, great for the environment, and 100% leak-proof, guaranteeing you are sure of no mishaps.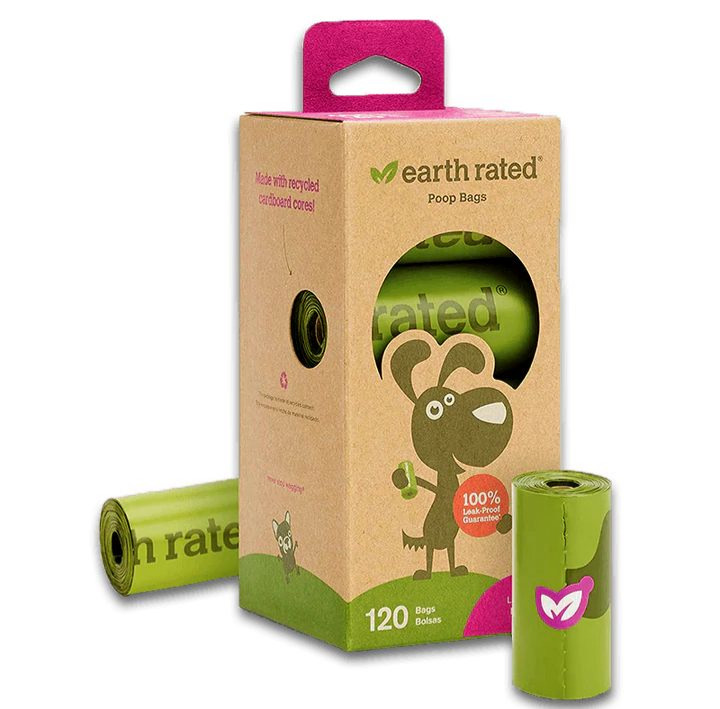 Cover all your dog's needs and more with the dog clothing and accessories from WufWuf
WufWuf sells a selection of dog clothing and accessories, including their own WufWuf Travel Bowl. What's cool about the WufWuf Travel Bowl is that it's not made from rigid material – it's actually made from waterproof fabric, which means you can fold it up and carry it in your pocket. It's fully collapsible and quick and easy to clean, and comes with a clip to attach to your bag or clothes. Perfect for car journeys or long walks!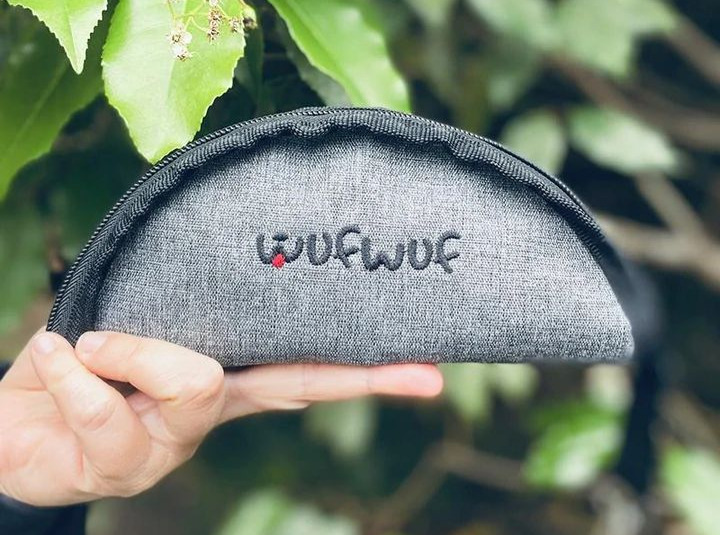 Key features:
Made from waterproof fabric
Clips to clothes or bag
Easy to clean
Easy to carry
Shop WufWuf Collapsible Fabric Travel Dog Bowl
Avoid greasy, smelly pockets and use the Mikki Deluxe Training Bag to carry your dog training treats
Rewarding dogs is part of the training process. But the treats we often give our dogs are usually greasy and more than a little smelly. Keep your clothes and pockets free from stains and smells by using the Mikki Deluxe Training Bag with an inner easy-close treat pouch. Mikki Deluxe Training Bag has a fully adjustable belt strap and extra pockets for all your personal items. It's a functional training bag that allows you to reach for treats with one hand whilst using a clicker or holding your dog with the other! Suitable for basic, advanced or competitive training.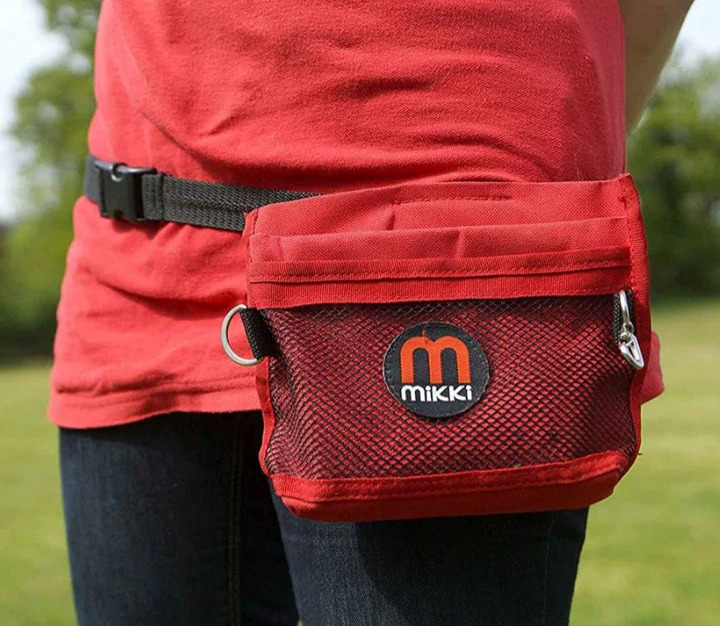 Shop Mikki Deluxe Training Bag
The paws story behind WufWuf
As pet obsessed dog owners, WufWuf founders Umut Ilhan and Caner Bayraktar know how important it is for people to bring joy to their dogs. They started WufWuf in London in 2018, offering a monthly subscription to receive a box of healthy and fun dog treats and accessories delivered to your door. This saves you time searching the shops for good quality toys and accessories as WufWuf does that for you. The WufWuf team are all pet owners and, together, they study and learn from their dogs how to create and offer the most beneficial toys, treats, healthcare and pet accessories that your dog will love and enjoy; after all, our dogs love us unconditionally, so for as little as £19.90 you can return that unconditional love to your dog every month. For more up-to-date news and information, subscribe to their free Wufmag.
Shipping & Delivery
Delivery within the UK is free for monthly subscribed boxes. The first box is shipped the next working day after the subscription is received, with subsequent boxes shipped before the 15th of each month. Free shipping on orders over £29.00 also within the UK. Delivery of monthly boxes is free for all EU member countries. Shipping is by GLS, and boxes are sent within 2 working days after the billing date on the 7th of each month. For more information, visit WufWuf's FAQ page.