Spectrum Collections for 100% vegan, cruelty free makeup, cosmetics and accessories
Spectrum Collections for affordable, 100% vegan, cruelty-free cosmetics, eyeshadows, brushes, skin care and accessories that are kind to your skin and the environment.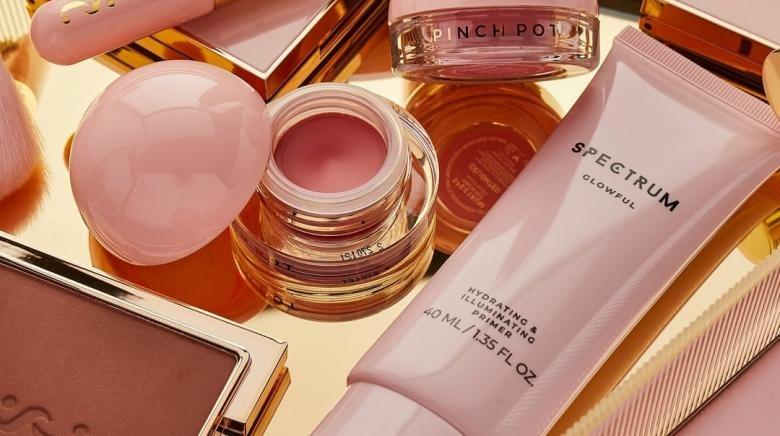 Do you dream about flawless makeup, subtle blusher and enticing eyeshadow? Are you looking for vegan, cruelty-free lipstick and mascara? Spectrum Collections offers all this and much more, from natural concealer brushes, blusher brushes and eyeshadow brushes to cruelty-free, vegan makeup, eyeshadow, lip gloss and cosmetic accessories. 
Natural beauty is essential to Spectrum Collections, they know that what you put on your skin has to look and feel good. The entire skin care range of Spectrum Collections, including their eye shadow, eyeliner, mascara, blusher and cosmetic brushes, is vegan and cruelty-free. Spectrum Collections provide luxury makeup, cosmetics and accessories at affordable prices.
From the very start, when two sisters founded Spectrum Collections in their small garage, their priority was to provide clients with luxury makeup and accessories that enhance beauty while always looking natural. Spectrum Collections understand that everyone is different, from skin types to ages, so they have the perfect organic makeup and cosmetics including, mascara and crease-free eye shadow, to suit all skin types.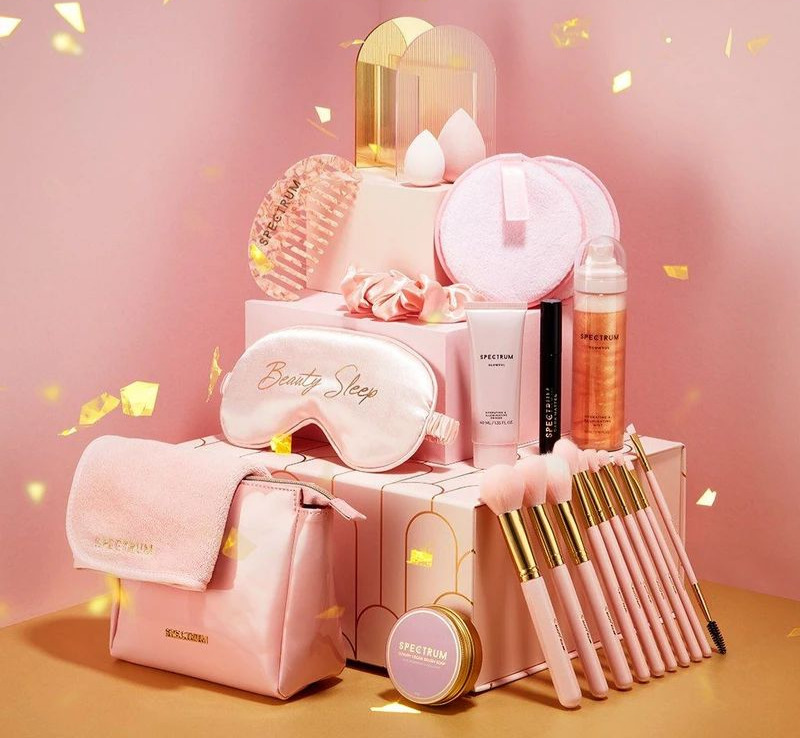 Start your day with hydrating Glowful Primer, an essential to skin care routine
Spectrum Collections know that preparation is the key, which is why they have created a hydrating gel-like primer to apply under your foundation for an all-day glow. An essential skin care product that contains hyaluronic acid and glycerin to give your skin a moisture boost together with an antioxidant-packed pink grapefruit extract to brighten up your complexion. For your natural makeup-free days, use the Glowful Primer on its own to give your skin a fresh, glowing look.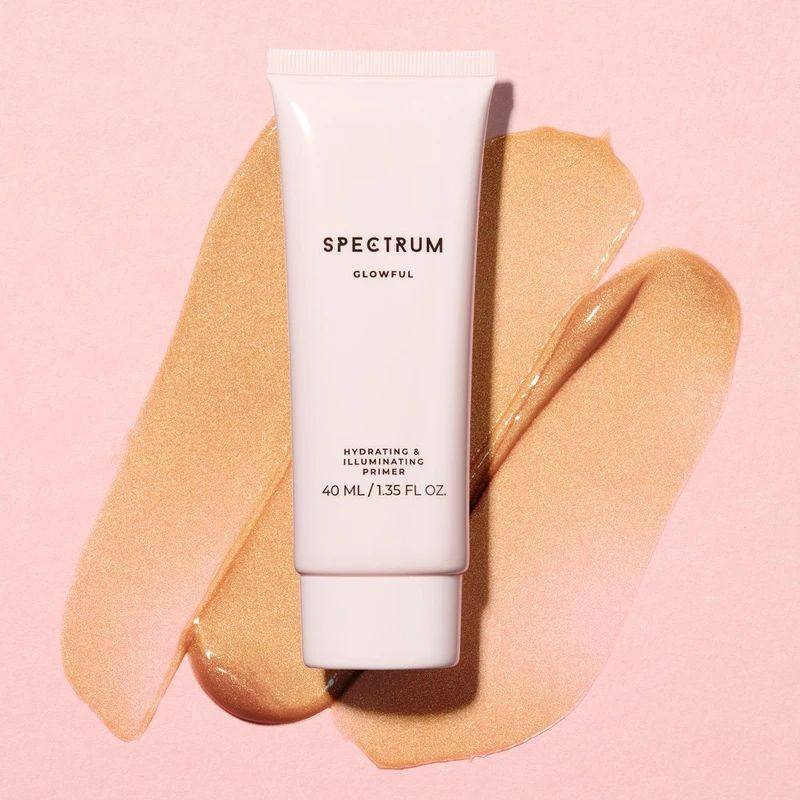 Brighten up your complexion with ultra-fine hydrating Glowful Mist by Spectrum Collections
Glowful Mist is a magical formula created by Spectrum Collections that creates an all day natural glow. Apply before or after your foundation to give your skin an instant glow and keep your skin hydrated and healthy looking. This ultra-fine mist is packed with radiance boosting vitamin C. It is also alcohol-free and benefits from purifying and moisturising pink grapefruit abstract.
Shop Spectrum Collections Glowful Mist
Spectrum Collections Bronzer, for a glowing, sun-kissed, healthy looking complexion
For an all year round sun-kissed complexion, Spectrum Collections have introduced a bronze powder that blends so naturally into your skin, it feels like a cream. Spectrum Collections Bronzer is available in four shades, Rise, Shine, Beam and Bask. Brought to you in a refillable magnetic compact and includes the mini A05 brush, this vegan and cruelty-free bronzer boasts brightening niacinamide which is infused with hydrating rambutan fruit extract known for its anti-inflammatory properties.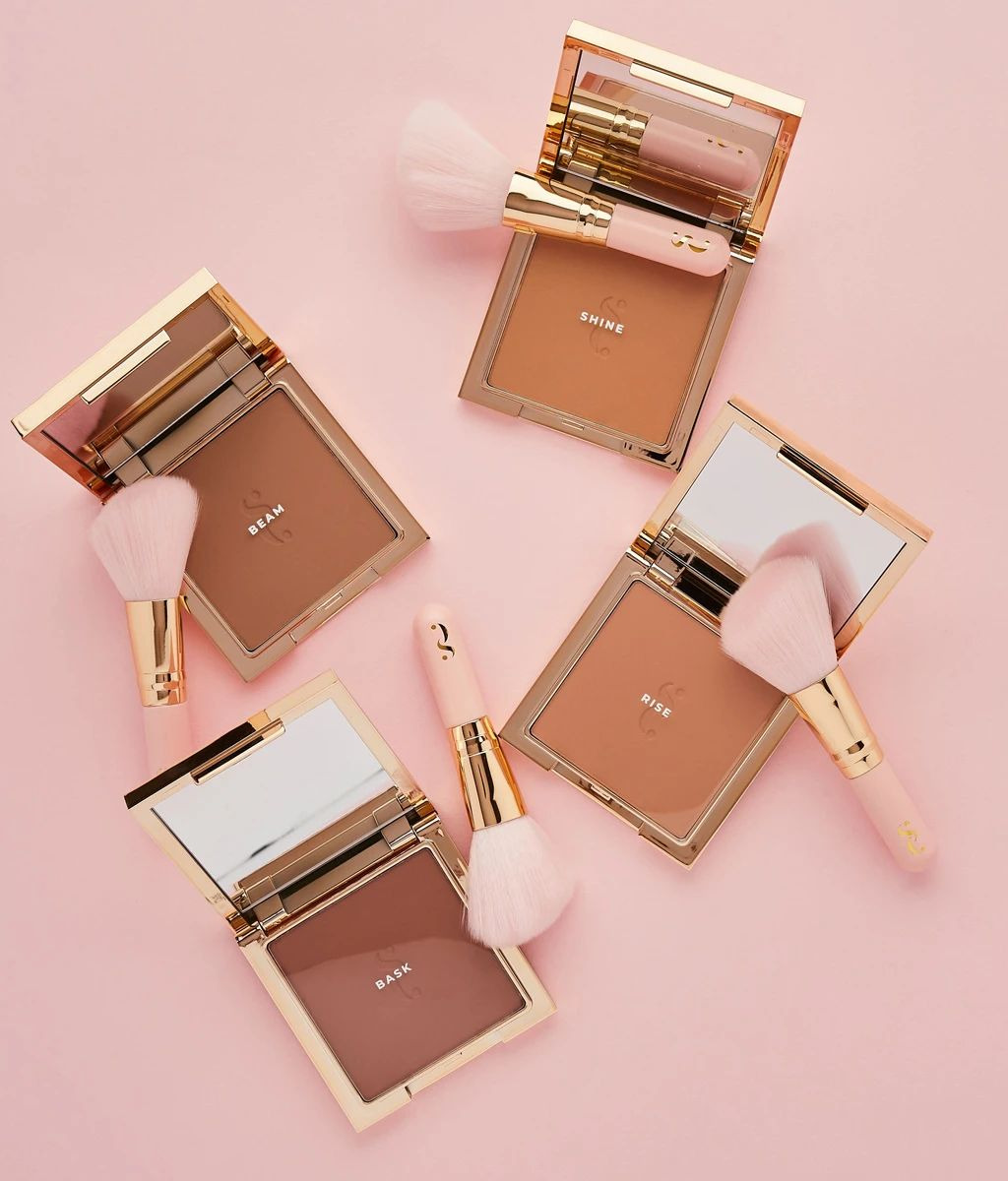 Shop Spectrum Collections Bronzer
100% vegan and cruelty-free Pantherine Eyeshadow Palette, designed to light up your eyes by Spectrum Collections
From Metallic shine and velvety matte to duo chromes, the Pantherine Eyeshadow Palette offers stylish colours to dress up your eyes. The paraben-free, Pantherine Eyeshadow Palette contains six mattes and three metallic shades ranging from rich caramel tan to foiled hot copper. 100% Vegan and cruelty-free, these exciting colours are richly pigmented and can be mixed and matched to enhance your eyes. Made in Italy, the eyeshadow compact comes with the Spectrum Collections logo on each shade and a mirror for ease of application.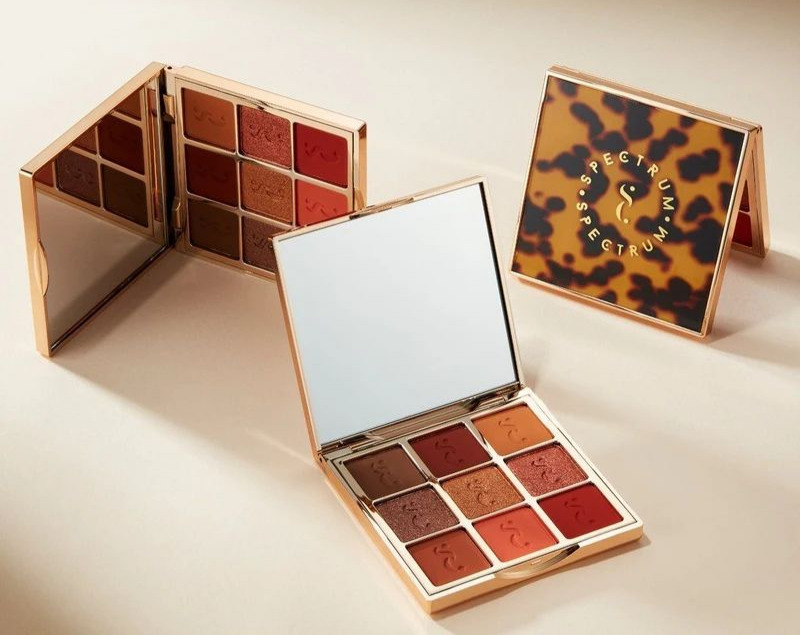 Shop Spectrum Collections Pantherine Eyeshadow Palette
Long-lasting, water-resistant, smudge-proof mascara by Spectrum Collections
Put those finishing touches to your eye make-up with Spectrum Collections 100% vegan and cruelty-free mascara. Easy to remove and packed with vitamin C and E, Spectrum Collections mascara comes with an innovative, soft, flexible wand that glides through your eyelashes, separating them and adding both volume and length. Paraben-free, smudge-proof, water-resistant and made in Italy, this is a mascara you cannot be without.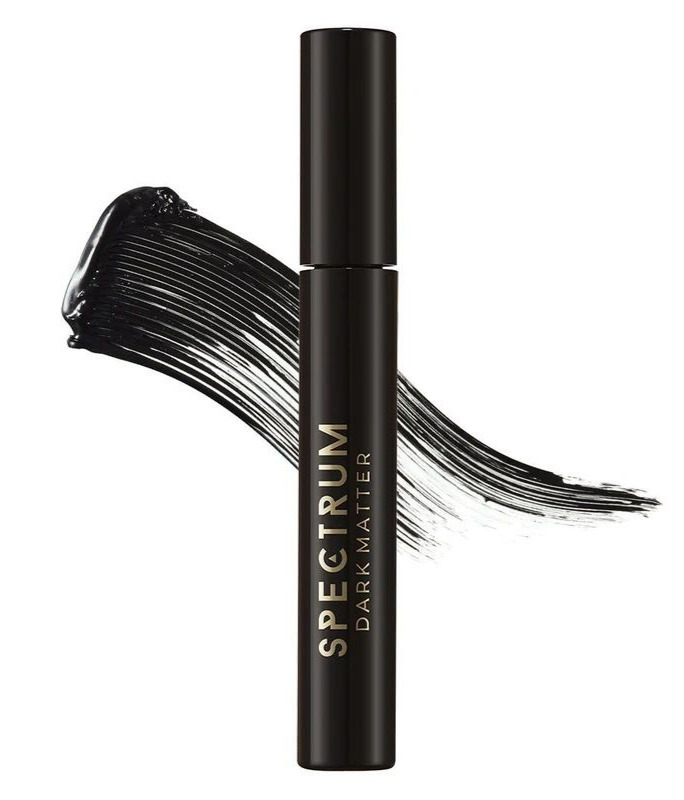 Shop Spectrum Collections Dark Matter Mascara
Spectrum Collections Glossy Balms, for luscious lips
Luscious lips are what we are all after, and Spectrum Collections have developed the perfect colour lip gloss. Glossy Balms is rich in shea butter and coconut oil extract, giving your lips a moisturising feel. Infused with a subtle coconut scent and available in the three shades, and provides a non-sticky finish. Glossy Balms are also 100 vegan and cruelty-free.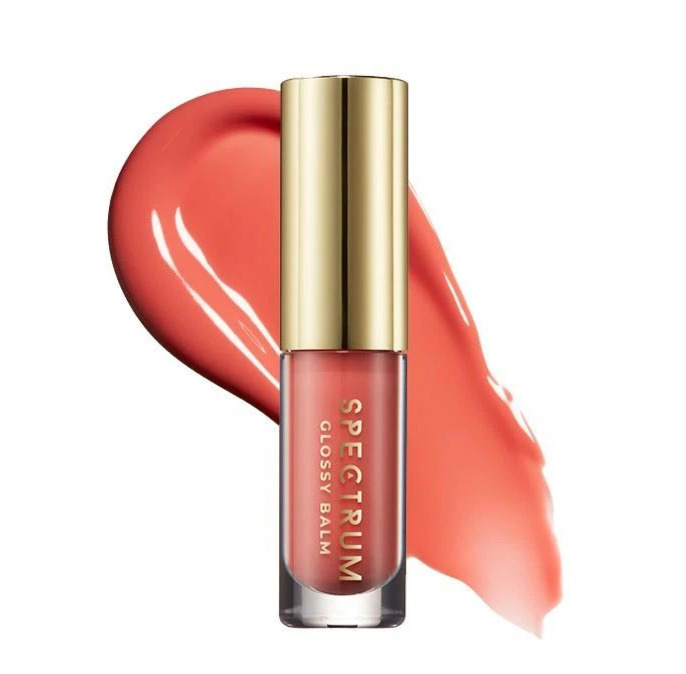 Shop Spectrum Collections Glossy Balms
Achieve that professional look with Spectrum Collections makeup brushes
Spectrum Collections is aware of how important it is to have the right tools for the job. They understand it is essential to have the perfect brush for a professional finish. Spectrum Collections brushes are vegan and cruelty-free, just like their makeup, so you know they are gentle enough for your skin. The choice is endless, from blusher brushes to eyebrow brushes.They have a brush for every stage of your makeup routine, whether buffering, sculpturing, shading or blending. Each brush has soft, synthetic bristles that glide across your skin, giving you a flawless finish. Spectrum Collections brushes are sold individually or in packs.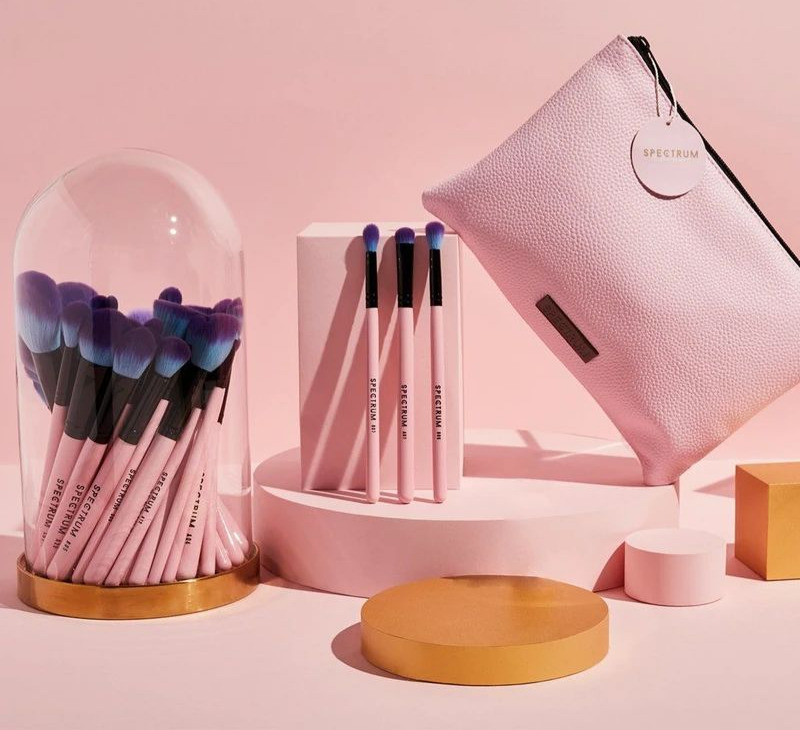 Shop Spectrum Collections Cosmetic Brushes
Spectrum Collections, from humble beginnings to a globally recognised brand
When sisters Sophie and Hannah first started Spectrum Collections, their base was their garage in the South of Wales in the UK. They dreamed of creating 100% vegan, cruelty-free cosmetics that were not only kind to your skin but the environment as well. Their other goal was to produce top quality products at affordable prices. Their dream has become a reality and has grown into a brand recognised around the globe. Their products are also available in a range of well-known partners, including Boots, Superdrug, Zalando, Beauty Bay, ASOS and Amazon. Last year, Sophie and Hannah were working behind the scenes to partner with the Aspinall Foundation to help raise funds for their amazing conservation work and are thrilled to announce that they are now an official charity partner of the Foundation.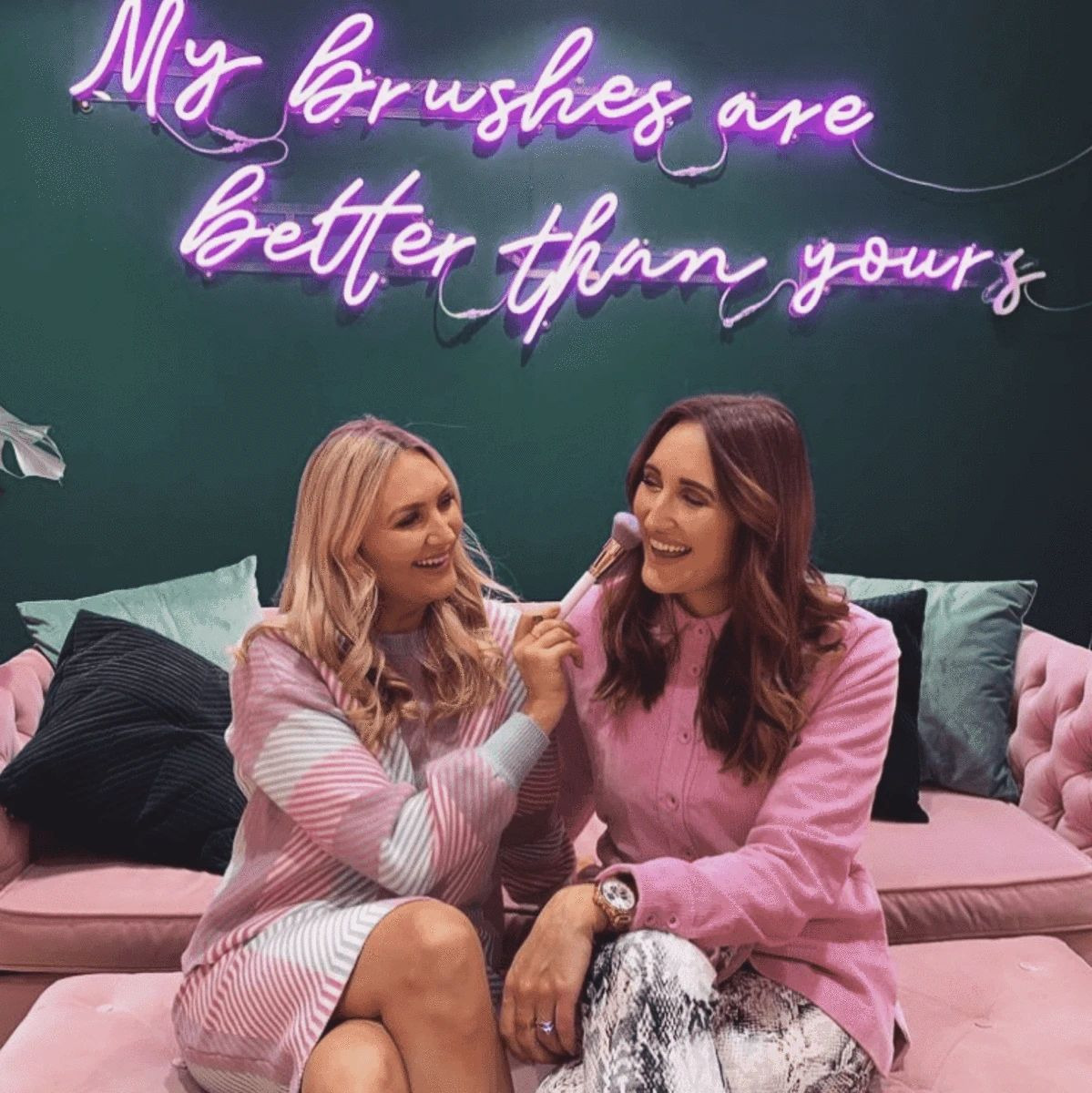 Shop Spectrum Collections Website
Shipping & Delivery
Spectrum Collections offer free standard delivery in the UK (2-3 working days) with orders over £40.00. Standard tracking in the UK (2-3 working days) is £3.99. For international shipping, standard tracking (5-10 days) from €5.00, express shipping (2-5 days) €5.00. For more information, visit the SHIPPING page.