Looking back: David Bowie's final five years were some of his very best
Bowie in his 60s - what threatened to be barren turned out to be brilliant.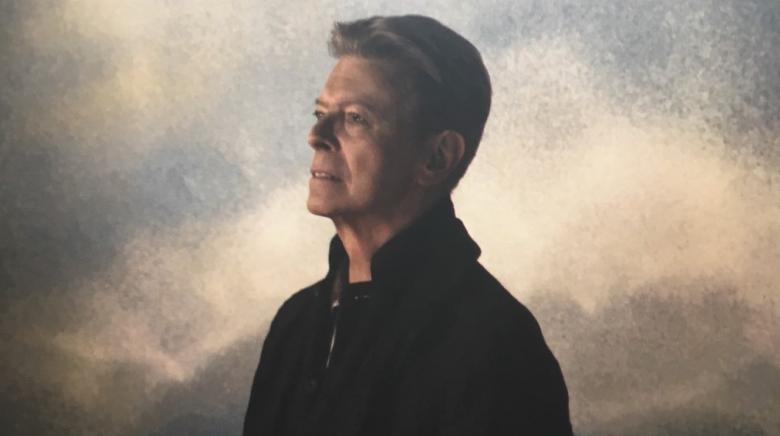 I discovered the music of David Bowie in 2010 when I heard 'Life on Mars?' on television. I nicked The Best of David Bowie: Volume 1 from my Dad's CD collection and I got hooked on every track. My Dad then asked for Volume 2 for his birthday, which was very handy. I bought it for him knowing full well it was just as much for me. As my interest in Bowie ballooned into a full-blown obsession, I couldn't help but feel disappointed not to have been born three decades earlier to see Bowie on stage and at his best. 
I loved hearing my parents' stories about the excitement surrounding a new Bowie album or single, like when a guy at my Dad's school sprayed the words 'JEAN GENIE' on a wall and was telling everyone that it was the name of the next Bowie single, or when my Mum sat around with her friends at the tennis club to hear the new Diamond Dogs album. The stories were great but I felt convinced that this kind of thing would never happen to me. I got into Bowie seven years after his most recent album and six years after his health-scare - a 'heart attack' on stage that put any future Bowie activity in huge doubt. It seemed I had become a Bowie fan at the least exciting time of his entire career. All my exploration of his music would have to be retrospective; there would be nothing ahead of me.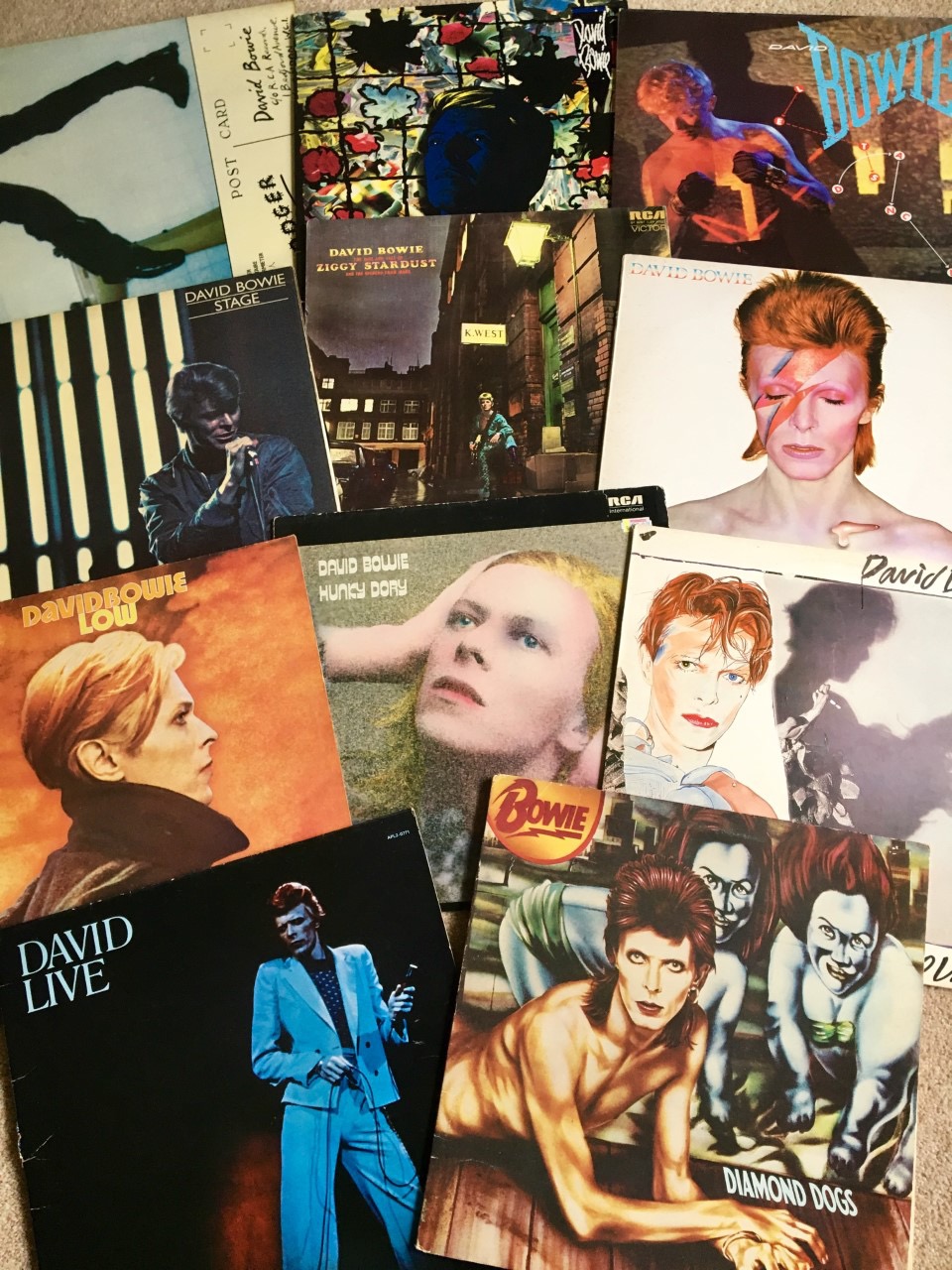 I remember reading Paul Trynka's biography of Bowie, Starman, shortly after it was published in 2010. Trynka speculated as to whether Bowie would ever return, concluding with a quote from Mike Garson: 'If he's not feeling it, who knows? Sometimes an artist knows when to cool it'.
Fortunately, Bowie was feeling it - he just needed a ten-year break. I remember waking up on 8th January 2013 (Bowie's birthday) and hearing his new single on the radio. It was the same day as my driving test. At one point, after being asked to follow the signs to York, I drifted off, thinking about Bowie. I had to ask my examiner which direction I was going just as the lights changed. Luckily she passed me.
Bowie pulled so many tricks and surprises with The Next Day album. His comeback single 'Where Are We Now?' featured a weak and weary voice. It had people thinking that his voice had deteriorated and that the whole album would be full of croaky, slow tracks. He fooled us though - The Next Day was a proper rock album and Bowie's voice was as loud and powerful as ever. He quit smoking in 2002 when his daughter Lexi was born - who knows how his voice might have ended up if he hadn't. The album was a dazzling collection of pop and rock songs crafted by an old master.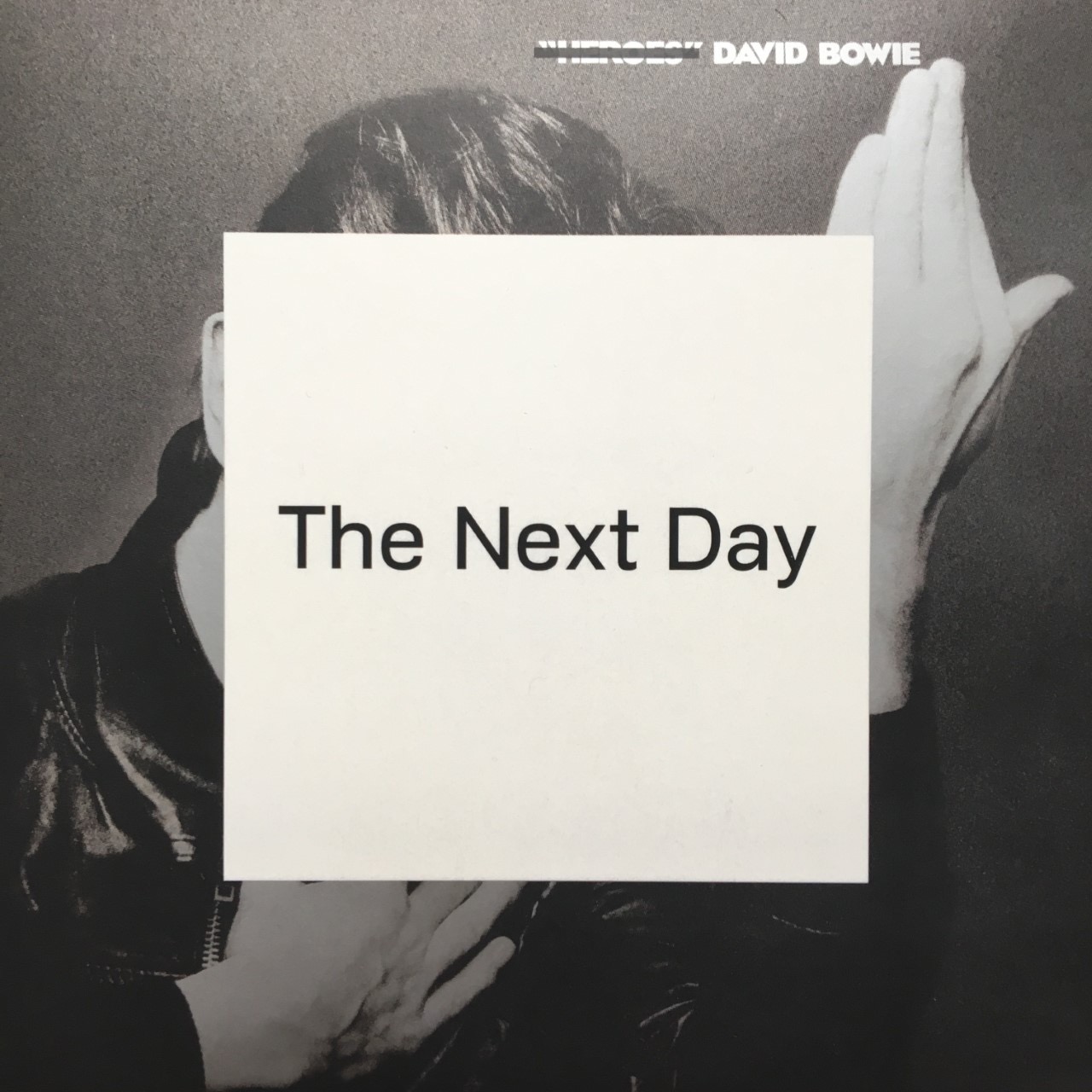 The album cover was another shock. Bowie had taken an old, classic album cover ('Heroes') and stuck a white square on top of it - simple as that. He'd always been inventive with his album artwork, but this was something new. The apparent laziness of the whole thing seemed disappointing at first, but over time I grew to love it. It's probably still one of Bowie's least attractive album covers, but it's also one of his most striking and original. 
The biggest surprise of all was the launch of the album itself. Bowie had written and recorded the whole thing over two years in absolute secrecy, making his musicians sign a confidentiality agreement. It was an impressive feat. Other big stars soon caught on, with Beyonce launching her new album ('Beyoncé') one morning in December 2013 without any pre-publicity. She'd recorded the whole thing in secrecy. 66-year-old David Bowie was leading the way once again.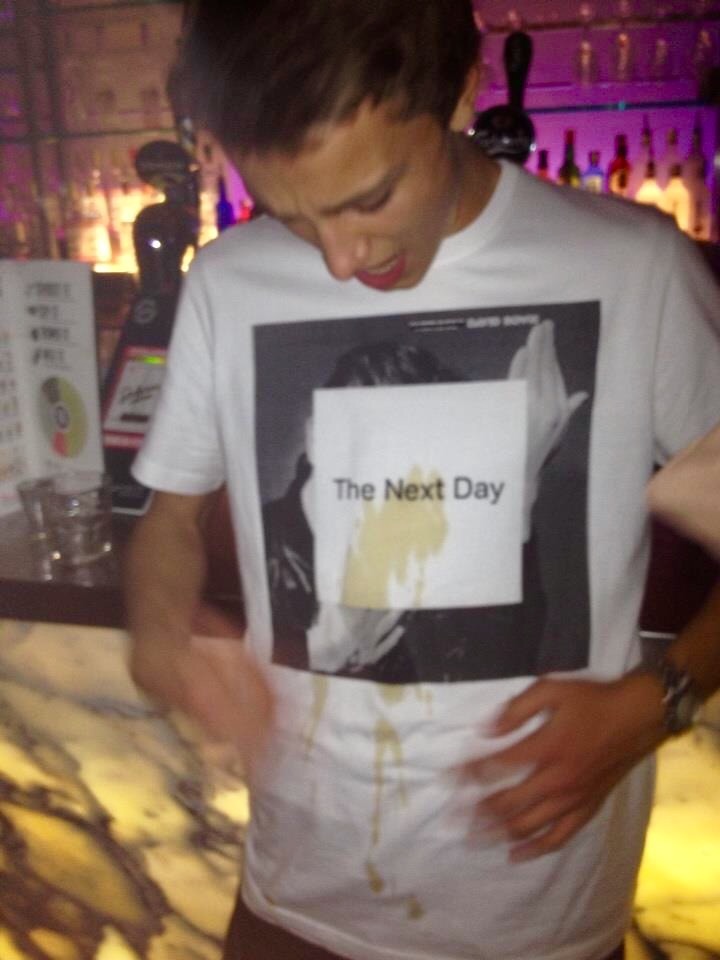 Bowie also managed to cultivate a mystery about himself by making no public appearances. No interviews, no live shows, nothing. In the modern world of social media where so many celebrities are immediately and directly accessible, Bowie was utterly inaccessible. He did break his silence once, though, with a bizarre list of 42 words to describe his new album, which threw up things like 'chthonic' and 'mauer'. The total lack of live shows obviously disappointed fans, but the music he was creating was brilliant. Plus, I'm grateful that he never became one of those old rockers that don't seem to know when to stop doing concerts, such as Paul McCartney or Bob Dylan. 
Then there was the 'DAVID BOWIE IS' exhibition in London, the V&A's fastest-selling and most-visited exhibition in the museum's history. From April to August 2013, fans could see entire wardrobes of Bowie's most famous clothes, his handwritten lyrics, props from films, rare footage, photos, memoranda, instruments and so on. It was paradise for Bowie fans. My favourite thing there was his miniscule 'cocaine spoon'. The gift shop at the end must have made a killing. All they had to do was put 'DAVID BOWIE IS' on various objects - pencils, mugs, badges - and fans lapped it up, me included.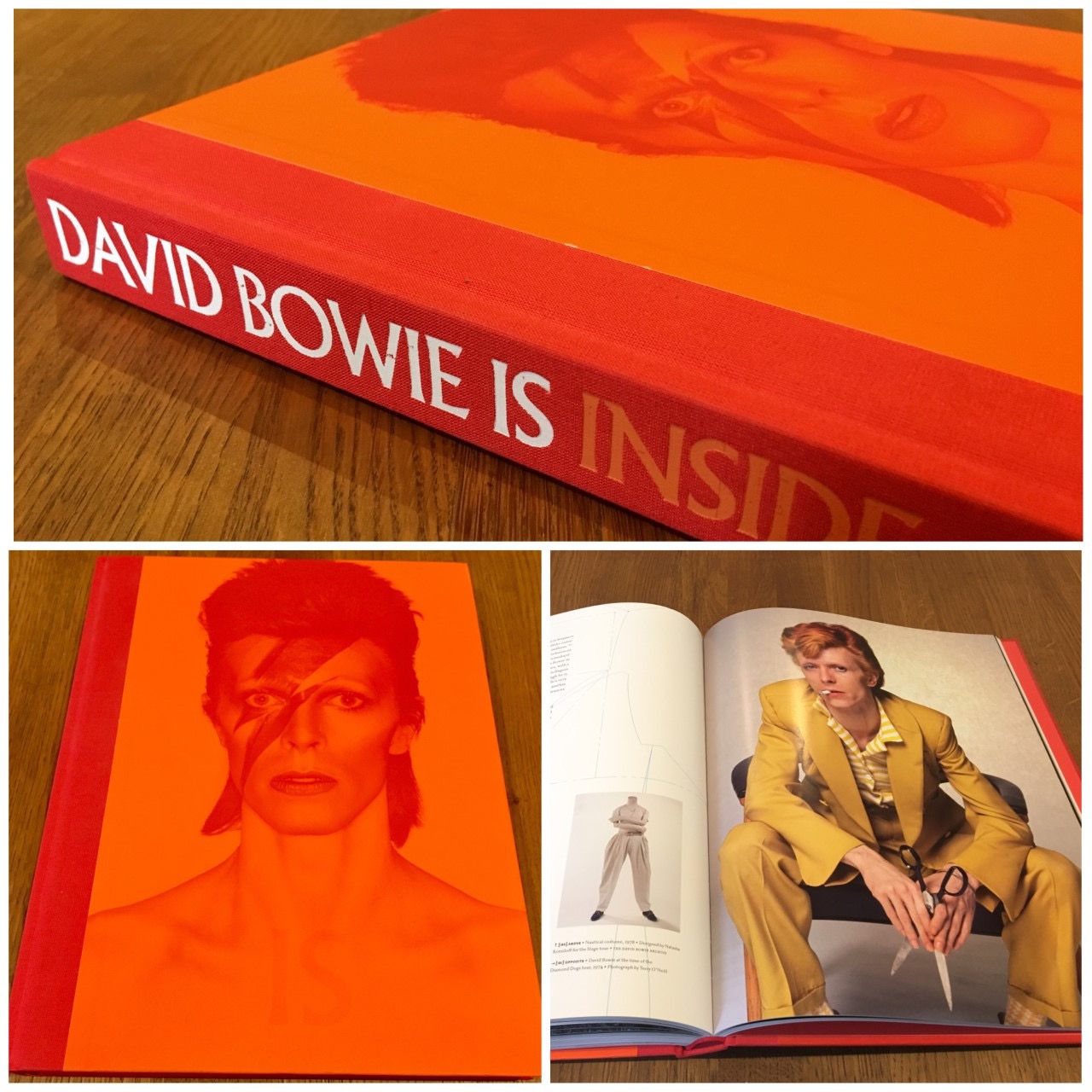 The Blackstar album, released on Bowie's birthday on 8th January 2016, is for many fans Bowie's best work of the last 25 years. It comprises seven stunning songs - visceral, ethereal, beautiful pieces of music - of a quality that nobody truly expected. People are right to be cynical when fans rate it so highly. The album is wrapped up in the news of Bowie's death (which occurred only two days later) and so each song became imbued with a deeply emotional quality. However, as time continues to pass and the rose-tinted lenses continue to fade, the music is becoming increasingly appreciated for its own sake.
Even when Bowie knew his death was imminent, he continued to try something different. He was still alienating fans with his customary switches to an entirely new style - I remember several fans on Facebook angrily lambasting Bowie for turning to jazz. He ditched his band from the previous fifteen years and joined up with an avant-garde jazz group from New York. As the man himself said in 1997:
"If you feel safe in the area you're working in, you're not working in the right area. Always go a little further into the water than you feel you're capable of being in". 
Lyrically, the Blackstar album is fascinating. The Next Day threw up some beautiful lines, like "the moment you know, you know you know", but Bowie's final album is on another level - from the prophetic references to impending death to the experimentation with 'nadsat' (the made-up language from A Clockwork Orange). In the title track, Bowie sings about the 'villa of Ormen', words that kickstarted perhaps the most interesting series of fan speculations since his career began. Some of the theories are brilliantly elaborate. The Norwegian village of Ørmen is far too obvious, apparently.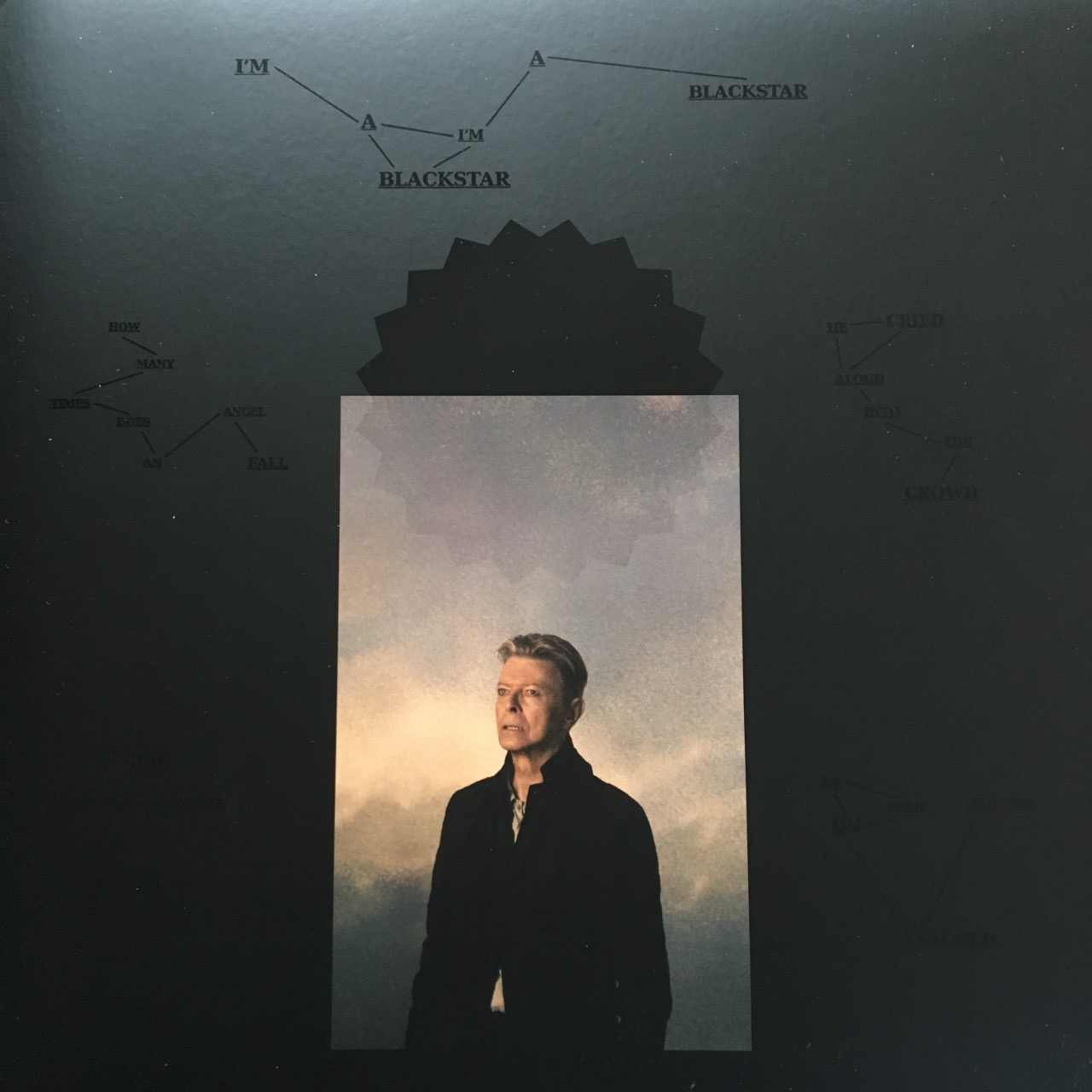 Fittingly, for an album about his forthcoming death, Blackstar is the only Bowie LP not to feature an image of Bowie himself on the front. 
So, in hindsight, I was wrong. With two spectacular albums and the unforgettable V&A exhibition to boot, it turns out I actually picked the perfect time to become a Bowie fan. I did get to experience the excitement of new Bowie music. It is, in fact, the people discovering Bowie now who will find that all they can explore is behind them.