PERCIVAL MENSWEAR redefines classic British clothing, with fresh & wearable menswear
PERCIVAL MENSWEAR is "subverting the classics" by designing high quality, contemporary and stylish outerwear, using unique patterns and internationally sourced fabrics.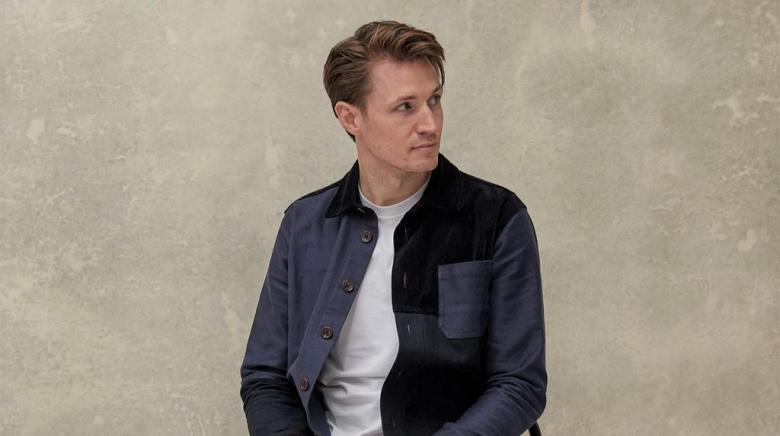 PERCIVAL MENSWEAR designs men's clothing with a twist. Every item of clothing from PERCIVAL features unique designs that defy expectations, making PERCIVAL MENSWEAR the perfect choice for standing out in a crowd. That's because the team at PERCIVAL design eye-catching T-shirts, stylish jackets, shirts, trousers, patterned socks, footwear, and other accessories. 

Earlier this year, PERCIVAL MENSWEAR teamed up with U.S. athletic apparel brand Champion, to collaborate on a range of sweatshirts and casual clothing. The PERCIVAL team put together the above video to commemorate the collaboration, and we loved it so much, we had to feature it here. However, this post is going to focus on PERCIVAL classics, including their outerwear, shirts and pants, all designed and manufactured by the PERCIVAL MENSWEAR team in East London. But first a little background...
PERCIVAL MENSWEAR has a surprising beginning
PERCIVAL MENSWEAR began after founder Chris Gove walked out of a boring day at a creative agency, and promptly got knocked out by a broken Victorian shutter. That event led to him quitting a job he hated, and marked the beginning of PERCIVAL MENSWEAR. 
His first creation was a waxed cotton jacket, inspired by a photograph his mother sent him (while he was recuperating from being knocked out) of Chris as a child in a yellow waxed Mac. He wanted the same jacket, but couldn't find a yellow waxed cotton jacket in a mustard color. So he bought enough material to make 25 jackets himself and sold them all to his friends. Over time, he his collection grew and PERCIVAL MENSWEAR expanded into the well-known menswear clothing brand it is today. 
The slogan of the PERCIVAL brand is "subverting the classics," which links in with the PERCIVAL MENSWEAR mission. That mission is to get people comfortable with taking a chance on clothes they wouldn't wear otherwise. That same purpose has driven Gove and the PERCIVAL MENSWEAR team through every year they've been in business.
5 brilliant menswear clothing choices from PERCIVAL MENSWEAR
PERCIVAL MENSWEAR is based in East London, and design and manufacture PERCIVAL clothing out of their Hackney workshop. They also have a factory in Leyton that has produced tens of thousands of clothes, employs 20 people, and continues to go from strength to strength. That determination is one reason why we chose to write about PERCIVAL MENSWEAR. Below are five pieces from PERCIVAL that we particularly like.
PERCIVAL MENSWEAR Wax Mac
PERCIVAL MENSWEAR Blanket Workshirt 
PERCIVAL MENSWEAR Waterproof Sherlock
PERCIVAL MENSWEAR Cuban Short Sleeve Shirt
PERCIVAL MENSWEAR Dress Trousers
Impatient? Jump to PERCIVAL MENSWEAR to see the full range
PERCIVAL MENSWEAR Wax Mac 
The Wax Mac was PERCIVAL MENSWEAR founder Chris Gove's first design and product. it was such a hit with Gove's friends, that it helped him launch PERCIVAL MENSWEAR. You can see why below.  A timeless classic.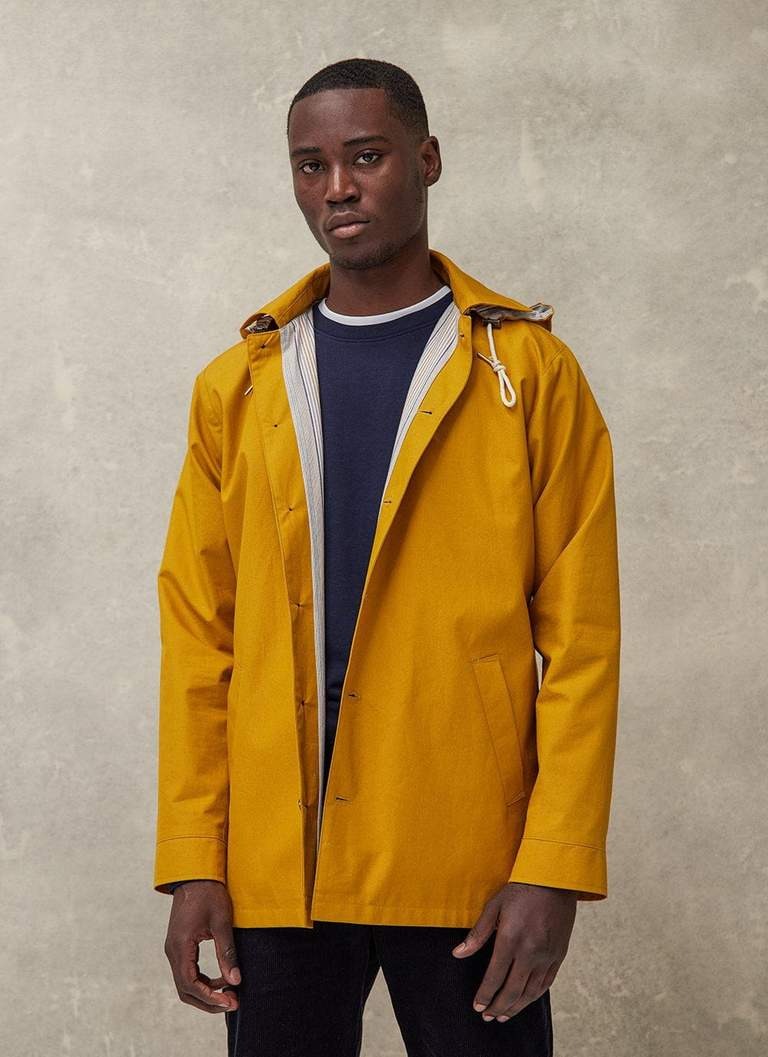 PERCIVAL MENSWEAR Wax Mac is made with water-resistant fabric. That's no surprise, given it's a Mac, but it's essential to keep out the rain. PERCIVAL MENSWEAR collaborated with Korean illustrator Aaron Chang to design it, and you can see an illustration on the inner label.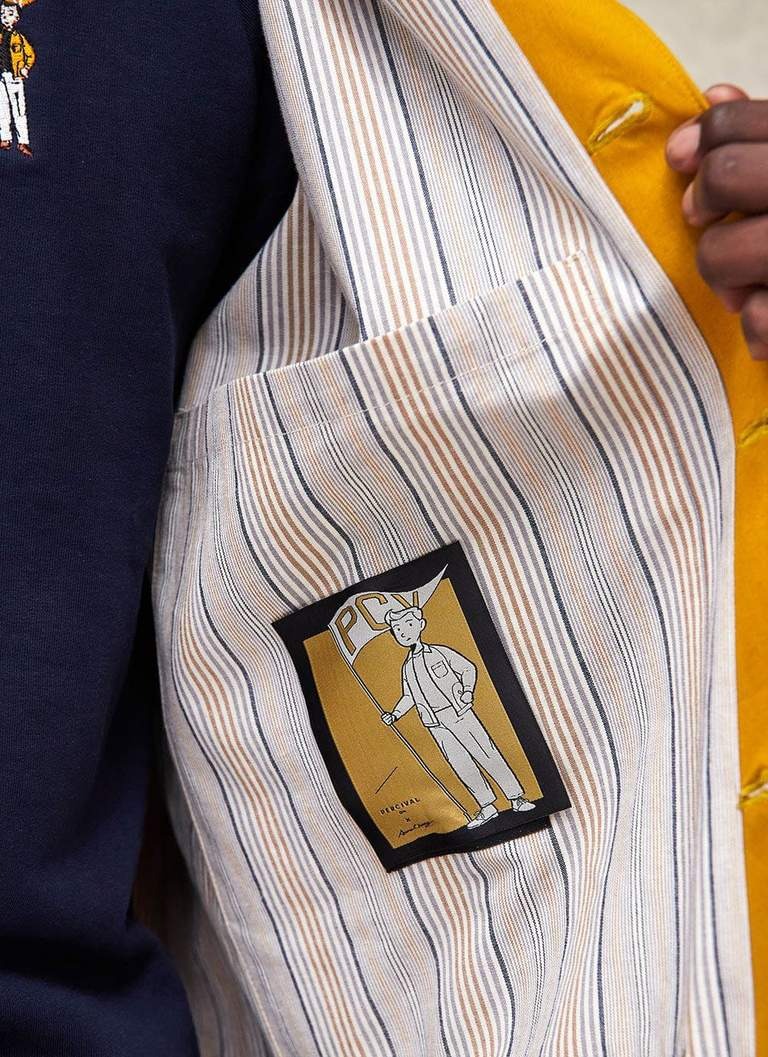 Features & details:
A stylish inner lining with nice details
Zipper to attach and detach the hood 
Durable Water Repellant (DWR) technology 
Shop PERCIVAL MENSWEAR Wax Mac
PERCIVAL MENSWEAR Blanket Workshirt
PERCIVAL MENSWEAR Blanket Workshirt in orange Casentino wool is a vibrant piece of menswear clothing that looks high-quality, unique, and trendy.
It's not often that you'll find a blanket work shirt made from wool, but the PERCIVAL MENSWEAR Blanket Workshirt is exactly that. Plus, it's not just any wool, but orange Casentino wool straight from Italy.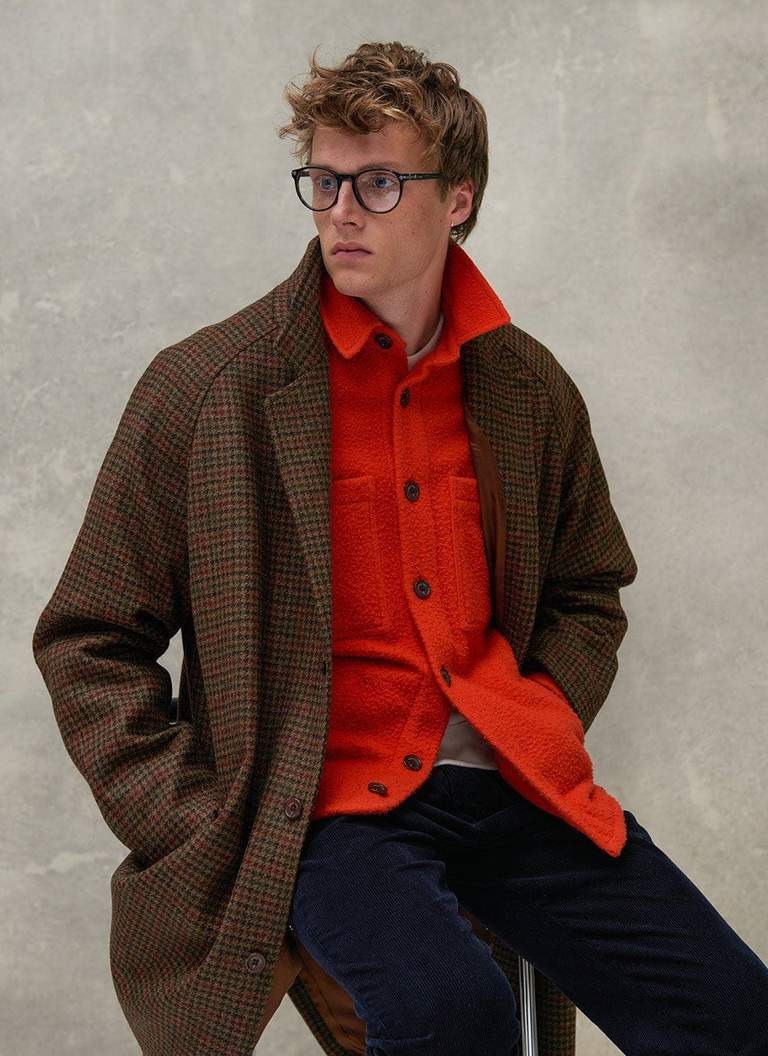 Features & details:
Plenty of pockets 
Looks great layered or worn over a T-shirt
Nicely finished with horn buttons
Shop PERCIVAL MENSWEAR Blanket Workshirt
PERCIVAL MENSWEAR Waterproof Sherlock
If you'd rather opt for a trench coat than a wax mac, you won't go wrong with the PERCIVAL MENSWEAR Waterproof Sherlock. It's waterproof up to 5000mm, taking it a step beyond the PERCIVAL MENSWEAR Wax Mac.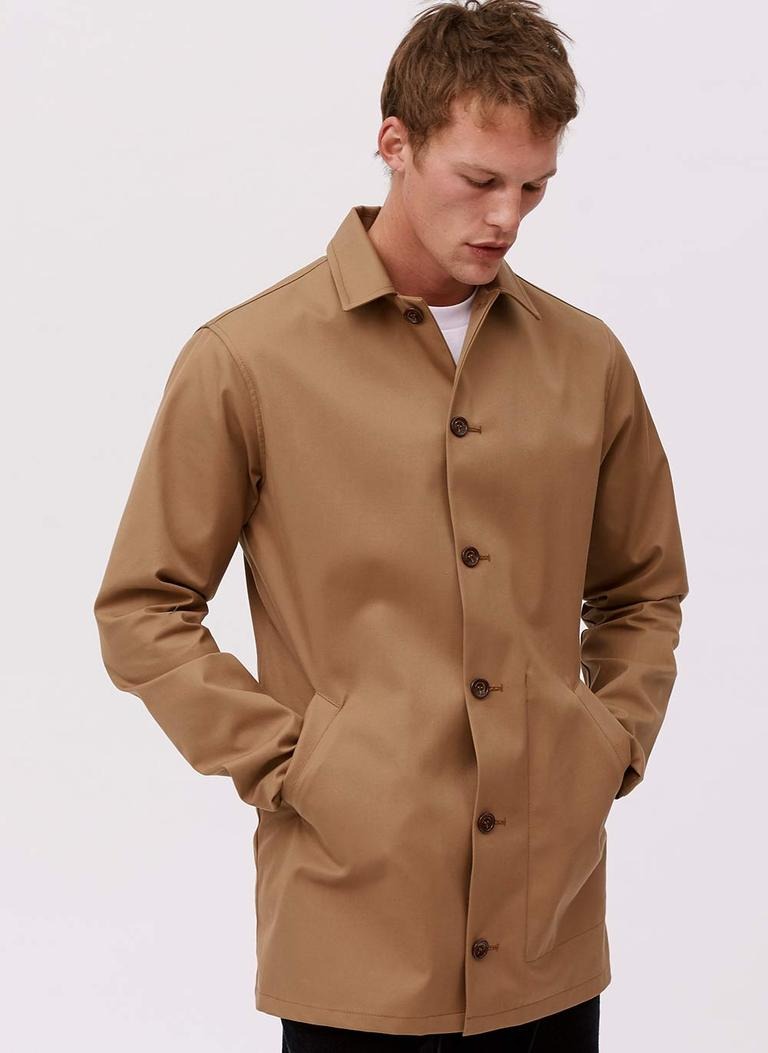 PERCIVAL MENSWEAR Waterproof Sherlock also features a contrast bonded lining. That ensures it's a durable and lightweight waterproof Sherlock that will keep you dry for a long time to come. It's a great choice for wearing in both summer and winter.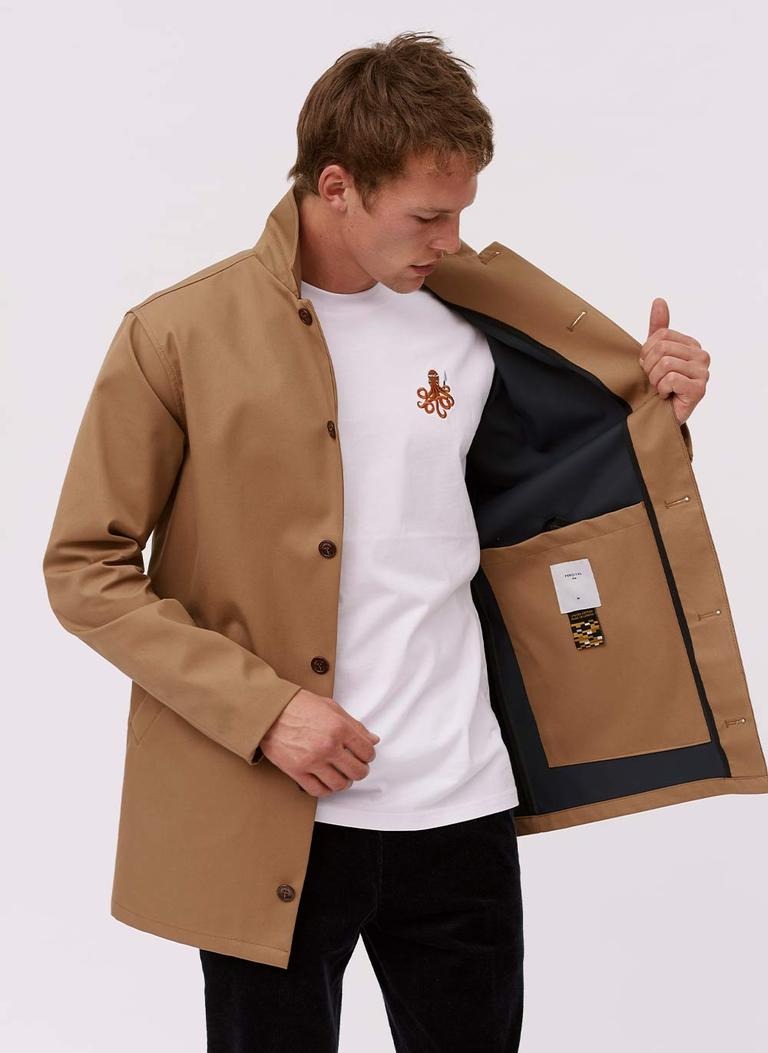 Features & details:
Simple cut with neat lines
Neutral tones that work with any colour
Waterproof rather than water-resistant 
Shop PERCIVAL MENSWEAR Waterproof Sherlock
PERCIVAL MENSWEAR Cuban Short Sleeve Shirt
PERCIVAL MENSWEAR Cuban Short Sleeve Shirt in midnight beach has a beautiful design that flows across the whole shirt. The colours are vibrant and will definitely make people look twice.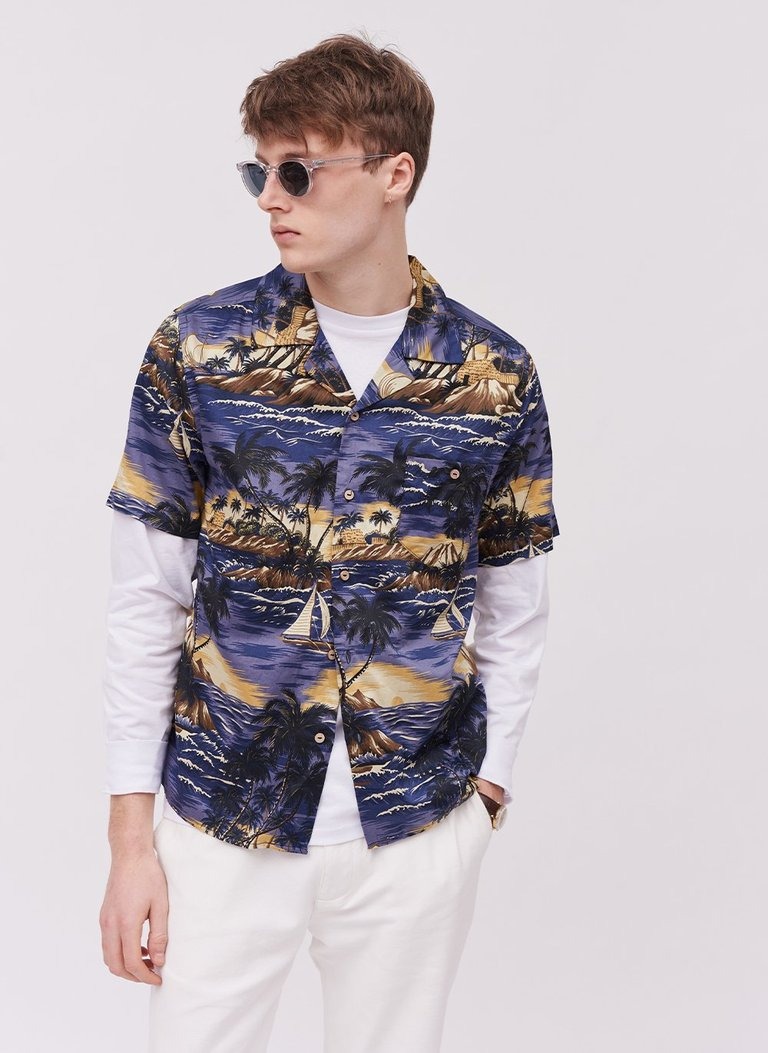 Unlike many examples of menswear clothing with repeated patterns, the PERCIVAL MENSWEAR Cuban Short Sleeve Shirt has a single pattern that makes every inch unique. It's the perfect pattern for wearing on summer evenings at the beach.
Features & details:
Lightweight cotton that keeps you cool on hot days
Japanese screen printed fabric
Looks great tucked or loose
Shop PERCIVAL MENSWEAR Cuban Short Sleeve Shirt
PERCIVAL MENSWEAR Dress Trousers
PERCIVAL MENSWEAR dress trousers are made from 50% wool and 50% polyester, and come in a navy mini check pattern and a slim straight cut that doesn't make you look skinny. Suitable for all smart casual and formal occasions.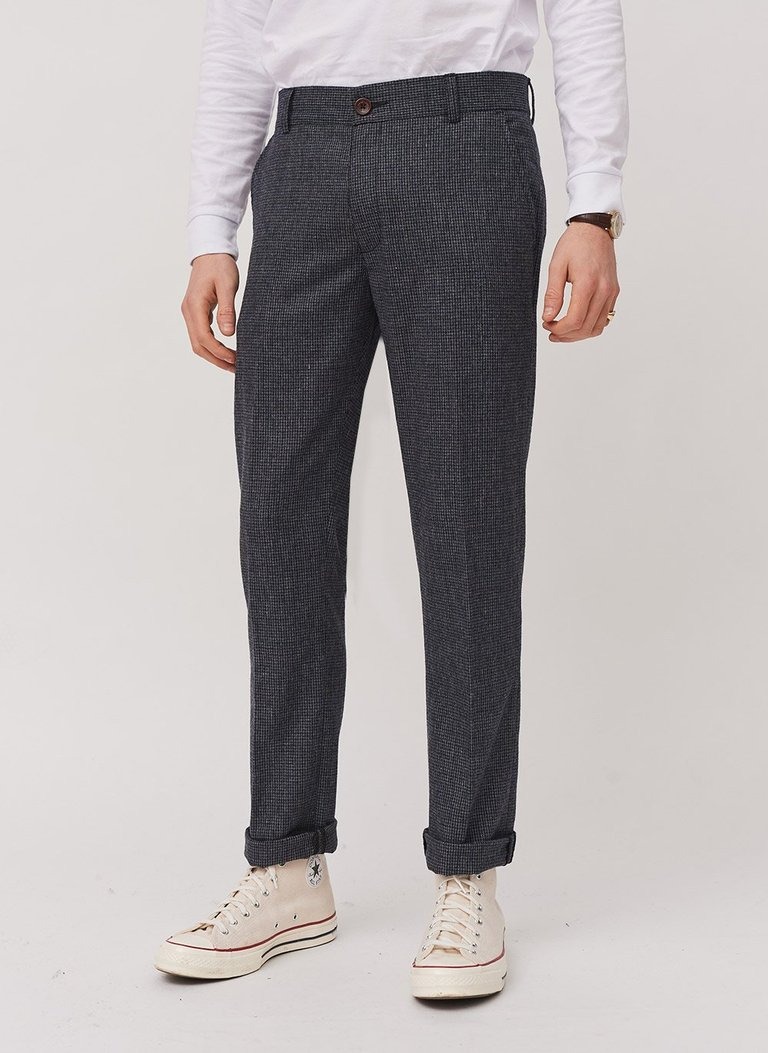 PERCIVAL MENSWEAR Dress Trousers give you a smart look for any occasion where you need to look your best. They're a slim fit, but not too skinny, making them very comfortable to wear.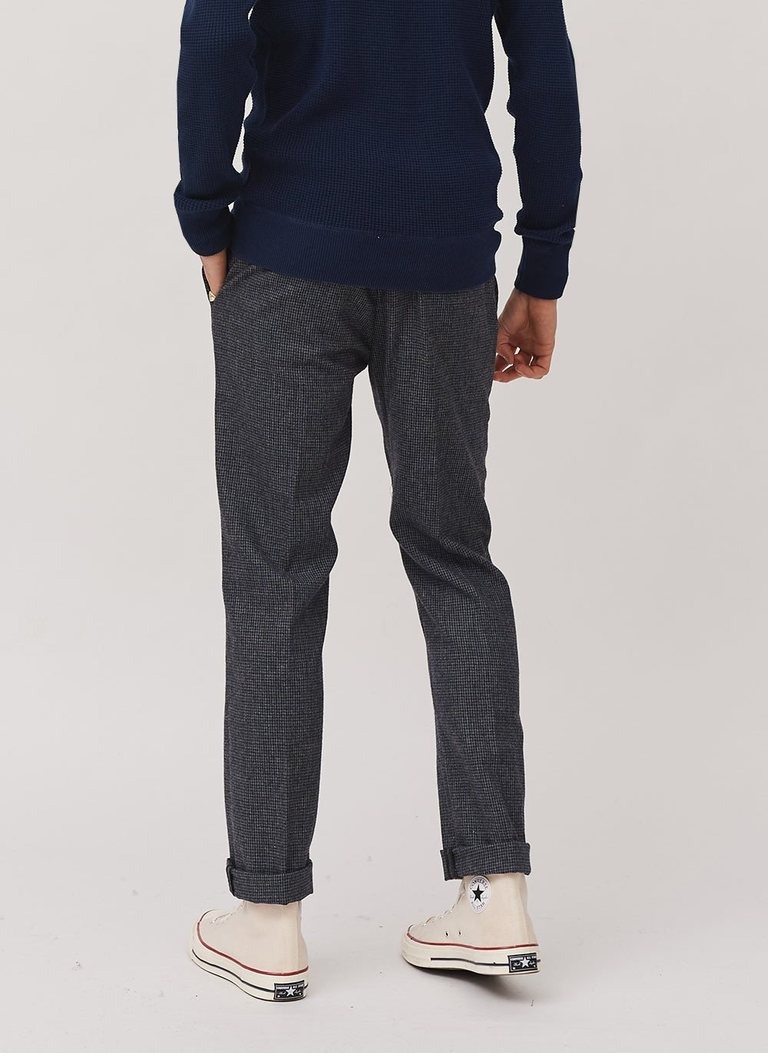 Additional benefits include:
Coordinates perfectly with other PERCIVAL clothing
A length of 31" means you can roll them up or tailor to fit
50% wool for added softness
Shop PERCIVAL MENSWEAR Dress Trousers
PERCIVAL MENSWEAR is on a mission to be sustainable in the second most water-intensive industry in the world
Thanks to their sustainable manufacturing achievements, PERCIVAL MENSWEAR clothing has an edge over their competitors in an industry that is known to be highly water intensive.
In 2021, PERCIVAL MENSWEAR managed to reduce the amount of water they use in jersey production by 66%, and they'll soon be using compostable packaging that takes only 90 days to degrade. This alone should make their menswear clothing a worthy purchase.
Shopping for exceptional menswear clothing at PERCIVAL MENSWEAR 
PERCIVAL MENSWEAR also offers many other items of menswear clothing on their website, including bottoms, footwear, and T-shirts.
But as with the five items we've covered in this post, every item of PERCIVAL clothing is designed to be original and manufactured with excellence. No two items on the PERCIVAL MENSWEAR website are the same.
That really helps when it comes to finding a way to express yourself. One example is the manager of England's football team, Gareth Southgate. He wore PERCIVAL clothes on the field. He wore a waterproof sherlock like the one we covered above, except his was in Midnight Navy.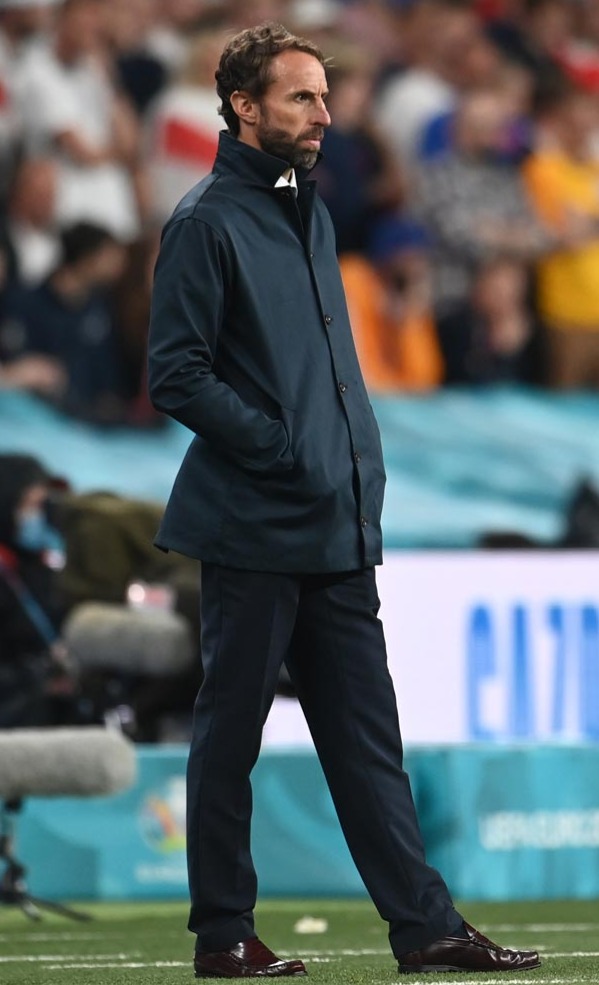 If that gets you curious about how PERCIVAL MENSWEAR could appeal to you, then press the button below to visit their website and take a look around.
Shipping & Delivery 
PERCIVAL MENSWEAR delivers menswear clothing within the UK and internationally. You can purchase Next Working Day delivery for £7 in the UK if you order before midday Monday-Thursday. You can also opt for Tracked Economy shipping for £5, which will take 2-4 working days, but it's free if your order is over £50. 
International orders are sent using a tracked service, and the costs will vary depending on the country. Free worldwide shipping is also available for countries listed in the dropdown menu at checkout. 
UK orders can be returned for free within 14 days so long as they're in their original packaging. Once your order is returned, PERCIVAL MENSWEAR will process it within 5 working days. To find out more, visit their SHIPPING page.