17th-century beer and Virginia creeper: discover The Boar's Head
The village of Ripley is home to one of England's most beautiful coaching inns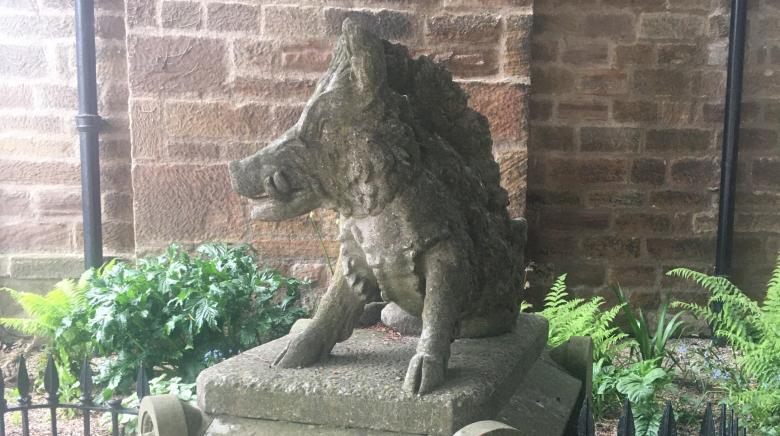 When I was growing up in Knaresborough, cycling to Ripley was a bit of a no-brainer. Not only because it was easy (you just follow the Ripley cycle path), but because it was so enchanting. North Yorkshire has a glut of characterful villages, but none are quite so appealing as little Ripley. And there's nowhere better to stop for a pint mid-cycle than The Boar's Head. Outdoor benches, barely any cars, creeper-clad walls, local cask beer - perfect.
But there's a bit more to it than that. If you like your pubs to have a bit of history, you'll probably end up staying for quite a few at the Boar's Head.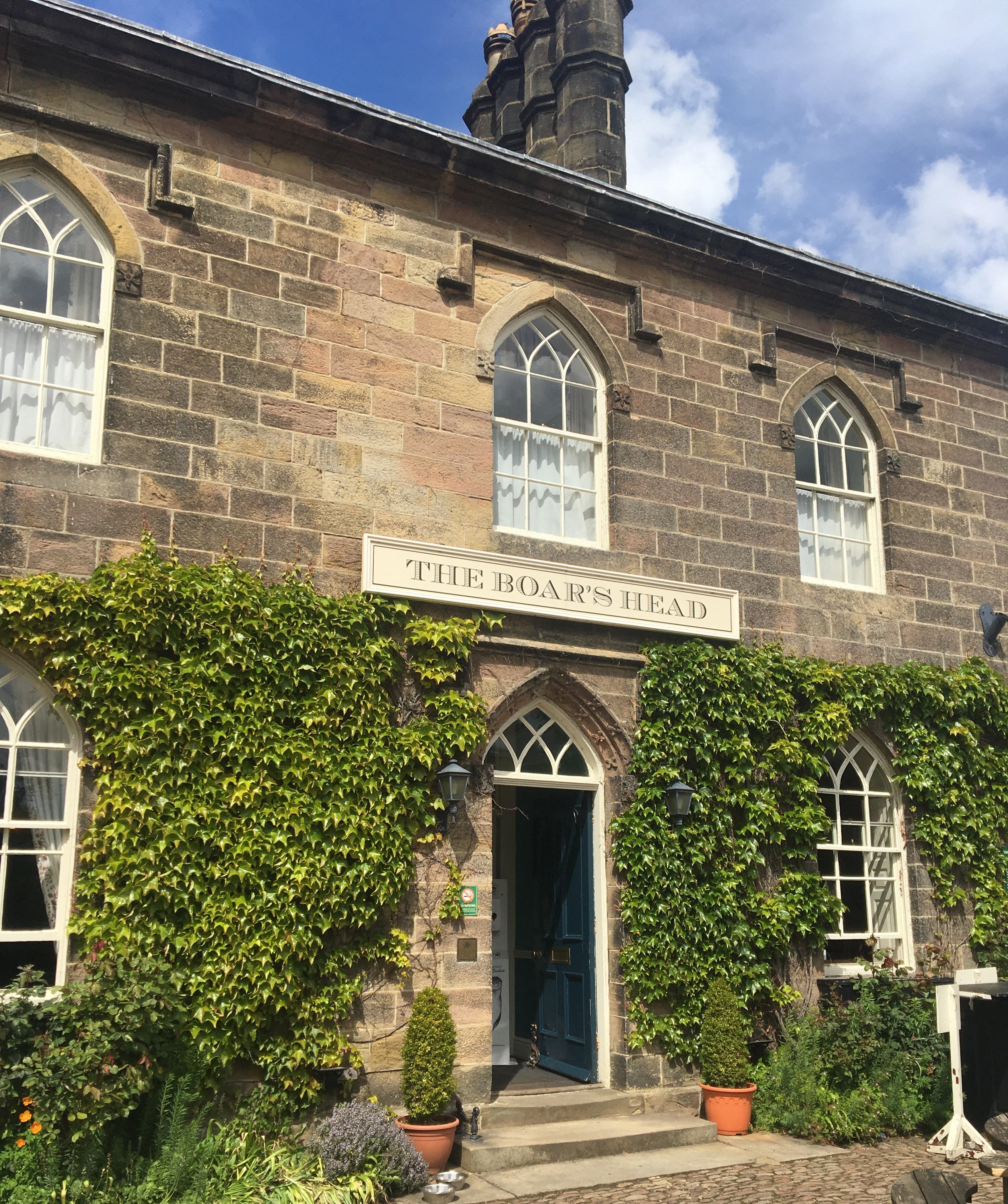 How it all started
Ripley is very old. It has 55 Grade II listed buildings, a gorgeous castle dating back to the 1400s, and the entire village is still owned by the Ingilby family (who have lived in the castle for 700 years). 
Naturally, the Boar's Head is absolutely steeped in this history. 
I was fortunate enough to speak to the affable Sir Thomas Ingilby, who unsurprisingly was able to tell me everything I needed to know. 
Ripley used to be a buzzing commercial centre about 300 years ago. Home to a weekly market, people would come from all over the area to trade with one another. A village of such commercial hustle and bustle needed a few watering holes, so it had three pubs - the Star Inn, the Oak, and the Boar's Head. 
Fast forward to 1919, and the puritanical Sir William Ingilby wasn't a fan of the locals drinking on Sundays. They'd leave church in the morning and then make the short journey through the village for "further spiritual sustenance" (as Sir Thomas put it). Easy solution: shut the pubs on Sundays. So, Sir William waded in and imposed a six-day licence on the pubs. 
The owner of the Star Inn - a man called Thomas Smailes - wasn't happy at all. He threatened to chop down the Virginia creeper plant that was growing on the side of his pub, until the Ingilby family took out a High Court injunction against him. 
Before long, due to the limitations of a six-day licence, all three pubs shut down and the owners cleared off. Ripley then began a long 'dry' period, which sounded very dull indeed.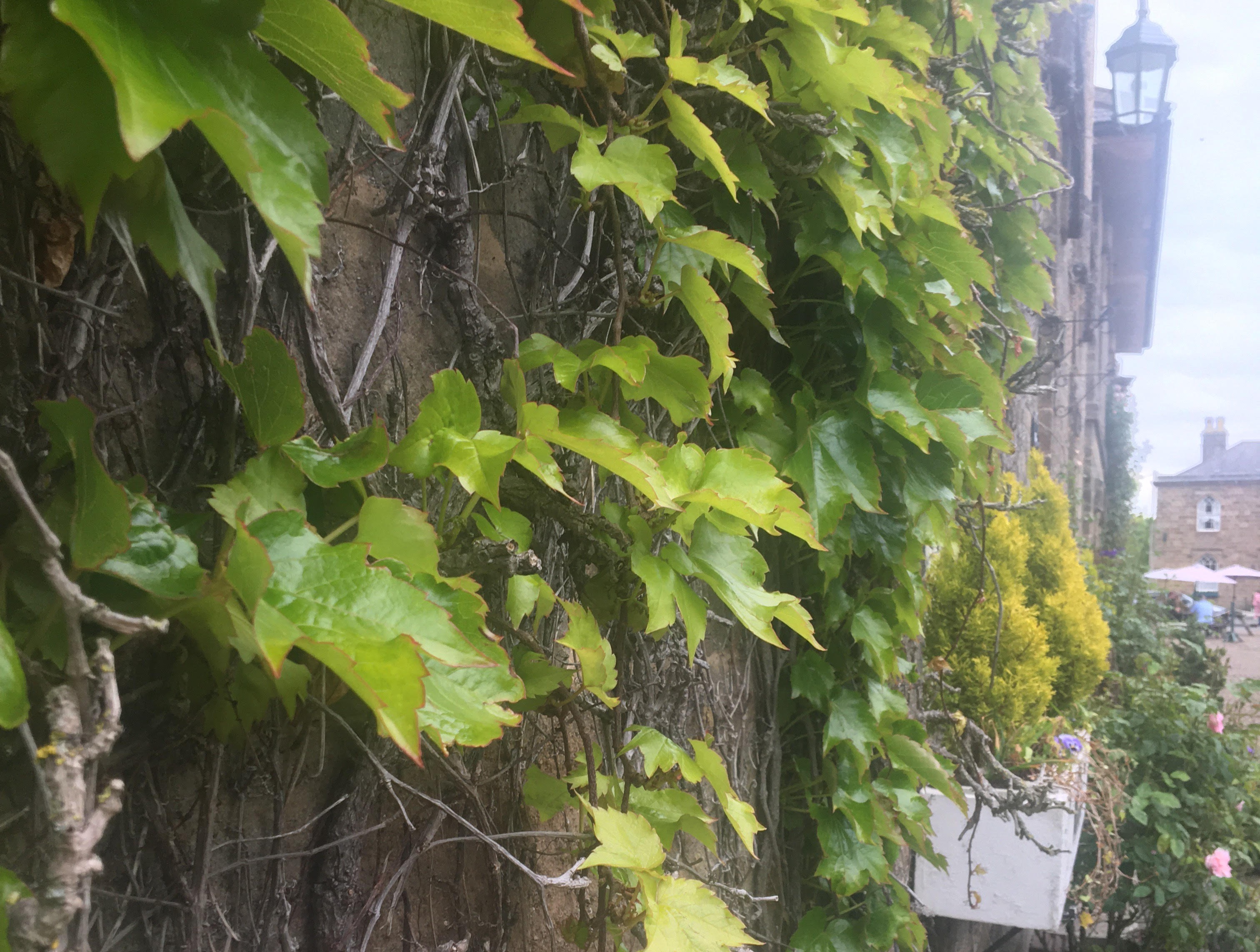 The rearing of the Boar's Head
Fast forward to 1990, and Sir Thomas Ingilby saw the perfect opportunity to give Ripley its first pub for 71 years. More and more people were wanting to stay at Ripley Castle (thanks to the booming Harrogate Conference Centre), but there was hardly enough space to cope with the demand. And what with the ever-tightening drink driving laws in the UK, it became increasingly unfeasible for visitors to stay at Ripley Castle and drive somewhere else for a pint. 
What was the solution? A brand new hotel and pub that was only walking distance from the castle. Or rather "crawling distance", as Sir Thomas put it (these early-90s conference types enjoyed their alcohol, apparently). 
The unlikely location for the new Boar's Head was not in fact the old Boar's Head. Instead, Sir Thomas used the premises of the ill-fated Star Inn, which is at least as old as 1752, and which still has the same Virginia creeper growing on its side that Mr Smailes threatened to chop down. "It spreads like a weed and gets into the gutters, I wish they had let him chop it", Sir Thomas said.
During their 71-year hiatus from serving alcohol, the buildings that make up the old Star Inn have at various times been houses, storage for car parts, a skittle alley, a village youth club, and a talking newspaper studio. Once the occupants decided to pack up and move on in 1990, it seemed the perfect opportunity for Sir Thomas to swoop in. 
He told me that the grand opening of the new Boar's Head was a bit of a riotous affair. Most notably, the village's vicar at the time was a gregarious, rugby-playing Irishman called Kenneth McAllister, and he came in to bless the beer pumps on three consecutive nights. A far cry from the austere rule of Sir William Ingilby.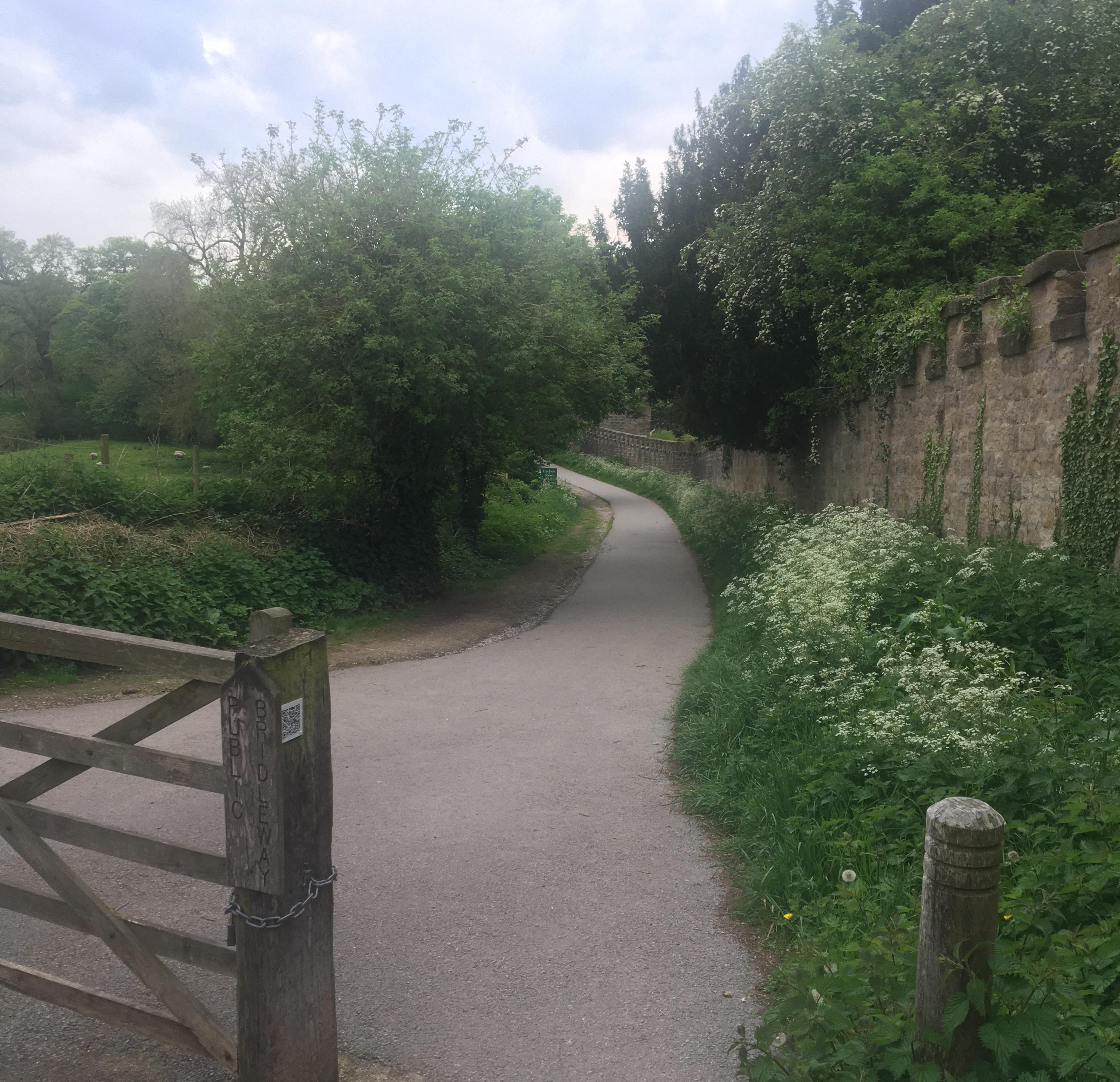 What's in a name?
There's a pretty cool story behind the name of the pub. The Ingilby family go back a long way, and in 1353 a certain Thomas Ingilby (not the one I spoke to) was hunting in the forest with King Edward III. The king fell off his horse and would have been gored by a wild boar, had Thomas not killed it. As a reward, Edward III gave Thomas a knighthood - making him Sir Thomas - and a family crest, which features the very same boar.
The beer worth having
There are three beers that you absolutely need to try (lots of) if you're ever in the Boar's Head. 
The first is Crackshot, made by the nearby Daleside Brewery. The recipe for this beer came from the library of Ripley Castle, discovered by Sir Thomas Ingilby (the one I spoke to). He found the recipe book of an old head housekeeper called Elizabeth Eden, who worked in the castle in the mid-1600s, and spotted a recipe for 'a very good beer' (Elizabeth's words). This was basically a 17th-century winter beer, meaning it was very dark and very strong.
Sir Thomas took the recipe to Daleside and suggested they have a crack at making it, with the only alteration to the recipe being the omission of "twelve raw eggs". Lo and behold, the beer turned out to be a success, and Crackshot is probably Daleside's best beer. It's named after Jane Ingilby (one of Sir Thomas's ancestors), who famously dressed as a man, fought for the royalists in the Battle of Marston Moor, and then held Oliver Cromwell at gunpoint in the library overnight. 
Unfortunately you can only get this beer in a bottle in the Boar's Head (not on draught), but it's worth it - even just to stare at the label between sips and think about the history. 
The other two beers worth a try are Old Peculier (deliciously dark, heady, on tap) and Mary Jane (hoppy, refreshing, also on tap). 
I should also mention the food - it's seriously good. I haven't had everything on the menu, but I've never been disappointed by a meal there. I thoroughly recommend their smoked salmon and prawn sandwich (accompanied by a mug of soup), which costs £10.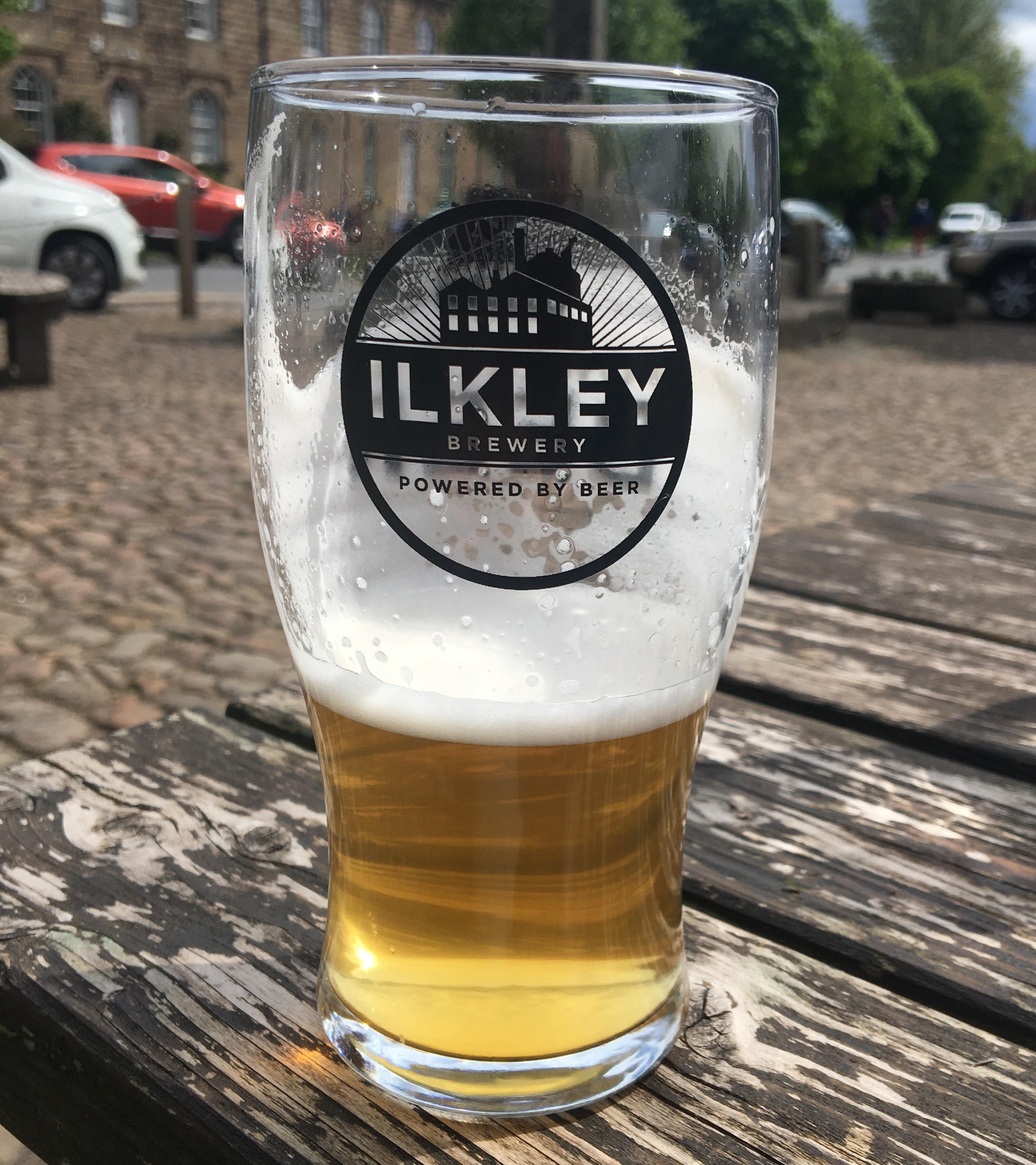 The impact of COVID-19
Sir Thomas explained to me that the coronavirus pandemic has not been kind to The Boar's Head, but the pub has survived. Over the past 12 months, the pub has lost 95% of its business, and cut back from over 100 active staff to just 6 people. It's been extremely sad, and the pub won't be fully back to normal until final restrictions are eased in the UK, but the Boar's Head is lucky to have such a large outdoor space. Sir Thomas is optimistic about a healthy recovery, and he's really looking forward to getting back to normal. 
Hopefully it won't be long before the Boar's Head is buzzing with an atmosphere that Kenneth McAllister would have been proud of - and one that Sir William Ingilby would have thoroughly condemned.