E&E Jewellery: A super stylish yet affordable brand with boutiques all over London
All E&E Jewellery pieces are handmade from semi-precious metals and stones, so you'll never have to worry about quality ever again. They're hypoallergenic, too!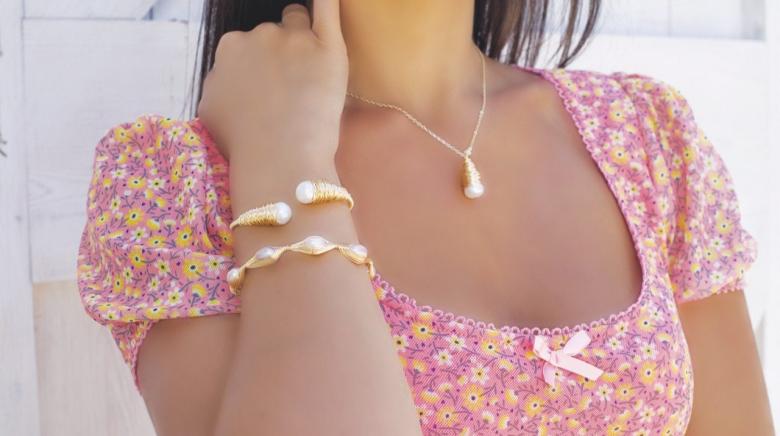 Dreading all the nice cafe visits your friends are planning 'cause you don't seem to have anything to wear? Look no further! E&E Jewellery has got you covered. From rings to ear cuffs and brooches in various styles, you will easily find something for every occasion you're called to this summer. Not to mention, the brand is endlessly updating their collection with all the latest designs so its customers will always be presented with fresh experiences every time they shop at E&E Jewellery.
As of writing, free UK and worldwide shipping is offered for all orders above £35.
E&E Jewellery's origin in the UK wholesale market
Established in 2009 with a vision of selling gorgeous handmade jewellery all around the globe, E&E Jewellery made its start in the UK wholesale market. The brand supplied to over 3000 different retailers that encompassed both small, independent stores to large, high street boutiques. After some years of successful wholesaling, E&E Jewellery opened its first shop in London, and has since expanded to set up shop in four other hot locations across the UK capital. The brand also has multiple boutiques in Lisbon, Portugal.
E&E Jewellery's extensive handmade catalogue of hypoallergenic products
As you enter any E&E Jewellery boutique or even as you browse the website, you will be greeted with a mind-numbing range of products that are diverse and is catered to many different styles and aesthetics. Every item is carefully handmade by skilled crafters and jewellers. On top of that, all of E&E Jewellery's products are made from Fair Trade sources, carry the 925 mark of sterling silver authenticity and are nickel-free. Those with sensitive skin, rejoice!
E&E Jewellery also offer its beautifully unique products at extremely affordable prices, so there's really no reason not to shop 'til you drop. You can find earrings for as low as £6 and all other E&E Jewellery products range from £12 onwards. Spending a double-digit amount at E&E Jewellery will get you so many great boudoir additions. Don't believe us? Check out some of their collections below!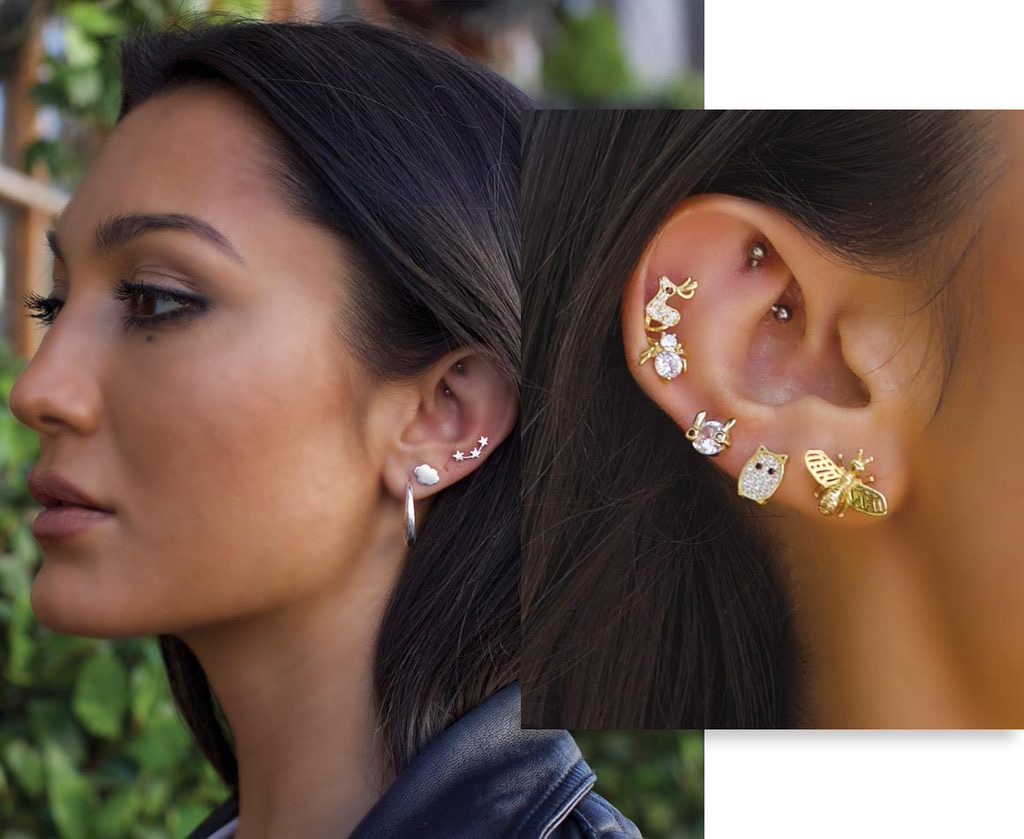 Shop the E&E Earring Collection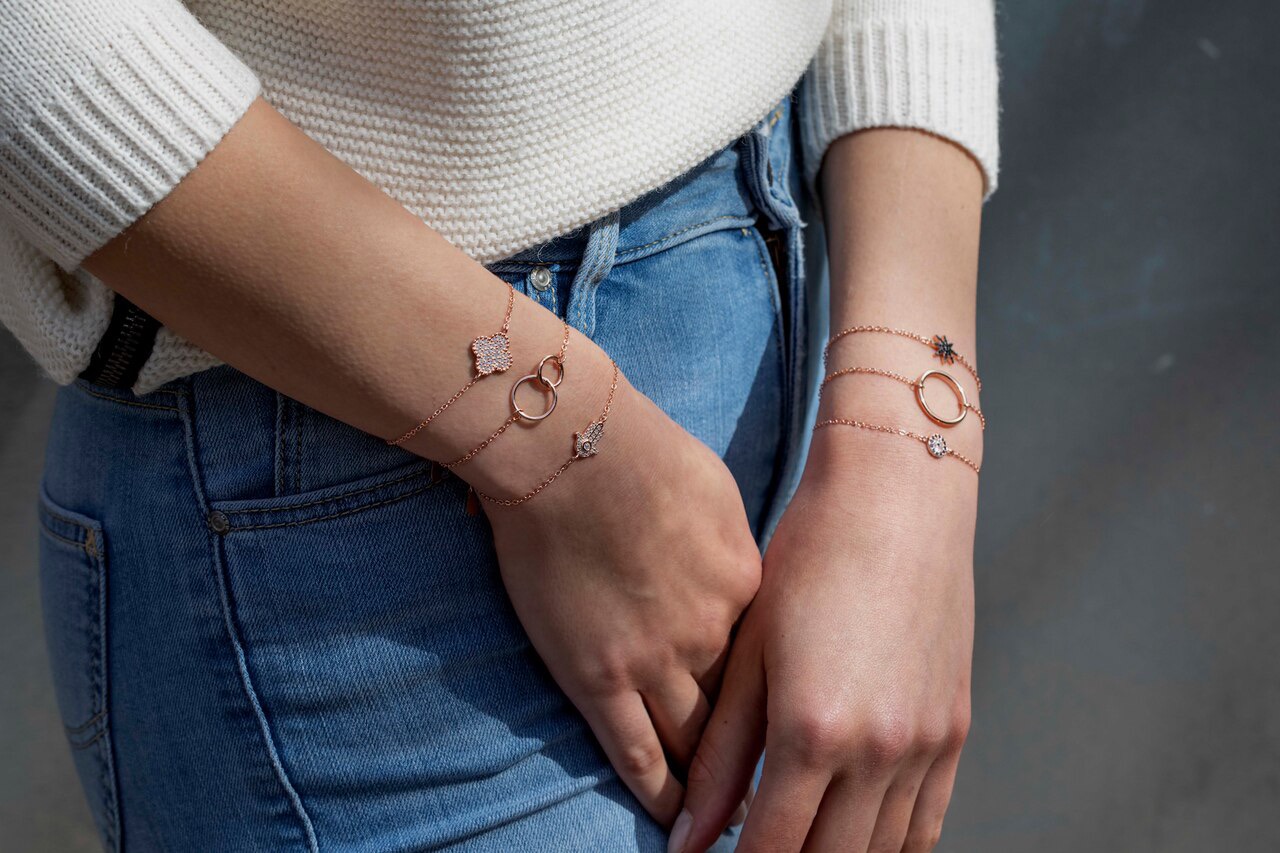 Shop the E&E Bracelet Collection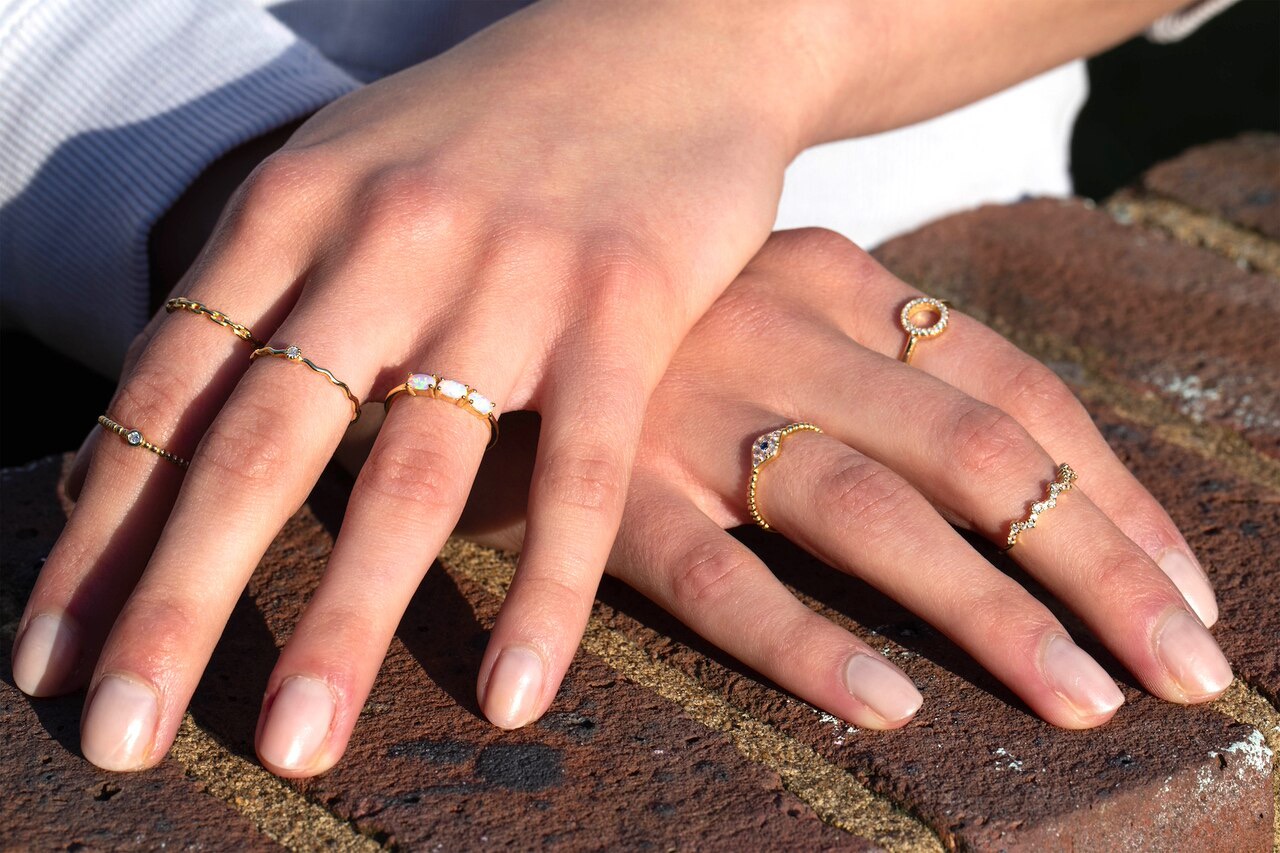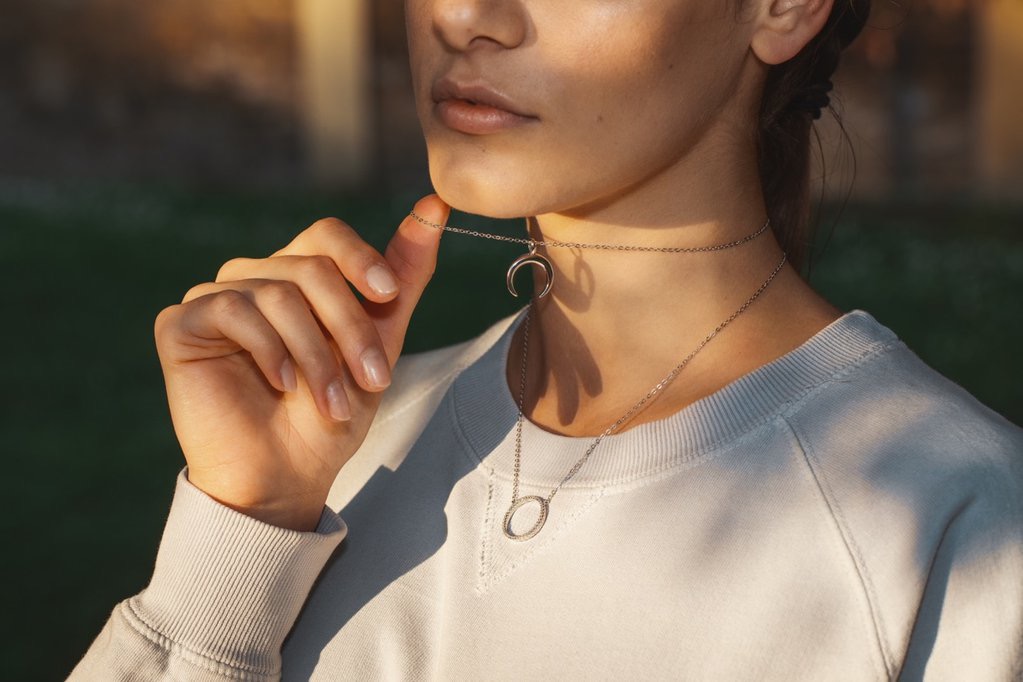 Shop the E&E Necklace Collection
Every item bought will come packed in E&E Jewellery brand pouches so you won't have to worry about damages or even losing jewellery in your makeup bag anymore.
The philosophy upheld at E&E Jewellery
E&E Jewellery seeks to create a sense of beauty and confidence in every wearer of its products. Customer service is of utmost importance and the brand is willing to go the "extra mile to satisfy each one of our cherished customers". E&E Jewellery aims to provide a comfortable shopping experience where its customers and even non-customers are made to feel welcomed, listened to and cared after. This is achieved with the brand's good online customer service and ease of browsing. For E&E Jewellery's physical spaces, the on-hand team members are not only skilled at their craft but are also always eager to help.
Personalised fine jewellery
E&E Jewellery also has a range of personalised products with many options to choose from in order to match them to your personal preferences. Some of these items include initial necklaces, rings and earrings. Go on, create a whole collection of jewellery that are unique to only you. Like all other E&E Jewellery products, the personalised range are also nickel-free and hypoallergenic. Personalised jewellery are perfect for gifts as they show thought and meaning has been put into the items. A friend's birthday is coming up? Head on over to E&E Jewellery's personalised range here!
Style now, pay less or pay later
E&E Jewellery accepts payments through Klarna credit, so you can pay in instalments or pay later. Want to accessorise up to the nines for an upcoming party but haven't gotten your paycheck yet? Add items to cart and check out as you normally would, and use Klarna at the 'Payment' section of your checkout process! You can even pay up to 30 days later. It's entirely hassle-free.
Plus, just because you're a student, it doesn't mean you can't live your #HotGirlSummer fantasy. E&E Jewellery offers a 15% student discount through Student Beans. All you have to do is sign up for or log into a Student Beans account to verify your student status, and you're good to go! Click here to access E&E Jewellery's Student Beans discount.
If you're not up for Klarna or if you're no longer a student, don't fret. E&E Jewellery have deals all year long if you buy pairs of items that are the same price in one order. Some of the deals include a 'Mix Any 2 for £10' and 'Mix Any 2 for £25'. The deals work infinitely, so it would be automatically applied to your order if you're just buying two products or even 46! There's also a link on the E&E Jewellery website that leads you to all items under £10! They truly live up to their goal of making sterling silver jewellery as accessible as they can.
Visit E&E Jewellery shops
E&E Jewellery have five locations all throughout London's best shopping areas, and are all decorated with Mediterranean architecture and interior in mind. Warm lighting, gold focal points and hydrangea flowers reminiscent of Greece and Turkey are aspects that will greet you at every E&E Jewellery location.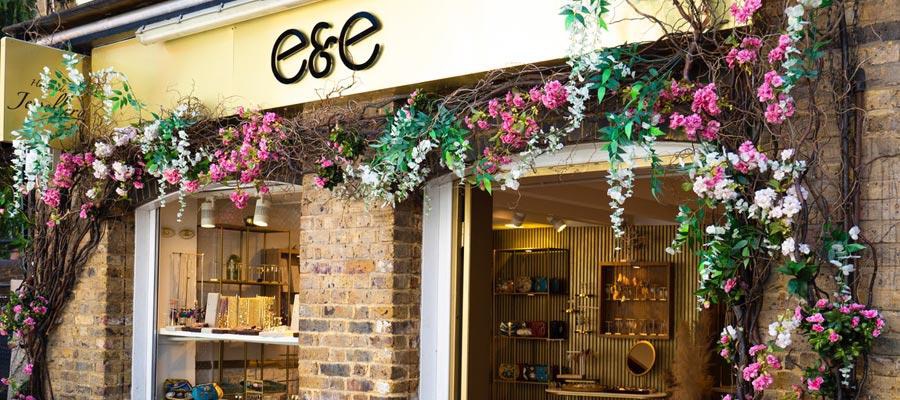 Their Camden Town store is our favourite. Just a stone's throw away is the Camden Lock Market and Camden Market, so when you're done shopping at E&E Jewellery, there's still so much to see! Their Camden Town store can be found at the following location:
218 Camden Lock Place, Camden Town NW1 8AB
Find other E&E Jewellery locations in London near you and drop by for some high quality yet affordable jewellery:
Covent Garden - 21 Neal Street, Covent Garden WC2H 9PU
Notting Hill - 25 Pembridge Rd, Notting Hill W11 3HG
Oxford Street - 141 Oxford St, Soho W1D 2JB
Mayfair - 75 Davies St, Mayfair W1K 5JN