PAPER London is high quality, sustainable fashion that is chic, fun, and eco-friendly
PAPER London is an ever-evolving fashion brand which upholds ethical manufacturing processes and recycled materials to create gorgeous fashions that sustain Mother Earth.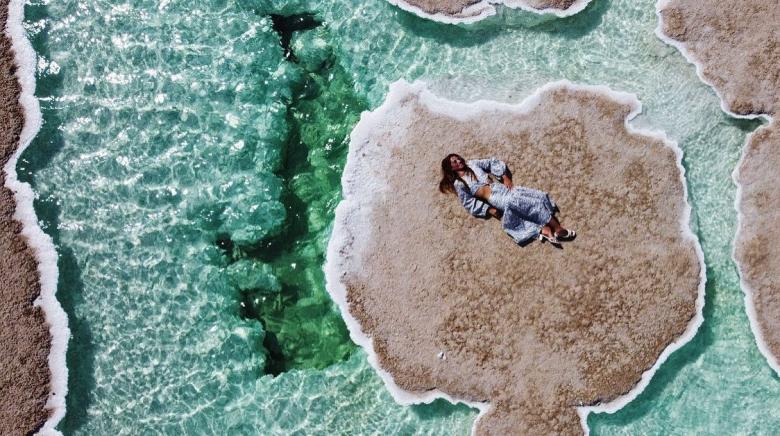 PAPER London creates timeless wardrobe staples to outlast the trends
PAPER London is an award-winning British brand that can be found on the coveted racks of Selfridges, Le Bon Marche , Luisa Via Roma, and Saks. Although PAPER's fashions are sought after by fashion magazines and celebrities, the founders of the brand, Philippa Thackeray and Kelly Townsend set out to do more than just design beautiful fashion. PAPER's philosophy marries eco-conscious practices with cool, contemporary designs. With relaxed easy-to-wear pieces, PAPER is a wardrobe staple for the modern woman. PAPER's current catalog offers versatile pieces that can be combined into easy-statement looks. And because every woman is beautiful, PAPER creates clothing and swimwear for all shapes and sizes from XS-XXXL.
Shop PAPER London's sustainable swim collection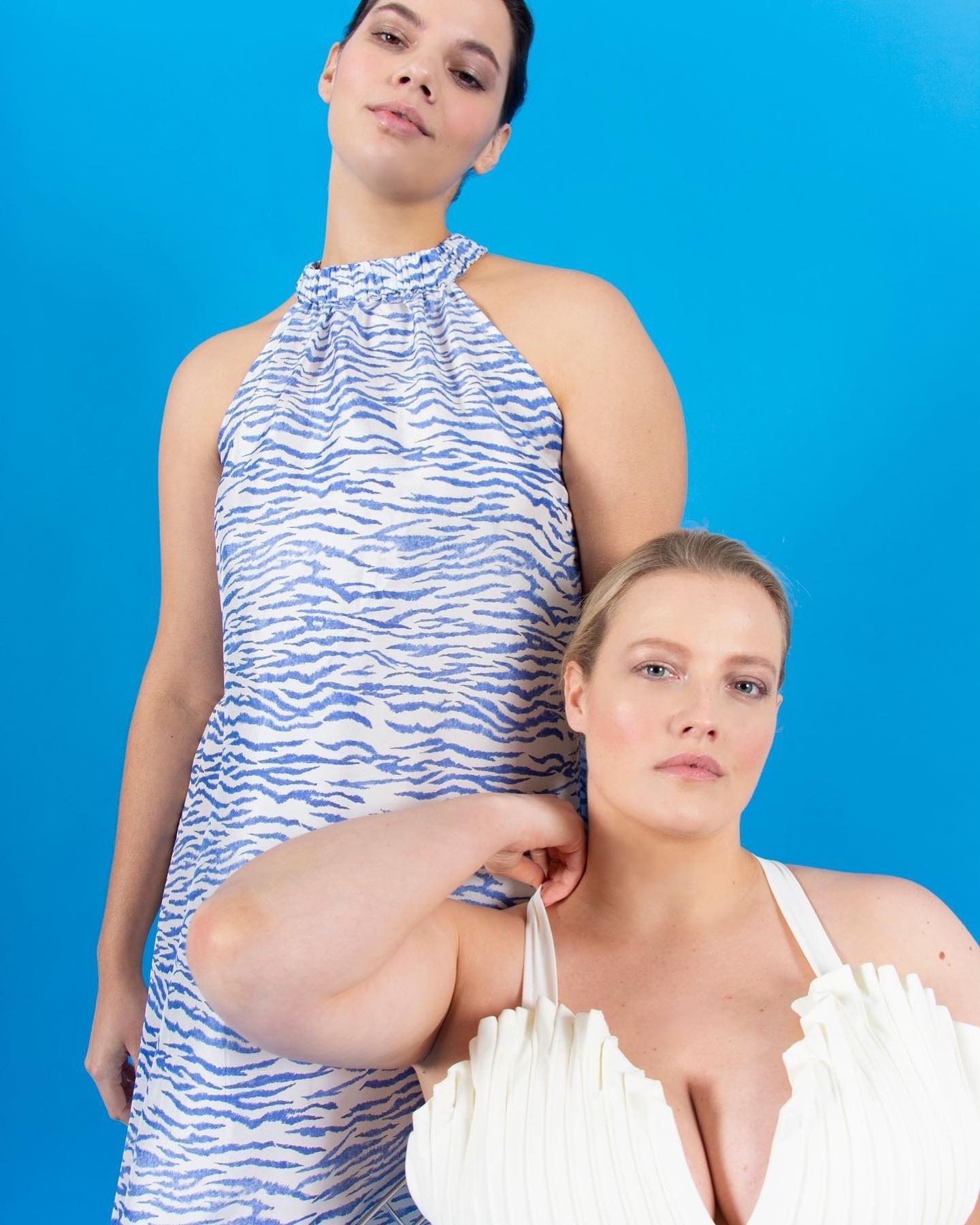 It is essential to the ideology of the brand that every piece they create is built to last. Even swimwear, which often stretches and fades, is constructed to last longer, and PAPER offers pointers to their customers to keep their looks for seasons to come. But when swimwear does become thread-worn, PAPER offers a recycling program with a generous discount toward the next purchase.
Though swimwear is one of the essentials of PAPER's collection, they also create looks for every season and for every occasion. Gorgeous knits, resort wear, outerwear, accessories and pajamas are also featured in the PAPER catalogue.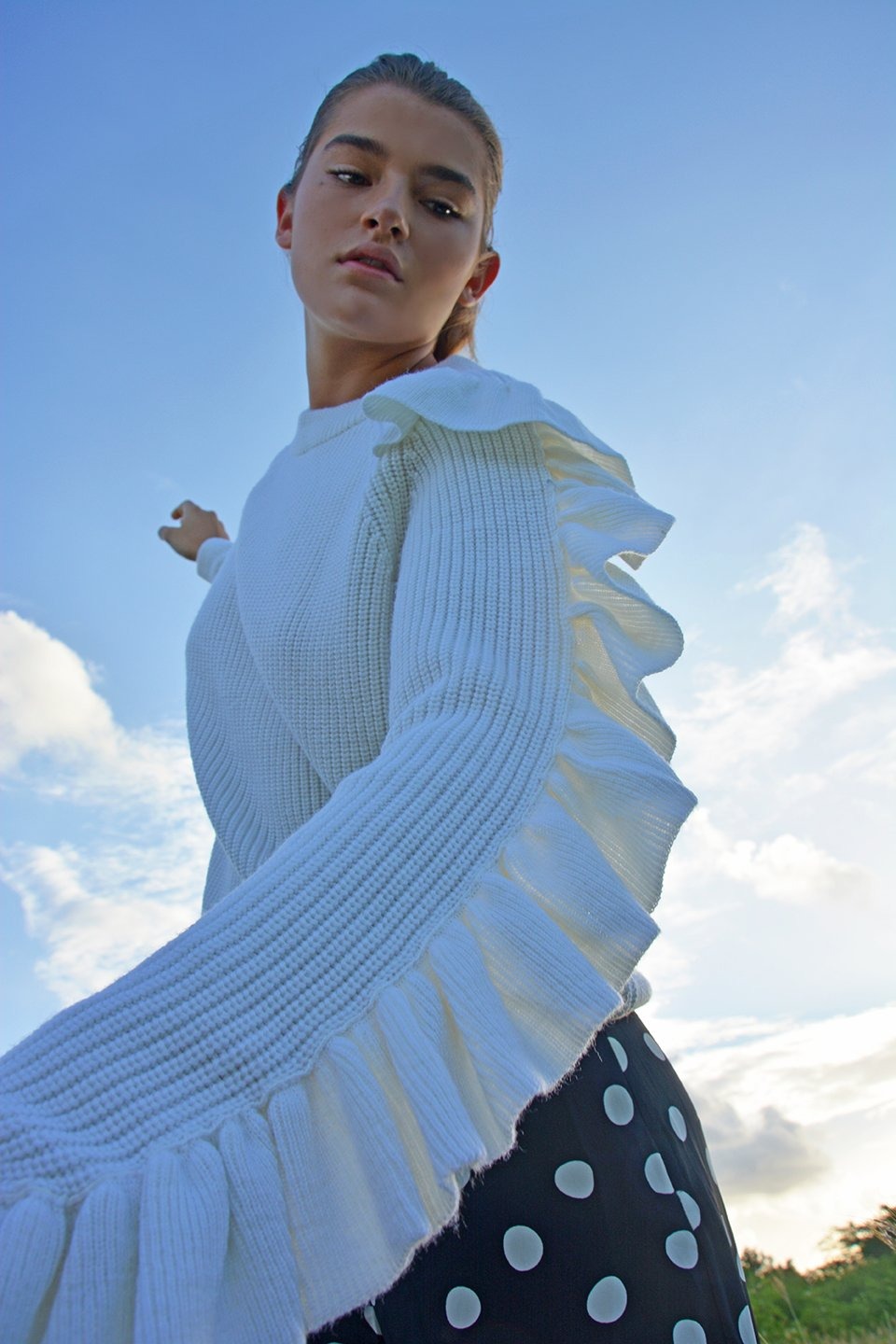 Shop PAPER's collection of knitwear here
Eye-popping colors, bold designs, and cool comfort help define PAPER's brand as timeless. Simple lines and versatile pieces allow PAPER's fashions to remain timeless, rather than chasing trends that may fade in a year or less. Not only do PAPER's designs offer simple elegance, but they also lean into the company's philosophy of sustainability.
PAPER London's promise to be ethical and sustainable
From investing in ethical manufacturing, to participating in beach cleanups, PAPER continually follows a higher standard for Mother Earth and her inhabitants.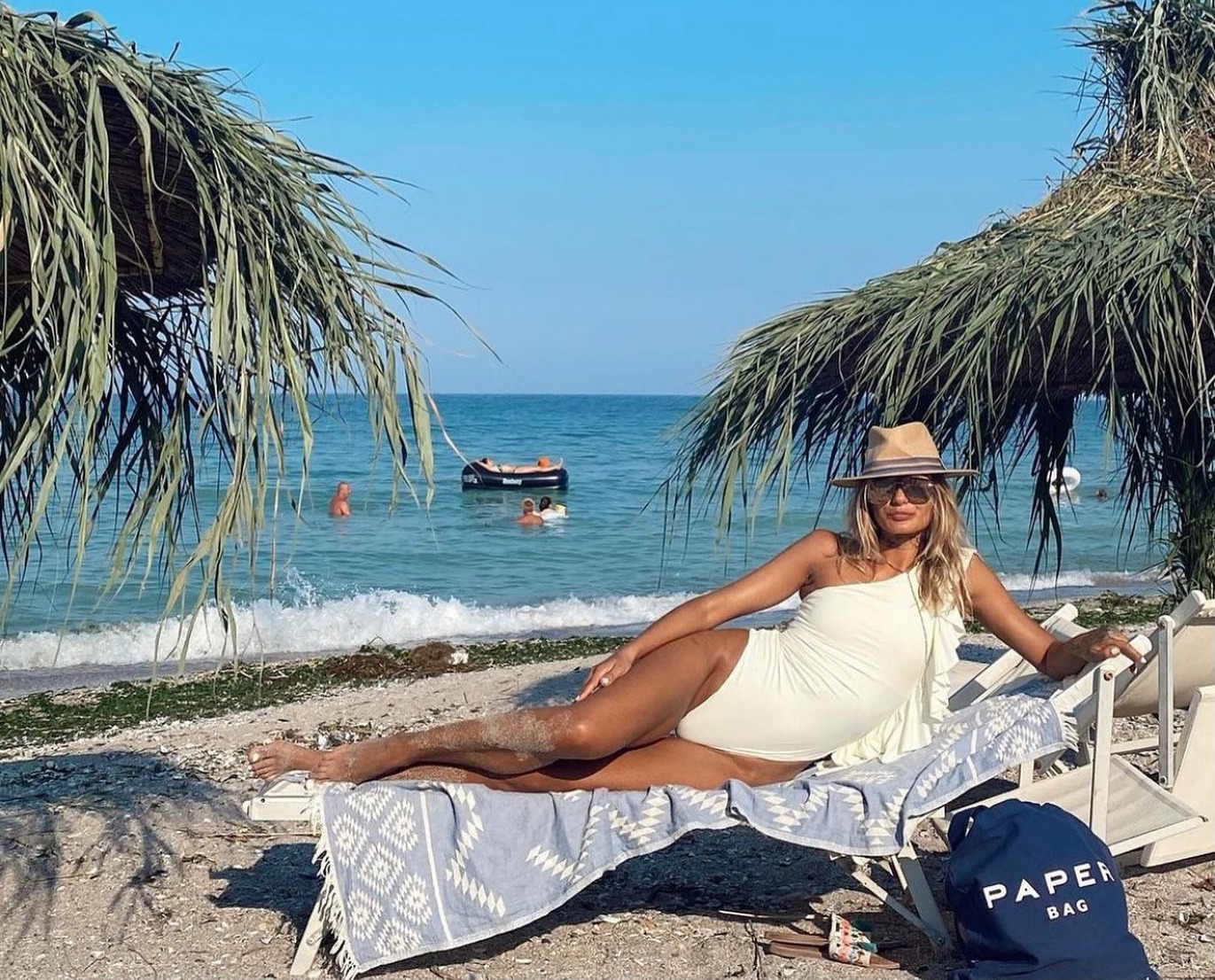 The story of PAPER London's pledge to become an environmentally-conscious brand began far away from the UK, on a trip to Mexico. Philippa Thackeray and Kelly Townsend were devastated to see the once pristine beaches littered with plastic waste and pollution. Since that fateful trip six years ago, PAPER London has taken great strides in amplifying their ethical responsibilities:
Investing in responsible manufacturing
Sourcing high-quality materials that last
Creating looks that outlast trends
Pledging to clean up ocean-bound plastic, including 133,000 plastic bottles
Using ECONYL—100% regenerated nylon made from recycled fishing nets and any waste products found floating around the ocean—to create beautiful swimwear
Using REPREVE yarn made from 112,500 recycled plastic bottles, the production of which emits fewer greenhouse gases 
Pledging to plant 5 mangrove trees within Madagascar, Mozambique or Kenya for every swimwear purchase which improves the health of the ecosystems and creates jobs for locals
Recycling old swimsuits with their Paper Circle buyback program
Utilizing deadstock fabric
Shipping garments to customers in 100% compostable packaging
Supporting Project Biodiversity
Committing to beach cleanups four times per year
Learn more about PAPER London's sustainability programs here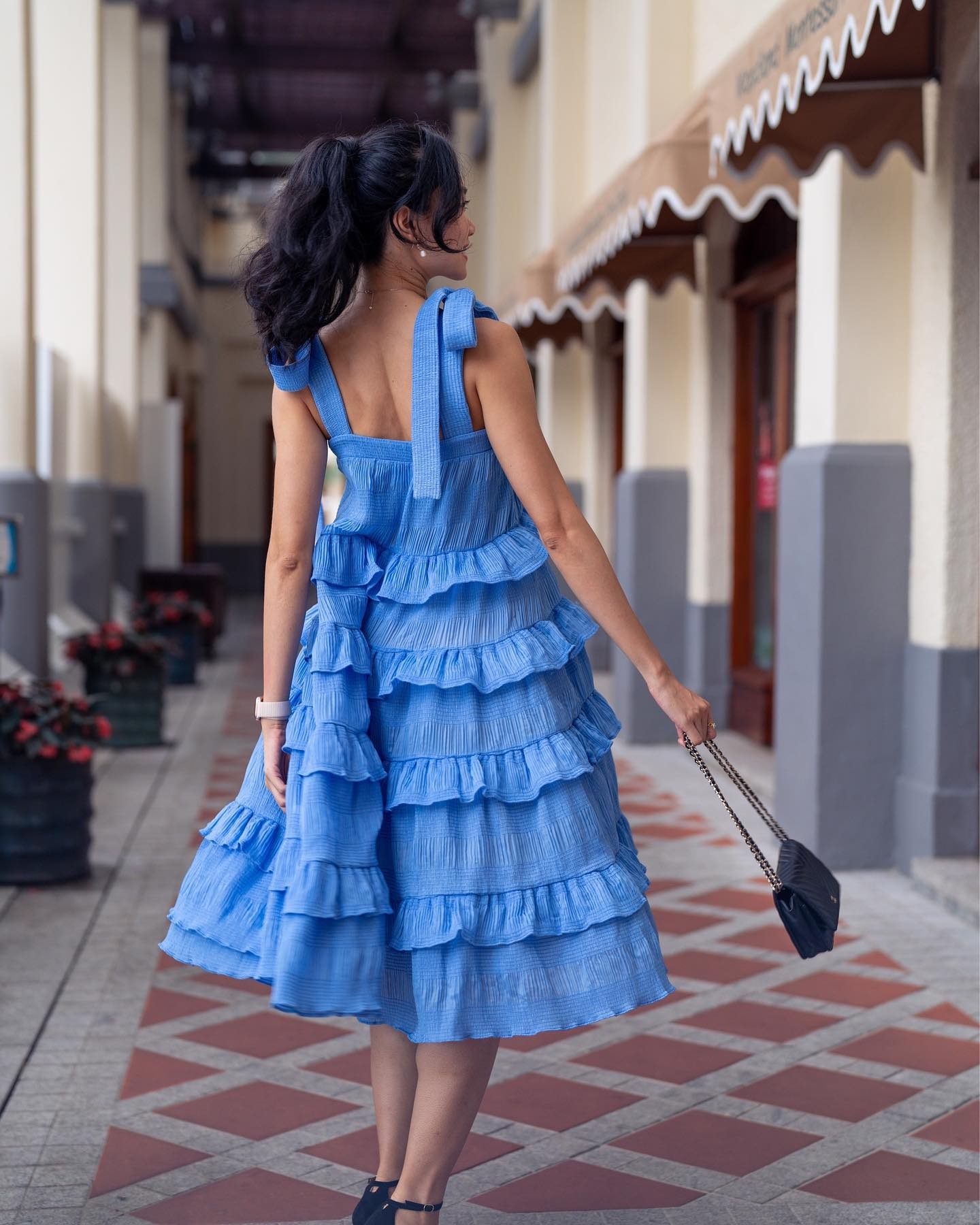 Moving into the future, PAPER London continues to find ways to give back to Mother Earth and her inhabitants. They not only pledge to be ethical and sustainable, they  also promise to continually celebrate women of all shapes and sizes.
Free global shipping
For those of us who don't live in the UK but want to support PAPER London by purchasing their timeless looks, PAPER offers free global shipping. Free. So when the beach vibes hit, shopping their new collection can be done directly from their website which is easy to navigate and mobile-friendly.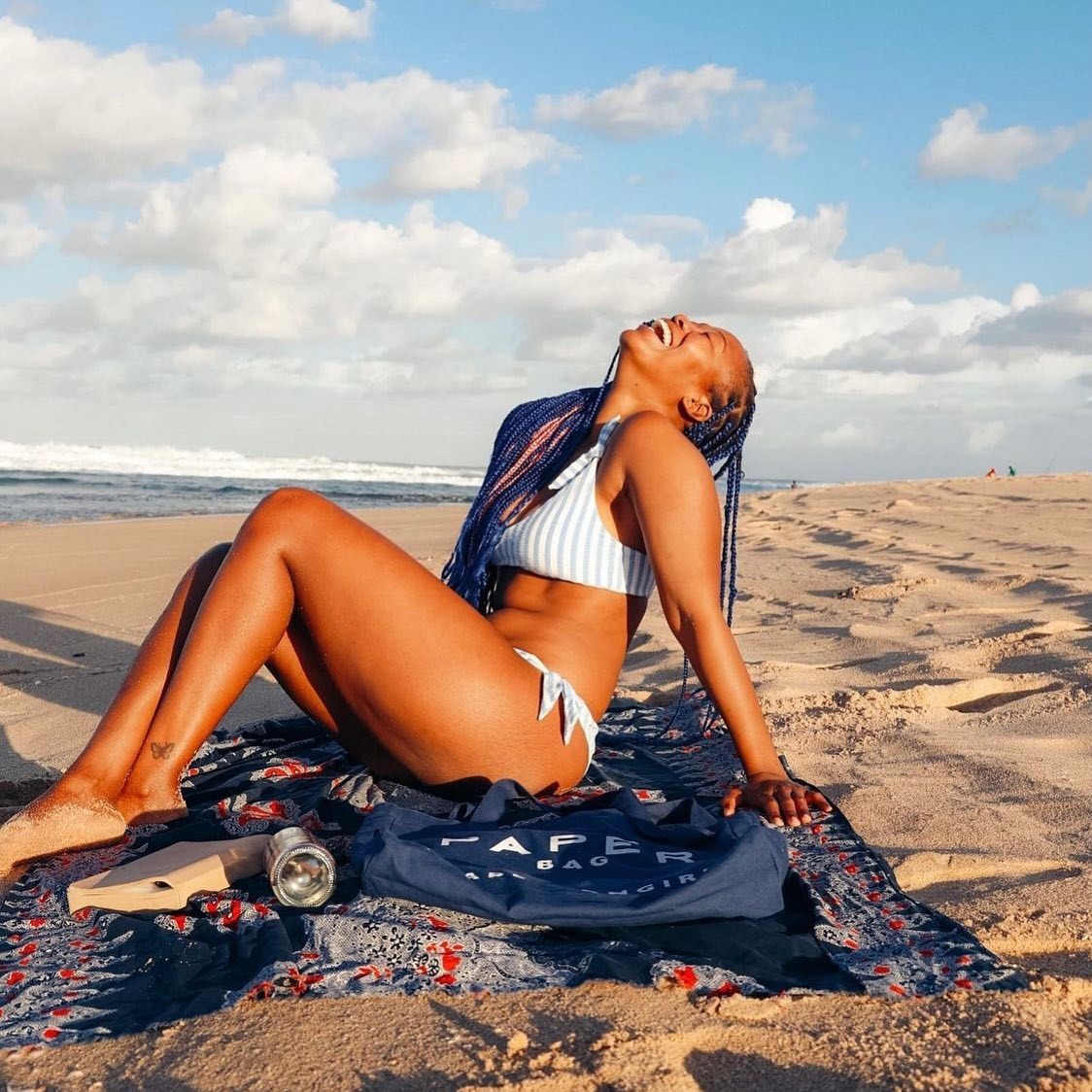 PAPER London creates timeless looks for every woman that can be purchased anywhere. Their luxury ready-to-wear, swim, and resort wear collections make head-turning statements while staying true to PAPER's promise of sustainability.
Shop PAPER London's website here