2018 FIFA World Cup Russia: Road to the Final
What has happened & what to expect: Why knock-out stage promises even more surprises
What has happened so far; 5 things we have learned
2018 FIFA World Cup group stages are done and dusted. As we head into the knock out stage of the global football showpiece we look back at what we have learned since the tournament got underway in Russia.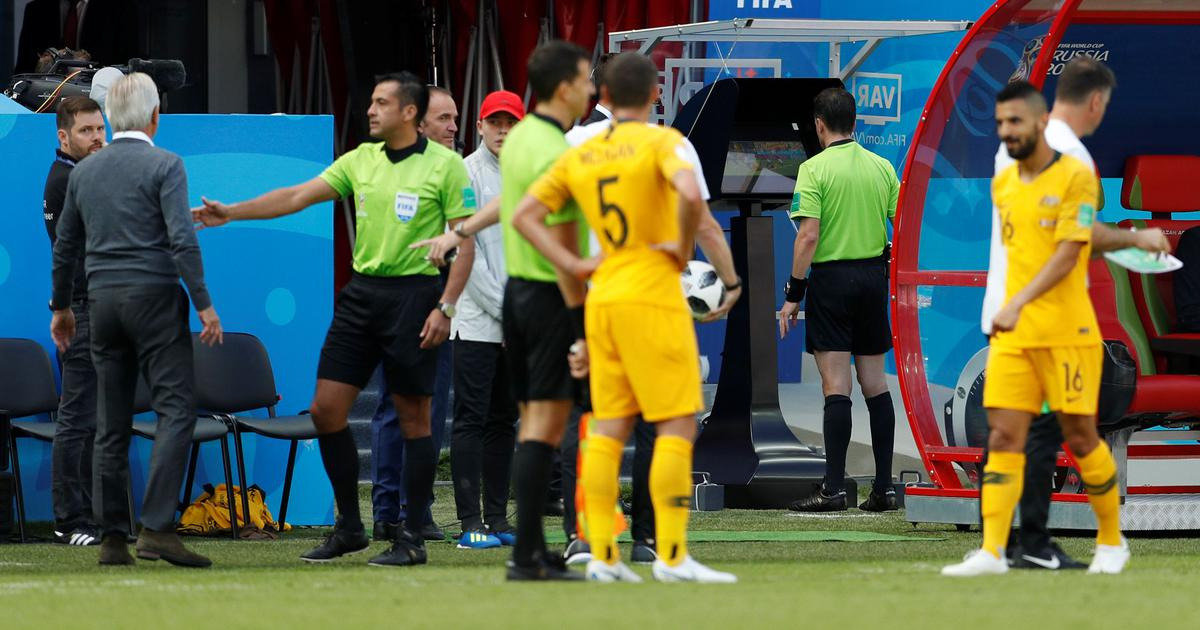 1. 

Video Assistant Referee (VAR)
This is the first World Cup finals tournament to use VAR. France become the first team ever to be awarded a penalty through a VAR video review as they scrapped past Australia in a 2-1 win. The controversial system has its proponents and opponents. The system is restricted to eliminating "clear and obvious errors" that can have match changing consequences such as; fouling before scoring, penalties, red cards and even booking the wrong players.
 VAR opponents will be quick to point out that it kills the tempo and to an extent takes out excitement in a game. In Russia, VAR has also had its fair share of controversies although it has helped get a good number of decisions right including overturning a penalty awarded to Brazil star Neymar against Costa Rica. Expect more controversies from the system as it is still a work in progress, it needs some fine tuning.
2. 

African Misery
No African team has ever reached the semi final stage in a World Cup tournament. Both Senegal in 2002 and Ghana in 2010 were the the only sides from the second largest continent to make it to the quarter finals.
In this year's edition, all five African teams have failed to make it out of the group stage. Egypt, Tunisia and Morocco went out with a whimper after losing their first two games each. Nigeria and Senegal came close but ultimately failed to progress. Africa will have to wait longer to break the duck.
3.

 

Under-performing favorites or overachieving underdogs
Defending champions Germany made headlines after a 2-0 defeat to unfancied South Korea sent Die Mannschaft packing. In going out, Germany continued a trend in which previous winners have failed to make it out of their group since Italy won the 2006 edition.
In Russia, most teams that had been considered favorites before the tournament got underway have struggled to impress. Argentina did just enough with a 2-1 win again Nigeria to proceed while England, France, Brazil and even Portugal have failed to live up to the pre-tournament hype.
4.

 

Own goals and dead rubber ties
There have been a recording breaking number of own goals conceded in Russia, 7 goals, two more than leading scorer Kane has managed. It hasn't been all dull though as we had to wait 37 games before the ugly 0-0 draw showed up when Denmark played France. Some of match day 3 games were dull affairs as they were dead rubber affairs between sides that had already been eliminated with only their pride to play for.
All World Cup group stage goals compilation:
5.

     

 Fair Play Rule Cruelty
Another history set in Russia. Senegal became the first side to be eliminated through fair play points. The Lions of Teranga found themselves level on points, goals scored, goals conceded and head to head advantage with Japan after their 0-1 loss to Colombia. Aliou Cisse's side were sent packing due to their higher number of yellow cards received.

Special Moment: The sight of the jubilant celebrations after Panama scored their first ever goal in a World Cup finals tournament during their 6-1 defeat by England was just amazing to watch.
What to expect; 5
audacious

World Cup predictions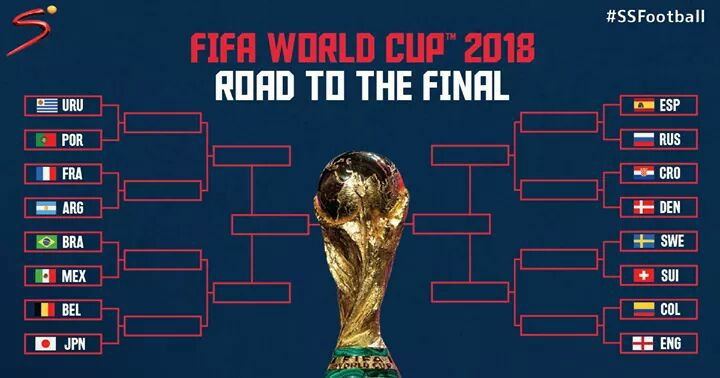 This is what fans across the globe can look forward to;
1.

 

Argentina's stay of execution to come to an end.
Argentina need a Marcos  Rojo volley at the death of their must-win game against Nigeria to extend their stay in Russia. But that might just be it, a stay of execution. The Albiceleste overcame their dressing room woes that followed their humbling 3-0 defeat against Croatia to progress but they'll have to dig deeper if they are to make a good run in the knock-out stage. Argentina will need to stop their over reliance on Messi and hope Aguero and Higuain can help out the Barcelona star.
2. 

Kane to win the golden boot
Kane leads the goalscoring exploits in Russia having 5 goals to his name and the England captain might just end up clinching the golden boot. England face Colombia and either Sweden or Switzerland if they can navigate past the South Americans. This is not the toughest route but if the Three Lions are to progress, they'll need their star forward firing on all cylinders. After being narrowly edged out of the Premier League golden boot by Mo Salah, Kane can make amends here.
3.

 

Mexico's "Curse of the 5th game" to continue
Like African teams, El Tri have never made it past the quarter finals in any World Cup. Mexico last reached the elusive 'quinto partido' when they hosted the World Cup. Mexico have been a joy to watch throughout the group stages stunning Germany in their first group game. Can El Tri set up a likely meeting with Belgium? To set up this clash, Chicharito and Co. need to knock out giants Brazil who have needed Coutinho's brilliance to help them out of their group stage.
4.

 

Dark Horses Croatia and Uruguay to the semis and Belgium to clinch the trophy?
Who are the dark horses in this tournament? For all their brilliance against Egypt and Saudi Arabia, Russia's jury is still out. The hosts have been impressive and silencing their critics in their opening two games but fell short against Uruguay. However, it is Croatia and Uruguay well drilled sides that are the dark horses to make it deep into the tournament. Belgium are have a talented squad but just like France, Roberto Martinez is yet to figure out a balanced starting XI, could the Red Devils go all the way?
5. 

Last up, Round of 16 Predictions
(Courtesy of Half Red Van Gaal)
France V Argentina
Could go either way but I am backing Argentina to qualify. Messi took Argentina to World Cup final in 2014. Messi brought Argentina to this year's World Cup. And Messi will again prevail.
When you have Messi, you have a chance. And against a side not playing particularly well, there's a big chance here for a unified Argentina to exploit if Messi and Mascherano continue making the decisions as it has been alleged.
 
Uruguay V Portugal
Uruguay to qualify. Uruguay are not the most prolific goalscorers but they have a solid defense led by Diego Godin and can cling on to what they have. Uruguay are the Atletico Madrid of international football. Portugal are vulnerable at the back and look flat and void of ideas when Ronaldo is not playing well. La Celeste's skulduggery should see the South Americans proceed.
 
Spain V Russia
A game that could go either way depending on how each team turns up. If Spain play like they played against Portugal, they'll go through. If they play like they played against Morocco, they are out.
If Russia play like they played against Egypt and Saudi Arabia, they'll go through. If they play like they played against Uruguay, they are out.

Croatia V Denmark
No explanation needed here. This is a sure bet. Put all your money on Croatia.

Brazil V Mexico
Another tough one to call if you really understand football. Neymar increasingly looks like a liability for Brazil with his non ending battles with defenders. Tite's preference of Gabriel Jesus over industrious Roberto Firmino might be decisive
I will prefer passion over talent any day. I see an upset if Coutinho doesn't have a magic moment here. El Tri to go through.
 
Belgium V Japan
Belgium have what it takes to easily dispatch Japan. Red Devils to go through.
 
Sweden V Switzerland
Another one that can swing either side. I'll go with Switzerland because of the quality they posses in the likes of Xhaka, Shaqiri, Lichstener and the rest.
 
Colombia V England
England making it past group stage is usually a guarantee. After group stage, they don't owe anyone anything. But you can at least trust them to go past Colombia.